After work yesterday, I went to the studio to meet a client for a drop off, and did a little painting. I thought I'd snap a few photos of the paintings I have been working on there.
A painting sitting on top of a dresser I painted a long time ago.
I made a "Vine" video of myself working on a mini painting. I used the floor as my palette. The whole floor is really covered in paint anyway, so at this point, who cares! haha. Do you guys have a vine account? Mine is "kristen fountain davis" if you care to follow me.
It's weird how the vine video gives a better representation of color than the actual photos. I hate that my photos always misrepresent the colors in my paintings.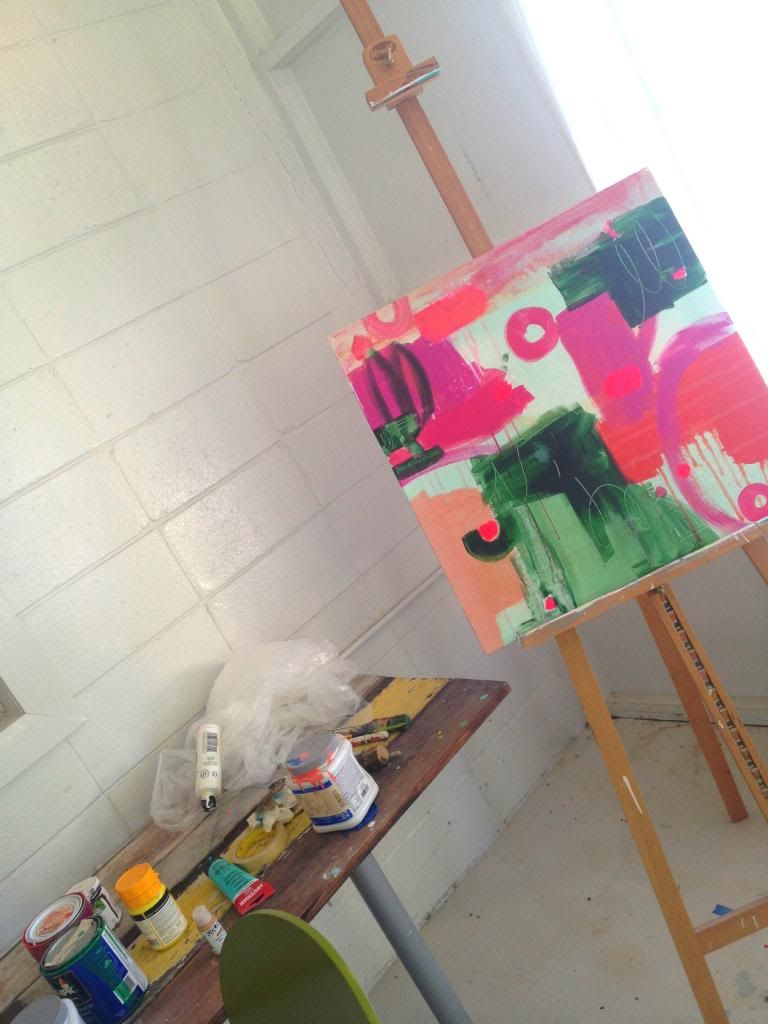 I laughed when I took this. Floor & painting in progress. which is which?