First, I want to say that all my thoughts go out to Boston and those victims and family members affected by yesterday's tragedy. So sad and senseless. It feels a little silly to talk about design during a time like this, but hopefully it can be a little bright spot amongst all the sadness.
_____
Last week, I painted the nursery of a client of
Sherry Hart's
. The baby boy was born a few months ago, and Sherry and the client are putting the finishing touches on now. It's looking so cute!
They commissioned me to paint some whimsical stars on the ceiling -- sporadic and watercolory. Sherry picked a pretty reddish-orange, and I painted them in with water and paint.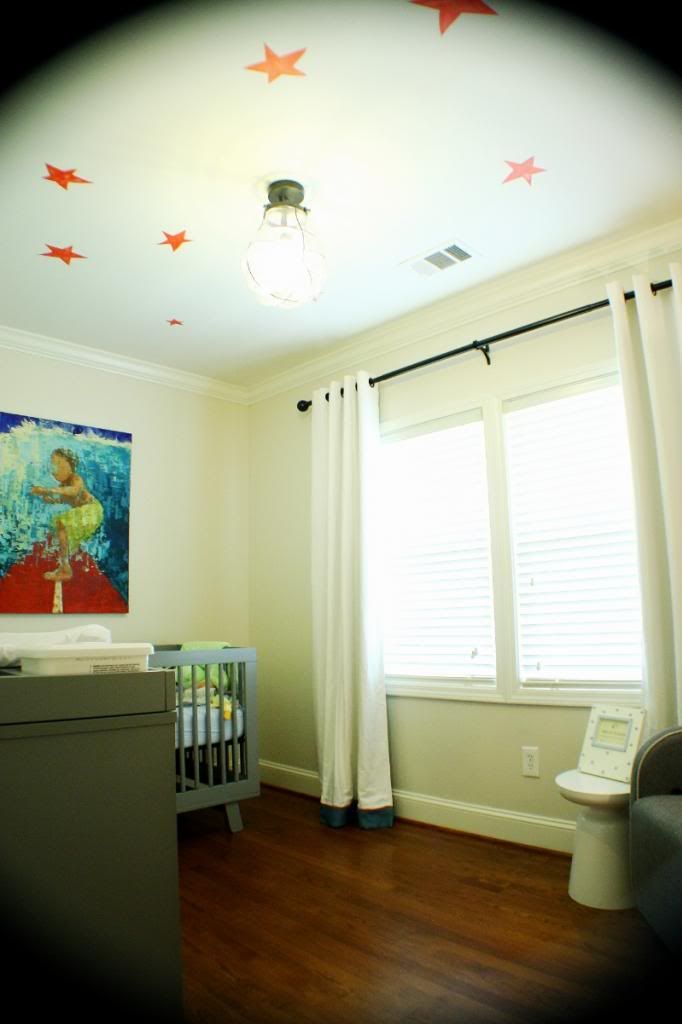 She just asked me to place the stars randomly around the ceiling. I wasn't filling in the whole room, just sort of sprinkling them -- I did one smallish one sort of away from the others, over the crib, to give the baby boy something to look at! I thought it was cute and sort of fun for it to be a little "off"
Other side of the room: