Last night, Jordan and I were discussing our little home and how we've enjoyed it. While we feel like we are "over it" and have outgrown it (no children planned, just needing more than one bathroom/shower, better guest room, etc), it really has been a great little place for us for the past 3.5 years. It's allowed us to save a lot of money, and the location is supreme! There are so many great little restaurants and shops around here, within walking distance. Plus, the coziness of this little home has been great.
I've been thinking about all the looks I've given this condo - its kind of crazy. I wonder if I'll continue to change decor a lot in the future, or if, as I continue to make larger furniture purchases, etc, that Ill chill out with that a little? What do you guys think? What's your experience? I feel like I've already chilled a little in the non-stop-redecorating department, but that might only be because I knew we were going to move, and I don't want to spend time or money on something that's not going to last, you know?
I wish I could show you guys photos of my rooms and houses in college (maybe i'll try and dig some up! My college roommates can vouch for this.). Talk about redecorating. I was constantly changing things up. It's so funny to look back on, and to think about those passions and ideas flowing into my life now. I always loved decorating and interior design, and I had no idea that it would be part of my job in the future. I was an art major, but I changed from art, to education, to interior design and finally settled on Fine Art. Anyway, I guess I'm just rambling about my decorating passions, but I have just been thinking about how all that is leading me to where I am at today, and I am really happy with it. I have a job I love, and I am working in a field that literally makes my heart beat faster, because I love it so!
Decorating has always been my favorite thing. I always say that I'm not sure I could ever do it for a living, because I like what I like, and I don't want to compromise to help pick out things for someone else! So, I do decorative painting instead, where I can have a little more give and take. Does that make sense? I have loved decorating my homes, and I thought I'd take a look back at the many MANY looks the condos had over the past 3.5 years!
we started out here, in the living room:
pretty! hah. this was like, literally the day after we moved in. It's an effective "before" picture, I always say.
I ended up getting rid of that sofa pretty quickly, and bought my $25 thrift store sofa. Then, I painted the walls white and did a little furniture arranging: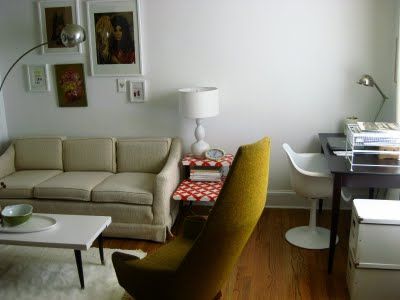 At this time, Jordans office area was in our living room: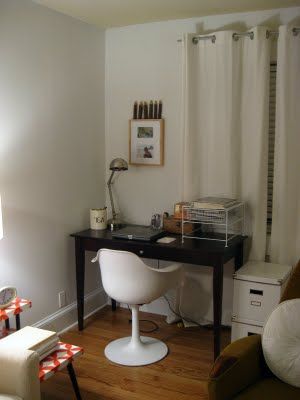 yikes!
The area across from the sofa, where the bookshelves are now: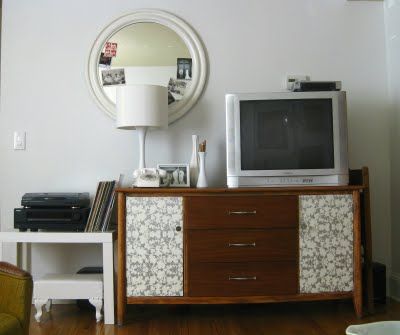 (looks like this now:)
hah!
Then, I reorganized and things got a bit more symmetrical:
But, of course I got tired of the white, and decided to paint it gray in there: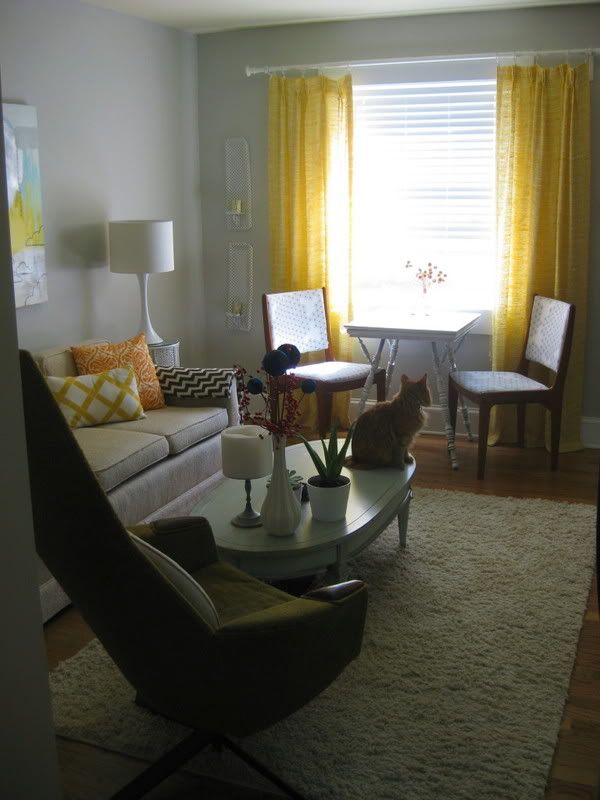 and it also looked like this while it was gray:
Then, at some point (It was inspired by a client's home) I decided to paint it a blackish blue:
And finally "finished" the room when I got the CB2 clear waterfall table: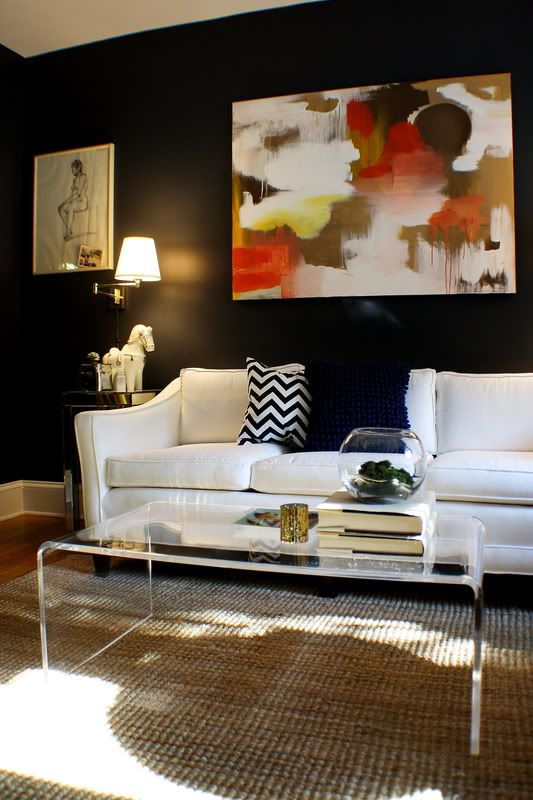 I loved this look for a long time, and it probably is the look I've liked the best.
But of course all good things must come to an end, and I decided to go back to white this past spring (spring of '12)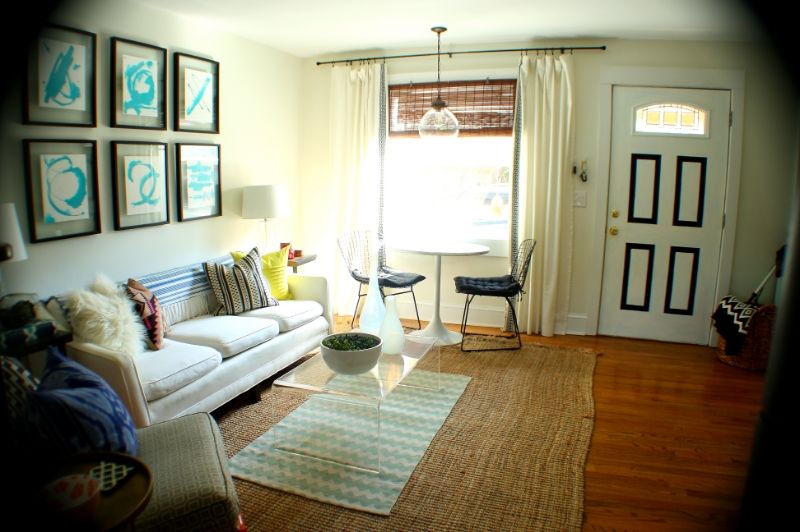 And this is where we stand now... I still don't love it, or feel like it was ever finished in this look, but I am still loving white (This white has too much yellow in it, though, which is weird, because it is not a yellowy white on the sample card), and want to paint our new house practically all white.
whew!
That took forever to write. Can you believe I've done so much changing up? I have a feeling I'll keep at it. It's what I do!