Hi everyone. I hope you all had a nice weekend. I did! It was really busy, though. Spring has sprung and life has gotten so busy! With the house selling/buying process in action, a wedding I'm in in a couple of months, and work in general, I'm finding less and less free time in my schedule! But I like it that way. :)
Anyway, couple of weeks ago, I finished an office project, repainting a set of built-in shelving, and a fire place to match. My clients wanted to use this space as a more masculine office area, and darken it up a little. Without having to install wooden shelving, they decided to have the shelves painted to be reminiscent of a washed wood look. I advised against a "Faux" finished look (Finding that to be a little cheesy these days, no?), and we went with a deep brown paint, with two shades of glaze on top, that kind of looks like a distressed wood.
Here is the before shot:
Pretty white built ins, but really not the look my client is going for! You can see she's already darkened up the walls quite a bit!
Here is what I did to them: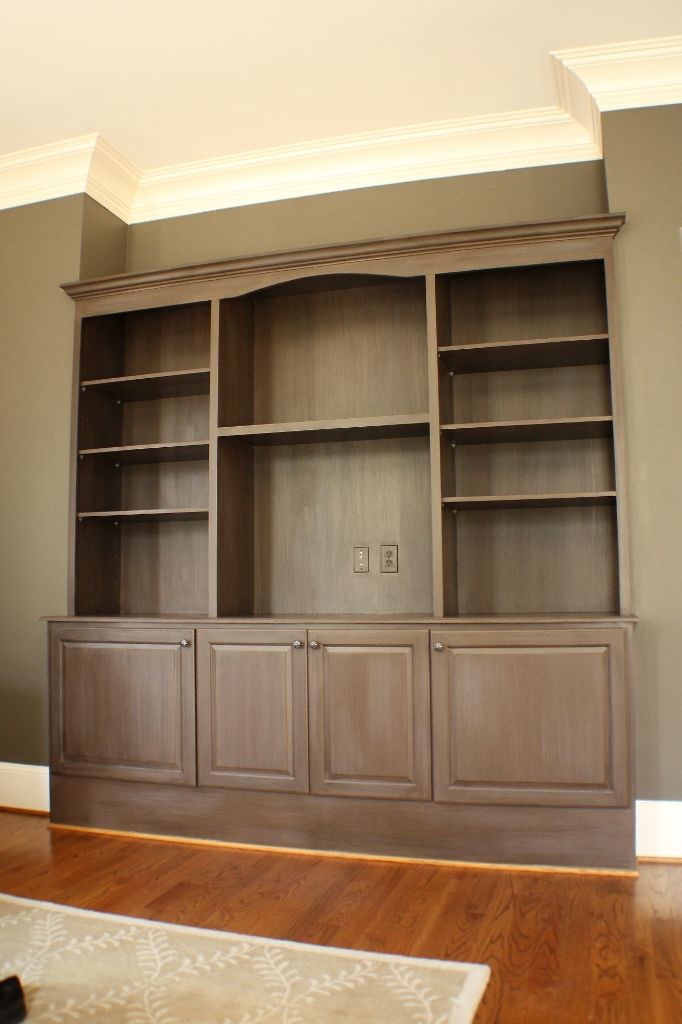 I did a dark dark brown glaze all over, and then a grayish glaze in certain spots.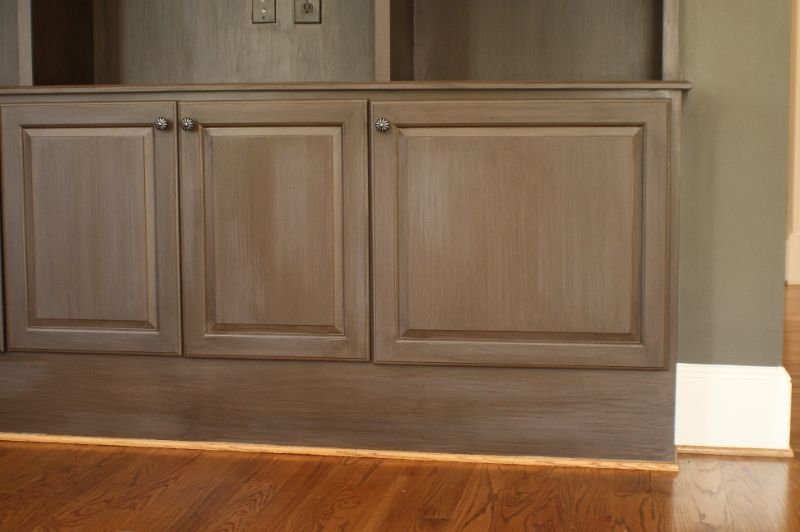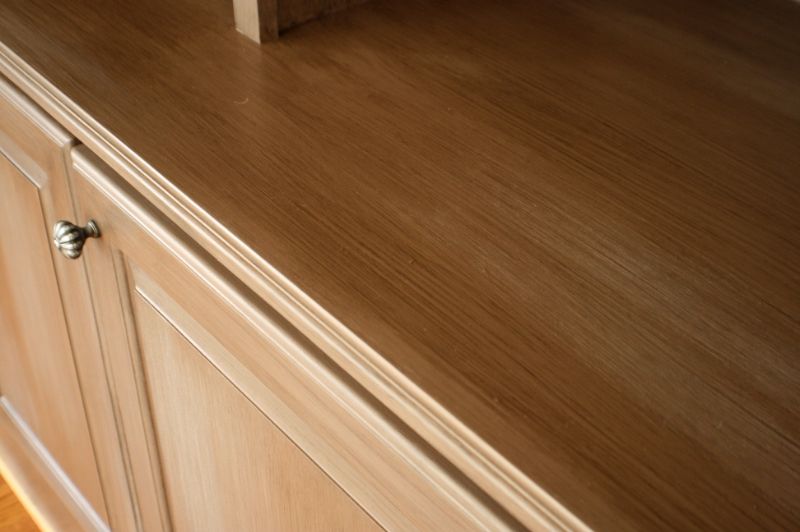 And, here is the fireplace: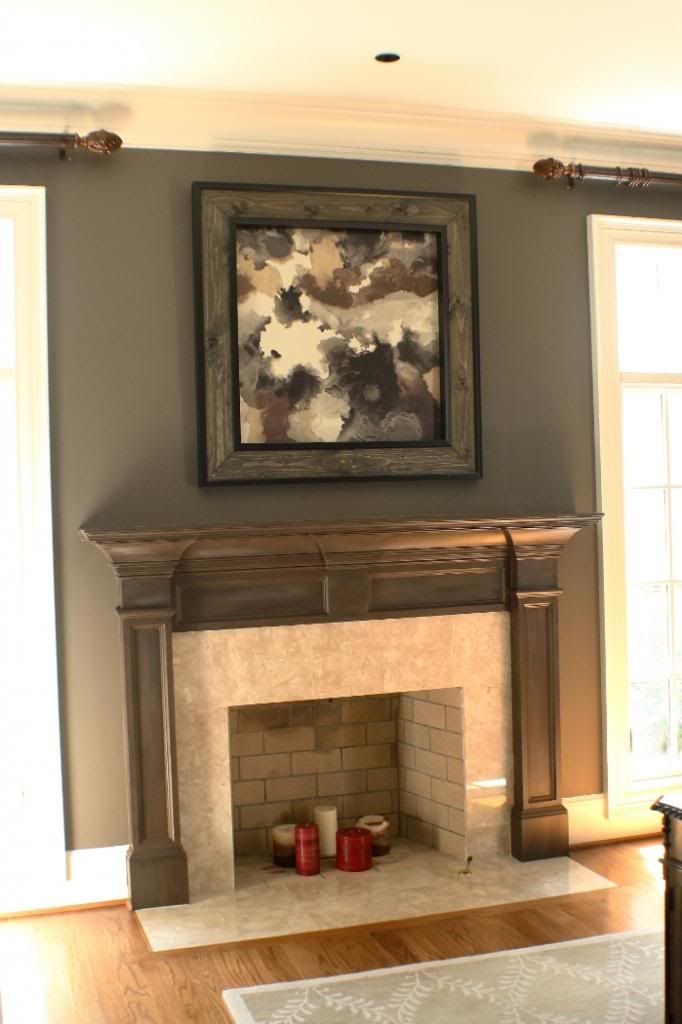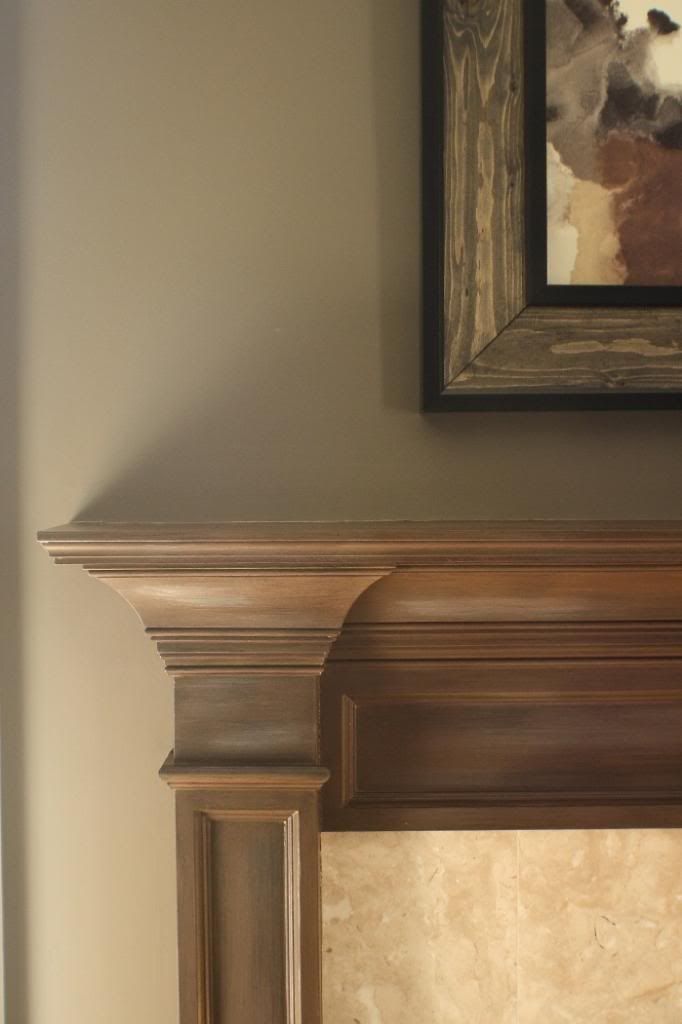 ____
Also, I wanted to mention that today is the start of our Paint Party over at the Mycolor blog! We're "hosting" a party, everyday this week. Five different design bloggers will be doing projects with Mycolor paint, and writing about them, then giving readers a chance to win their own paint.