Hi!
Did you all have a nice weekend? It's crazy how weeks are just flying by right now. Things have gotten so busy, and it seems like I'm constantly typing, "did you have a nice weekend?" here... It's like... where did the week go?!
Anyway! I had a great one, and was able to get out and enjoy some nice Spring weather, so that made me happy. This week, we are packing up the condo and moving out! Crazy, huh? It's been a great 3.5 years here, and we've loved this little condo. It's going to be bitter sweet. I am super excited about the new house, though (more info on that later), and for now, we'll be staying with family and friends (the house we are buying is not finished being built, so we will be homeless for one month). We officially move out on Thursday, and close on selling the condo on Monday.
Today, I thought I'd just share some photos from my iPhone of life, lately.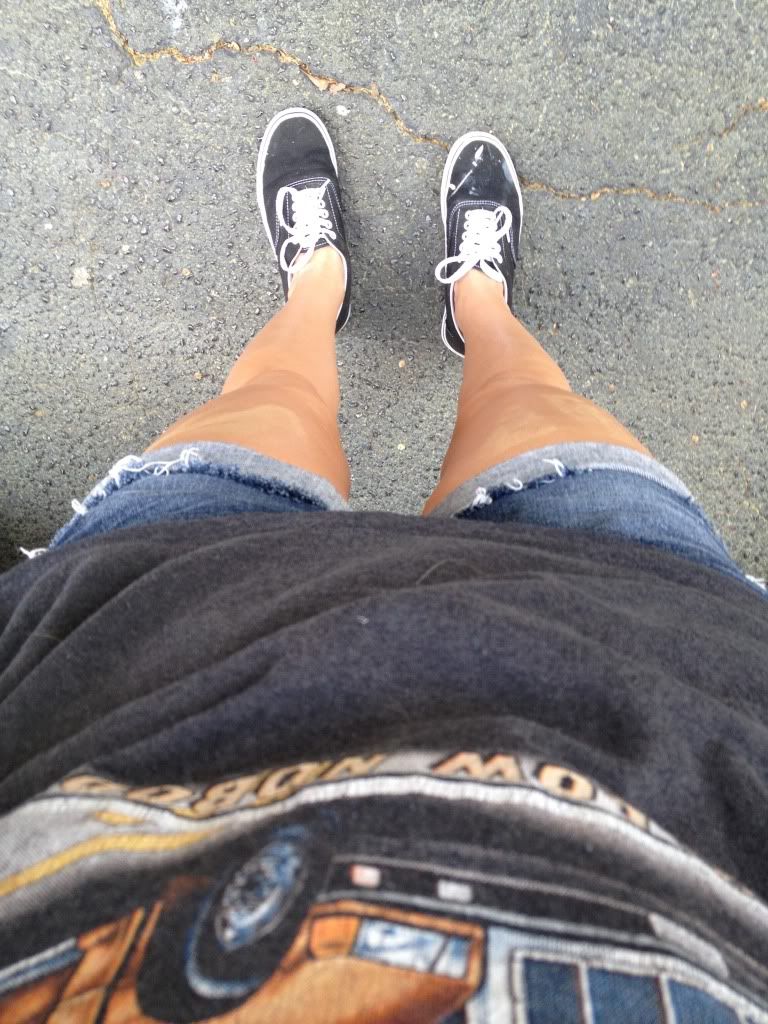 pollen counts in ATL have been out of control. This is pollen all over me - can you believe it? SNEEZE FEST. It's actually gotten a little bit better - this photo is from a week ago or so. Everything was green/yellow. Spring comes with a price! haha.
This is the afternoon sun in our condo's kitchen. I can't remember if I already shared this photo on here or not, but I took a picture because I thought it was pretty in there. We don't get a ton of sun light in the condo, except for early morning in the living room, and late evening in the kitchen, but Mika enjoys soaking it up when he can.
This was a photo I took of a table that I painted last week at the studio. My client asked for a high-gloss look and I was really happy with the results. It was for two night stands - they look almost lacquered now!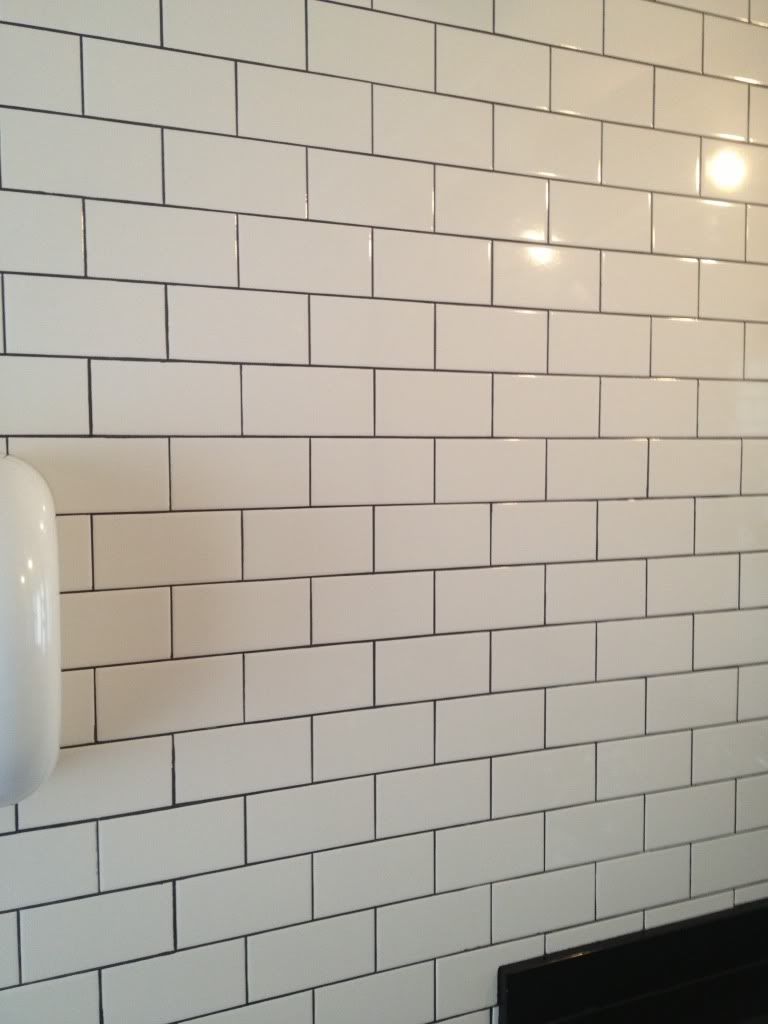 This is a photo I had on my phone of how I want our kitchen tile to be. Subway tile with dark gray grout. I love!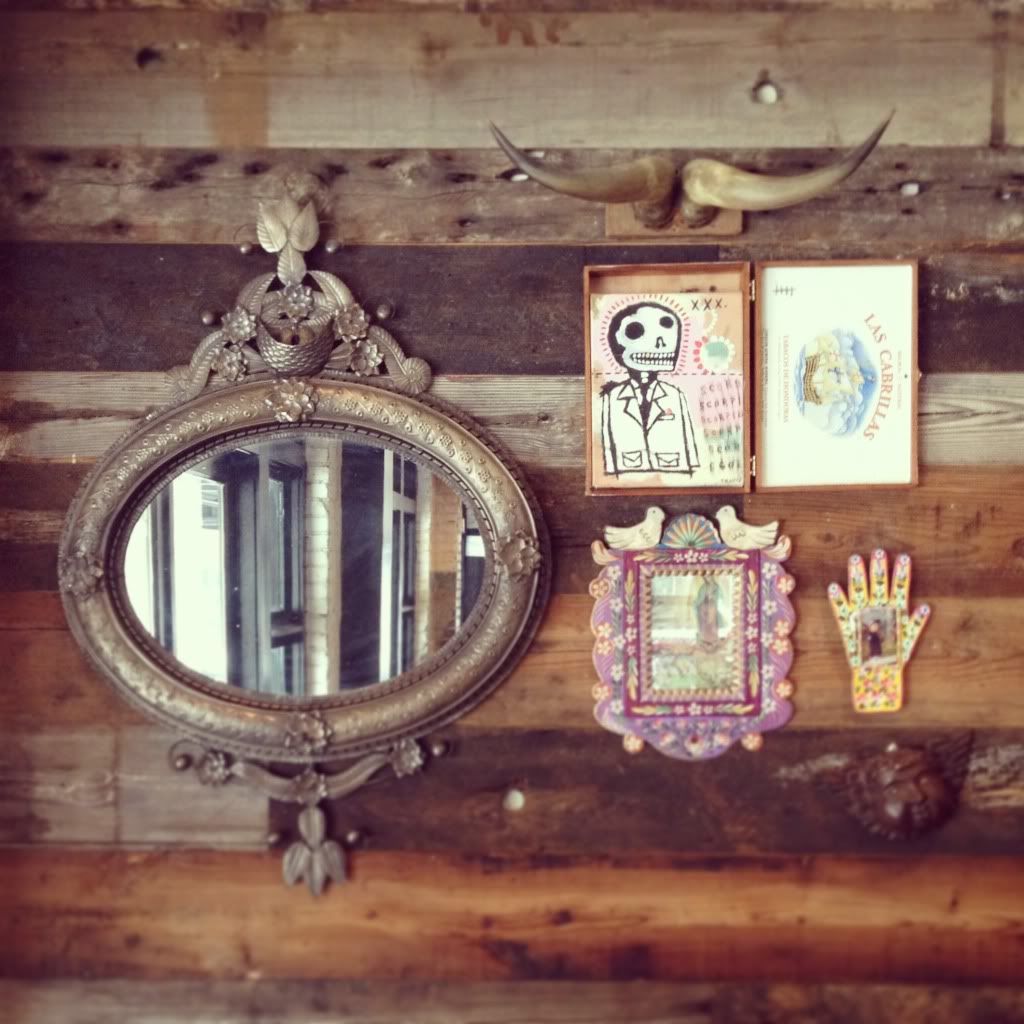 I recently went back to
Escorpion
to do some work (we updated their outdoor fence with some bright turquoise/red/yellow/green paint. If you drive by 5th and Peachtree, take a look! It's hard to miss.), and snapped this photo inside the cute dining room.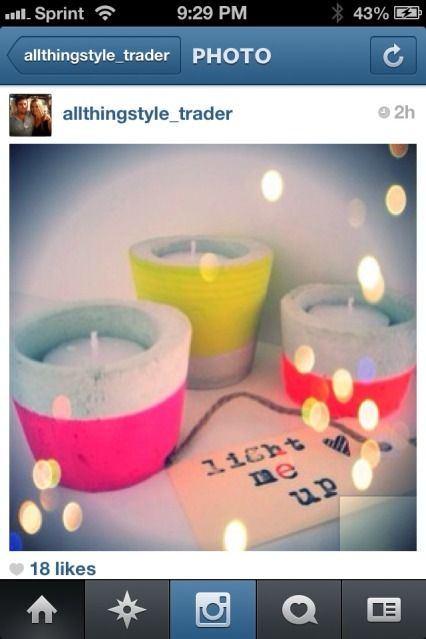 I grabbed this photo from
All Things Style Trader's
instagram account, because I loved the neon dipped cement pots. I'd love to DIY something like this, on a larger scale!
and last, did anyone catch this: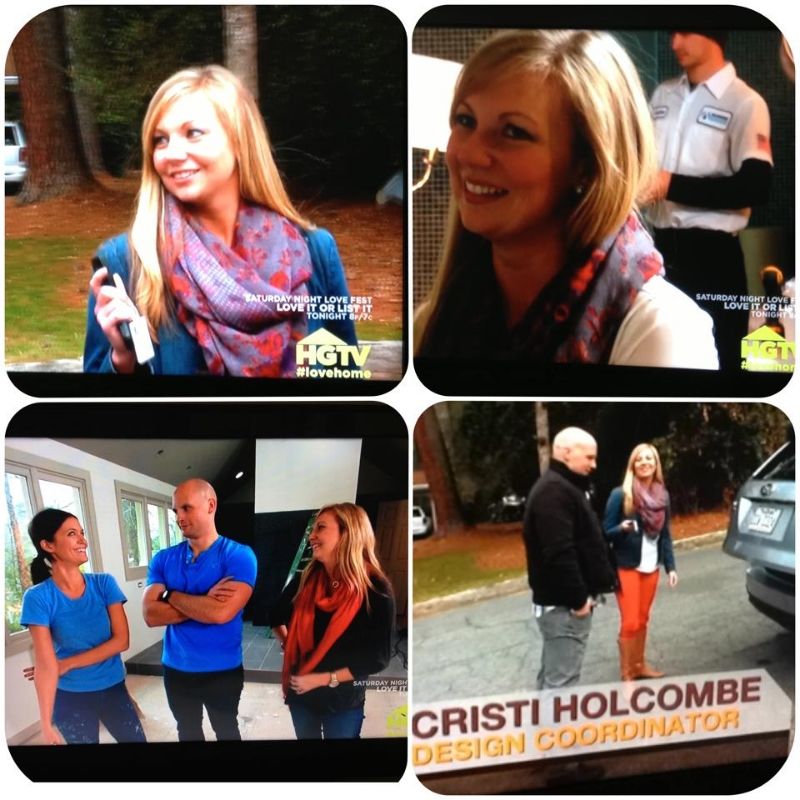 ???
This is from my friend Cristi's (from
Charm Home
) Facebook page (I stole it. Thanks, Cristi!)... it was the season premiere of their show Elbow Room on HGTV which was this past Saturday. I made my TV debut by painting a mural for the show! The room turned out beautiful. I know some of you saw it - thanks for watching! I was a little nervous that I might embarrass myself to the max, but it wasn't too bad! (other than that I sounded like a man.. what the...)