Hi all! How was your weekend? Mine was great and BUSY! I went to bed at 9pm last night. Ahhhhh.
I wanted to stop in and share this short fireplace makeover I did a few weeks ago for a really sweet couple!
Here is the before picture:
The house has lots and lots of wood, and my client wanted to "relieve" a little bit of that heavy wood look. (I believe we might be attacking some more of it with paint pretty soon here!)
So, I did a distressed look on it: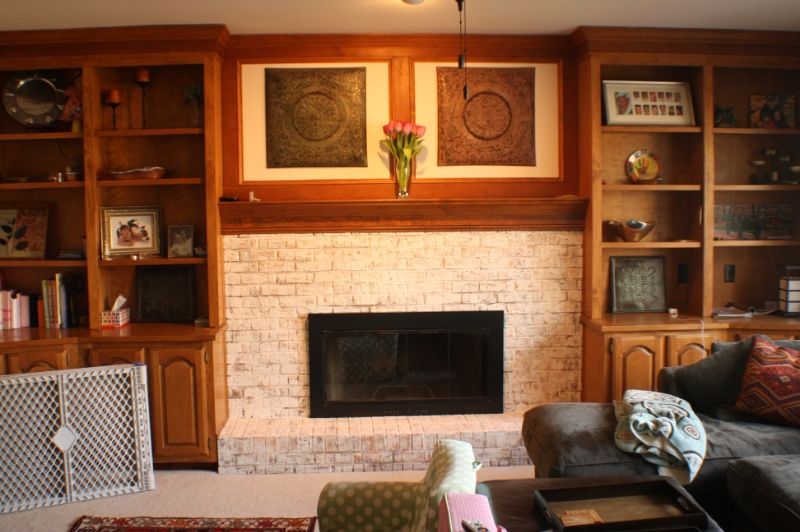 what do you think?