Hi!
I painted this little girl's "big girl" room last week. I forgot to bring my "real" camera (arg!), so these photos are from my phone.
It's "stenciled", but I should probably stop using that term for my patterned walls, because for the most part, they're usually not stenciled. I usually create templates, then I paint from them. It's hard to describe, but basically each pattern is hand painted. This has been one of my most popular patterns, and it's been fun to do it in a number of different colorways.
Here it is in spring-y green and white!
(from my Instagram account, where my handle is kristenfountaindavis, if you care to follow)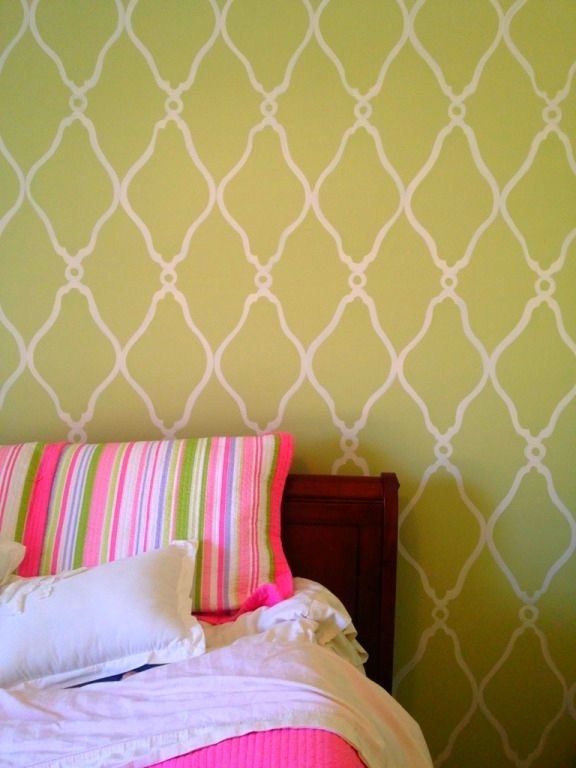 up on the ladder, before I finished it: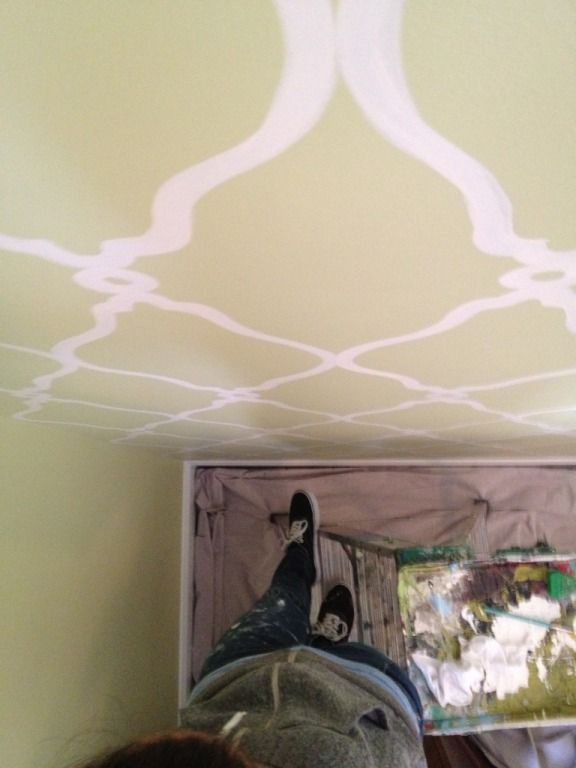 Here it is, in a few other colors I've done in the past: