I was thinking about what I wanted to write about today, and I decided to touch on something I never really talked about... The knockoff Bertoia Chairs that I bought off of Amazon. It's almost a year later, and I still really love them. They add such a great sense of modernity to our space, and I think that when we move, I will buy a few more of them, and have my friend
Shane
create a farmhouse style table to go with them. I love the idea of that modern and rustic feel together. That, combined with a cute kilim rug, will make my little heart very happy! It's the little things. I canNOT wait to have a new house to decorate! I really plan to blog about renovations and decorating a lot, once that time comes. I've missed having little projects around the house.
Anyway, back to the chairs.
Here
is a link to the vendor I bought them from. They were $99/each. They only came in a chrome finish at the time. On some sites you can find them in black powdercoat, which would've been better, but I had great luck with just priming, then spraypainting my chrome finished ones black. I think the black creates a much cooler silhouette, especially against my white walls!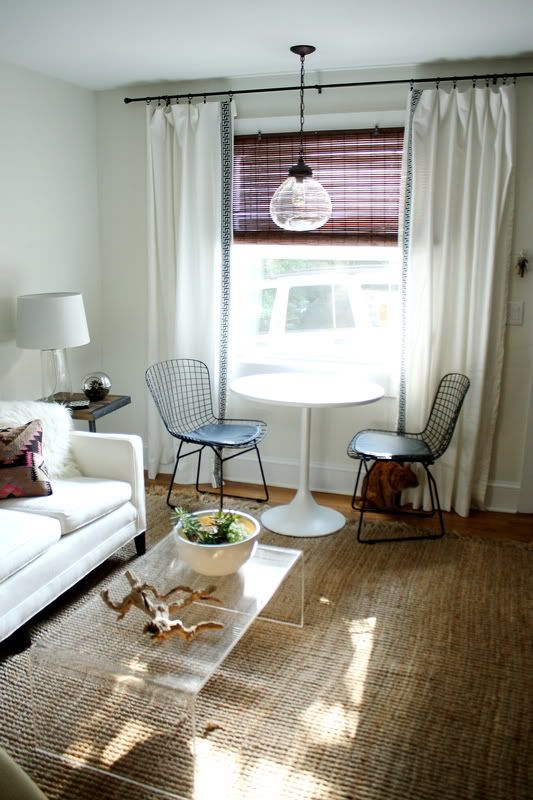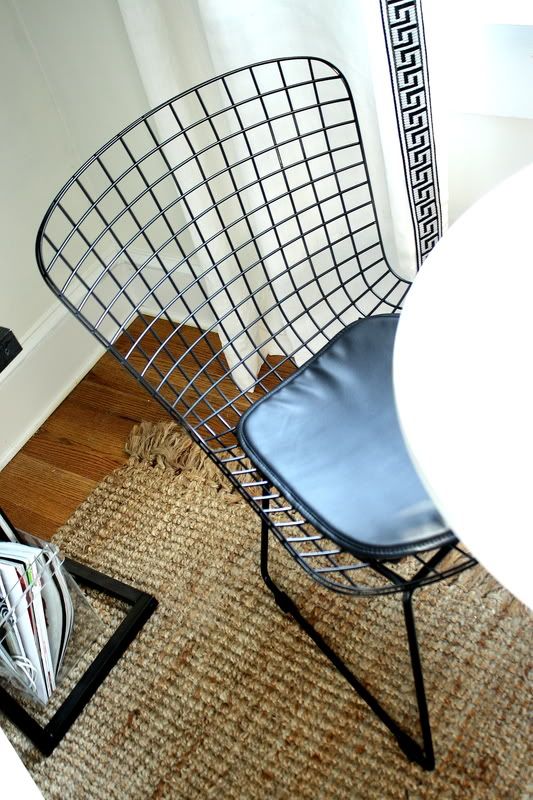 The only complaint I had about them, was that the little seat cushions they came with did NOTHING for you. I use this little breakfast nook as my desk in the mornings and evenings, and doing work here on the computer was very painful! I found
these
(in black) cushions from World Market to be a much better alternative. They're just the right height to keep you from having to sit on hard metal.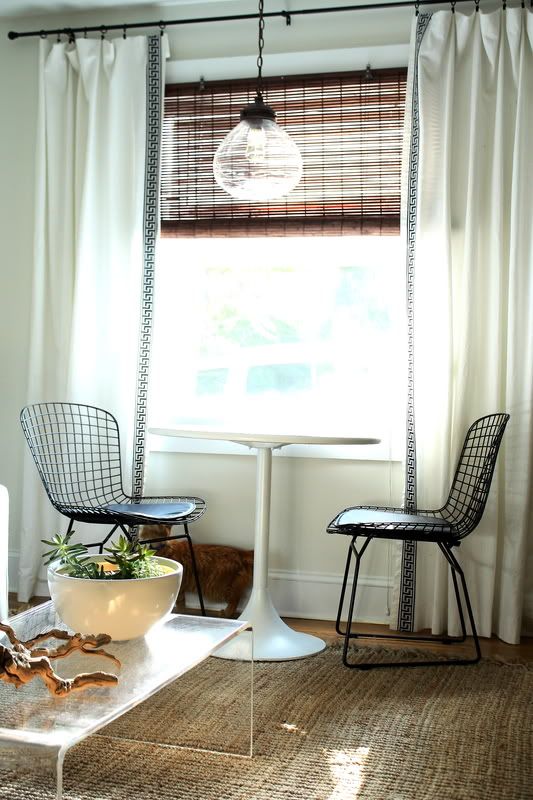 Another cute idea would to be to use a faux lambskin on each chair!