I left off Friday with writing about how it was my birthday, so I thought I'd share a few photos from my weekend. It was a great birthday, so I want to remember it!
During the day, Jordan took me to lunch and to the High Museum.
at lunch, i saw this on the wall:
heh.
my evening was planned out by my best friend and my husband, and them, along with my mom, had some special surprises for me throughout the night. i felt very loved.
they brought this baby photo of me, and had people sign the mat for the frame.
we concluded that chubby baby kristen looks like the baby dinosaur from the show "Dinosaurs":
anyway, the evening started out with drinks at a friends before dinner: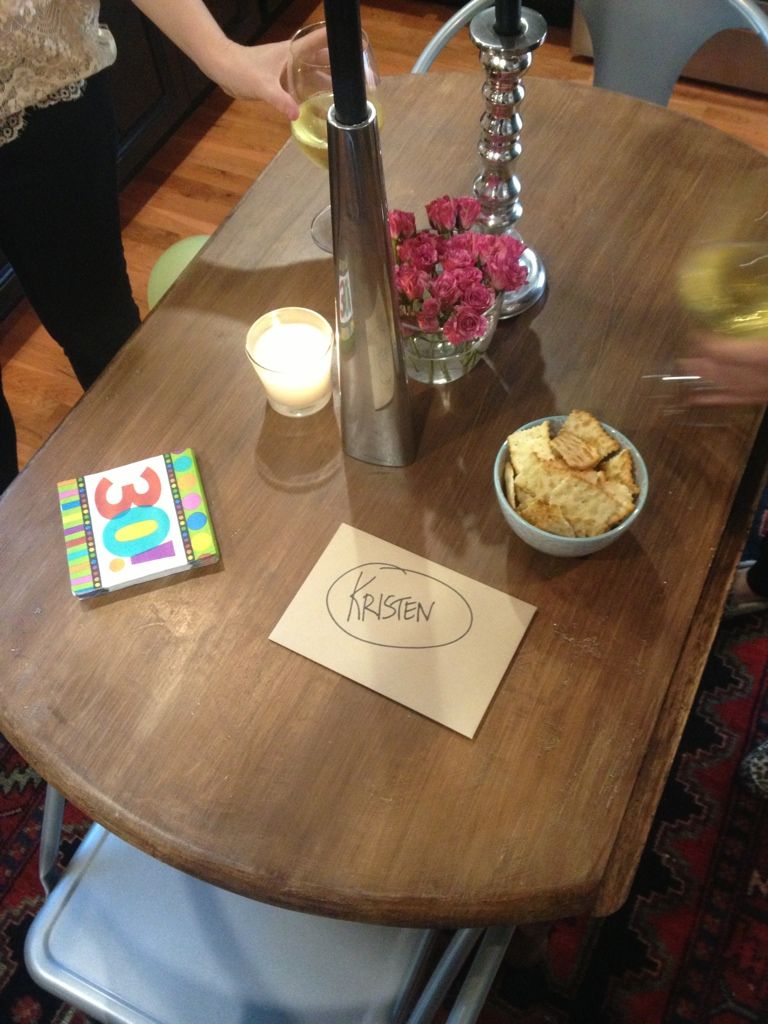 cute details!
here's a photo of me and my mom and my stepdad there: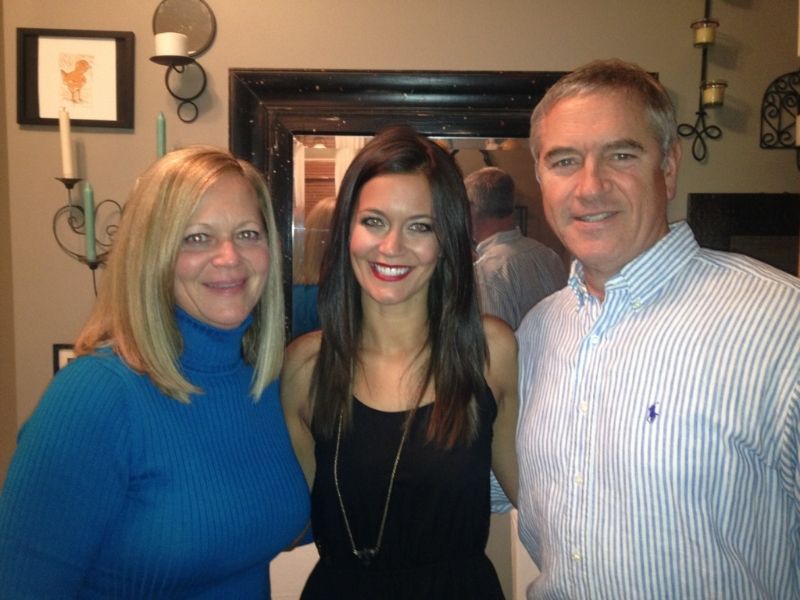 at dinner, my mom made cupcakes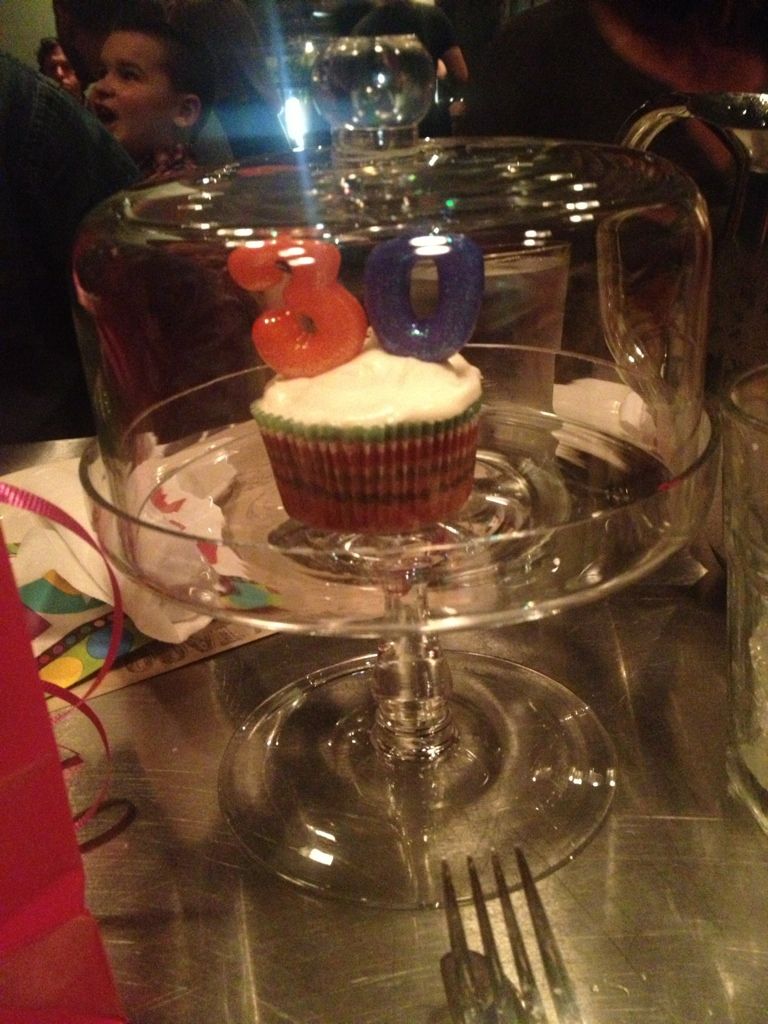 (my brother and myself. and his wife)
(my dad and i at dinner)
it was a great day!
for the weekend, a few friends took me to a spa for the day. amaaaazing. you know this old painter needs to have her sore back massaged every now and then (this job is ruthless on the back muscles)!
thanks to everyone that made me feel like a million bucks on my bday. so much fun, and i'm excited for 30. :)