I painted this dining room a while back, and I wanted to share it with you guys. I'm not sure why I haven't posted it yet! I did it right before Christmas break. In fact, I'm pretty sure that the day I finished this, I packed up and headed south for my brother's wedding the next day. Cuttin' it close!
Anyway, it's a new stencil, and I pretty much followed the guidelines
here
. The pattern threw me off at first, because of the double lines, but somehow I figured it out. It's a weird one! I made my own template, as usual, and handpainted each line. It was a little bit of a challenge, because the walls were really bumpy (some sort of gritty substance in the sheetrock), so I couldn't get a smooth line, but it turned out nice, overall. The colors are very dark. The basecoat is almost a midnight blue, and the color I painted on was almost black. Striking!
The ceiling was gold, too, so this is going to be one hot 'n' sexy dining room, no? It's in a highrise here in Atlanta, and I think the whole condo is going to be amazing when it's finished.
When I first started:
while working: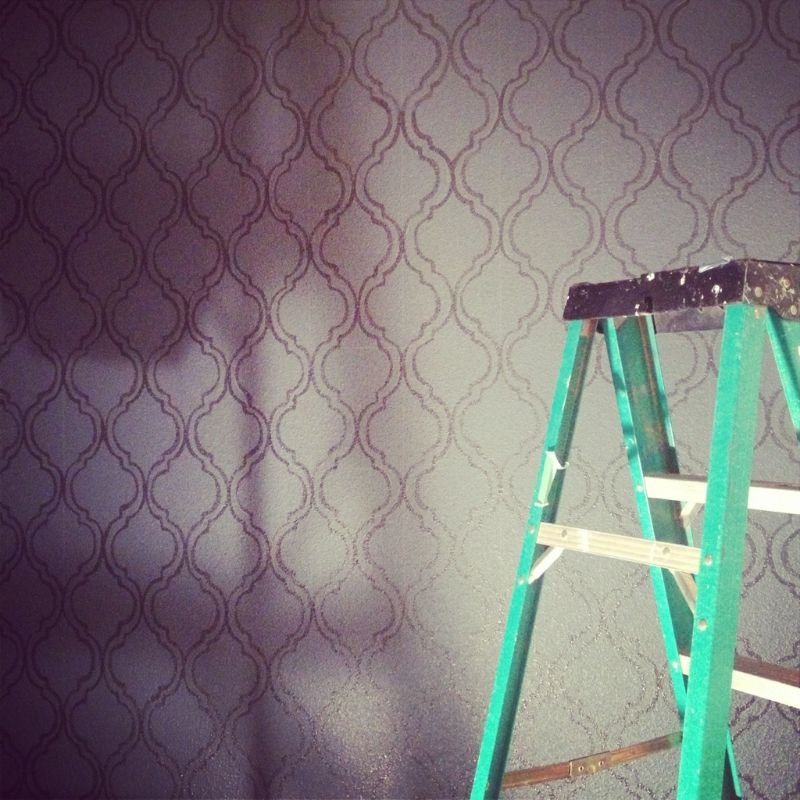 in the works!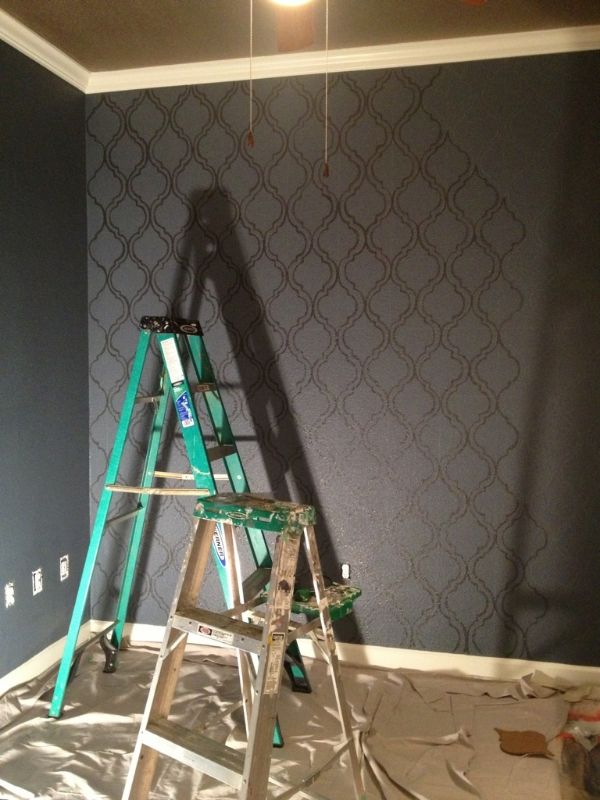 It was super-dark in the room, too, which made it a real challenge as well. I had to get a spotlight to work with. That's why the photos are kind of awkwardly dark...
And, all finished:
(worst photo ever, I know)