I wanted to show you guys a project I finished last week, just before I went out of town...
I hand-stenciled the "Mandala" pattern in a small foyer in a beautiful home that is being decorated by my pal
Heather Hogan Roberts
. I do a lot of work for Heather, and can I just say - she is a real talent. I am always impressed by her color choices and combinations. Talent for interior design and placement comes naturally to her, and there is really something to be said for that.
Once again, my photobucket/camera uploading situation is being crazy, and I was having a hard time uploading my photos. Argh! I blame
Dropbox
for all this madness. Ever since I downloaded that program, my photos have been nutso. Not cool, Dropbox.
The foyer was very small, like I said, with some pretty crazy angles. I actually ended up moving the stencil pattern a little on the ceiling angles, so you'll see two different versions of placement on that area. It was a challenge to make the stencil very visible in this tiny space without much wall room. It's funny -- you'd think that it would be easier to do a stencil on a space like this, since there's not much wall space, but it actually makes it harder to calculate placement in a situation like this.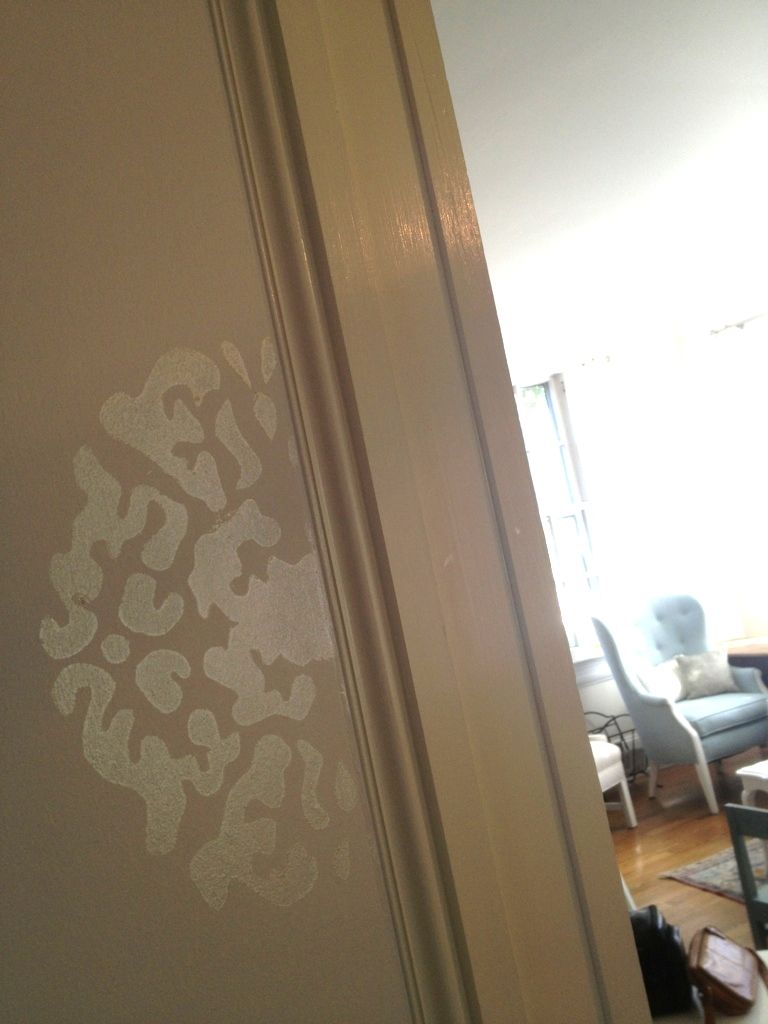 (this next shot is from Instagram, and it wasn't done at this point. I still had touch ups to do, so don't think that I left it unfinished!)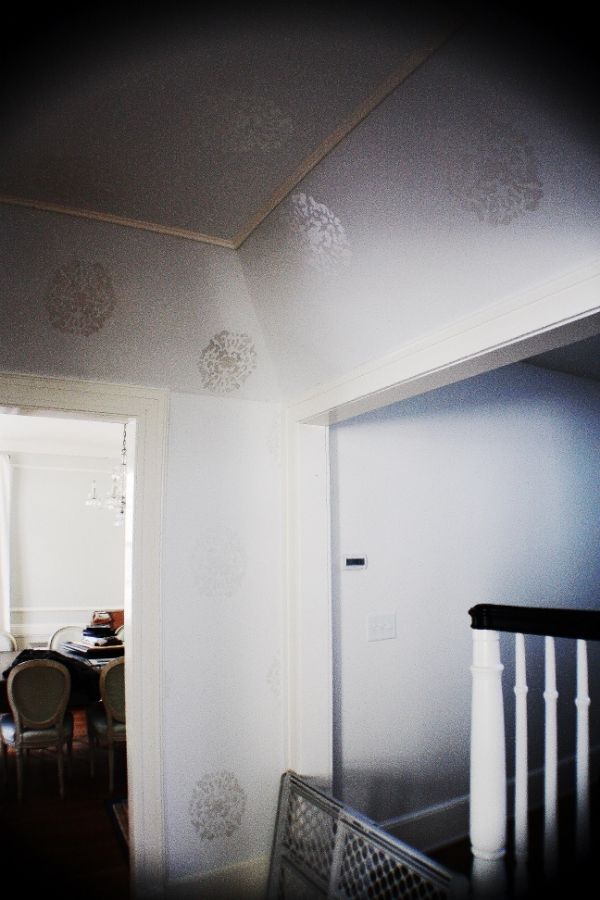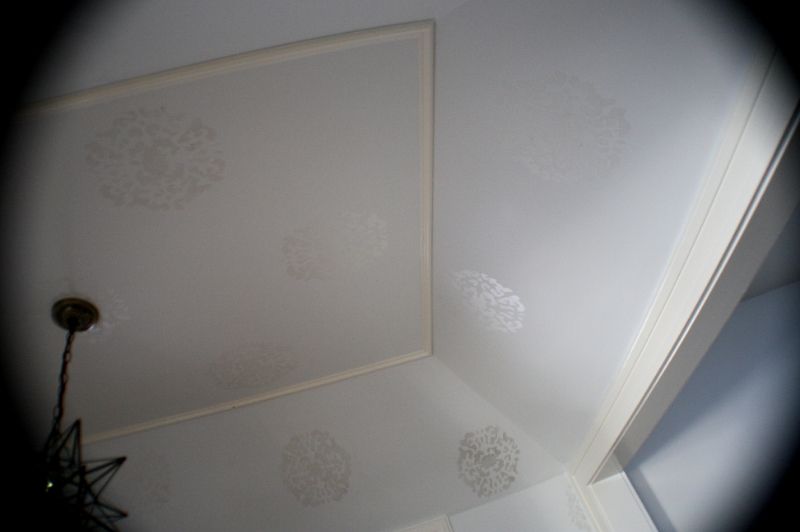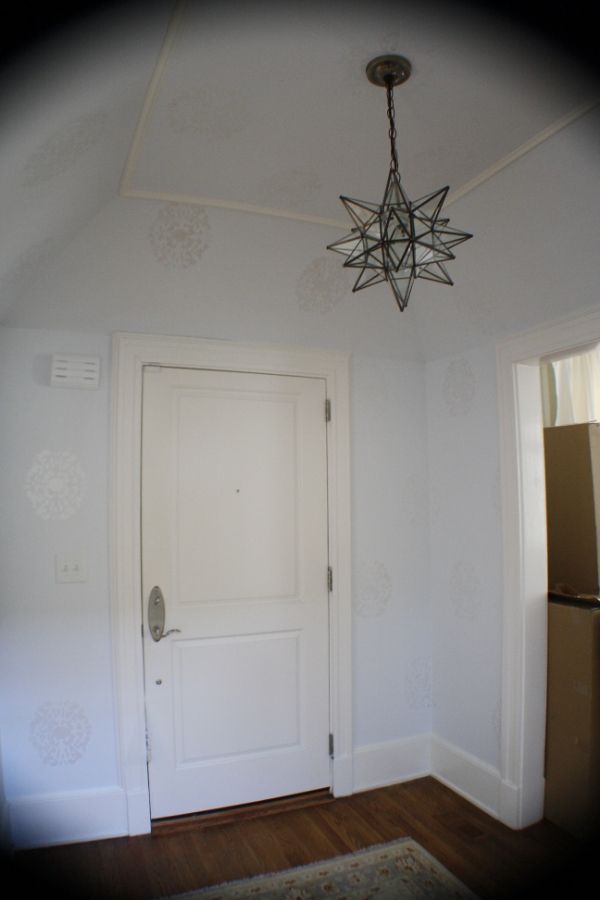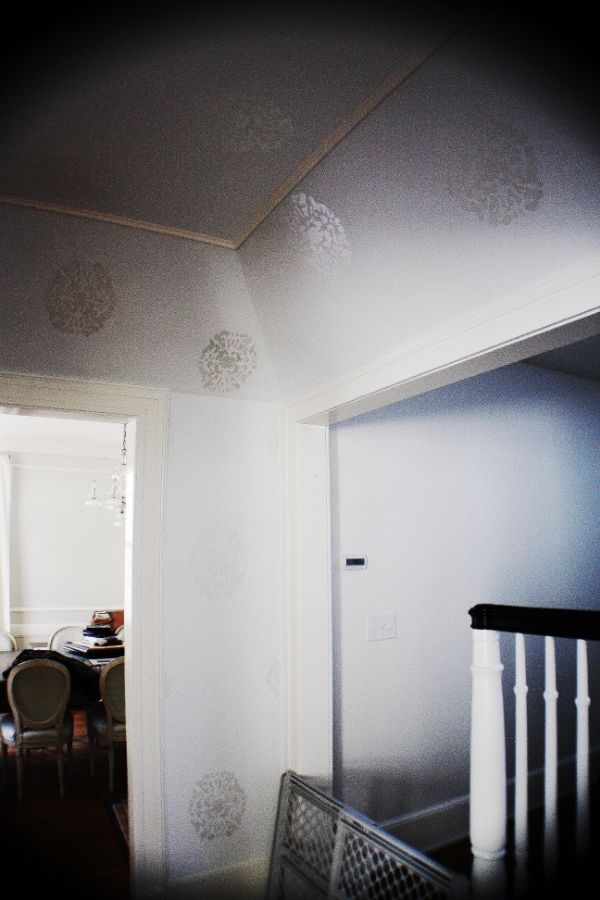 (I know some of these pictures read kind of crazy. I had to edit them a lot to get the pattern to show, since it was a pearly/silver paint on top of a blue-white color! Hard to photograph.)
_____
on another note, do any of you blogging friends have a recommendations of great places to host your photos? I'm definitely going to stop using photobucket. Their new system just doesn't work well for me. Photos are not uploading, or uploading to weird places, and it's just super-slow in general. Let me know if you have recommendations!