Do you guys remember
this nursery that I painted a while back
? My client was going for a "night scene" with trees, an owl, stars and a moon. She had painted the walls, and I came in and did my painting, but the rest was still to be decorated. I went back yesterday to paint a little chest for her, and the room was looking beautiful! I snapped a few photos, so that I could show you guys. I forgot to bring my nice camera, so these are iPhone photos.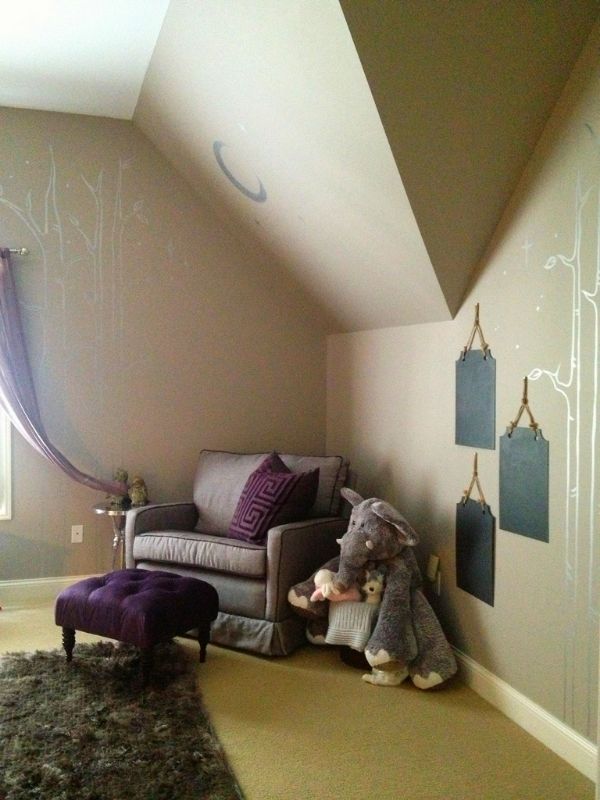 she did accents of purple. I feel like this is one of those nurseries that the baby could grow into as a little girl, and on until she was older, too.
I had to prop the curtain up because that's where the chest that I was painting was, so ignore that part. Isn't the crib pretty?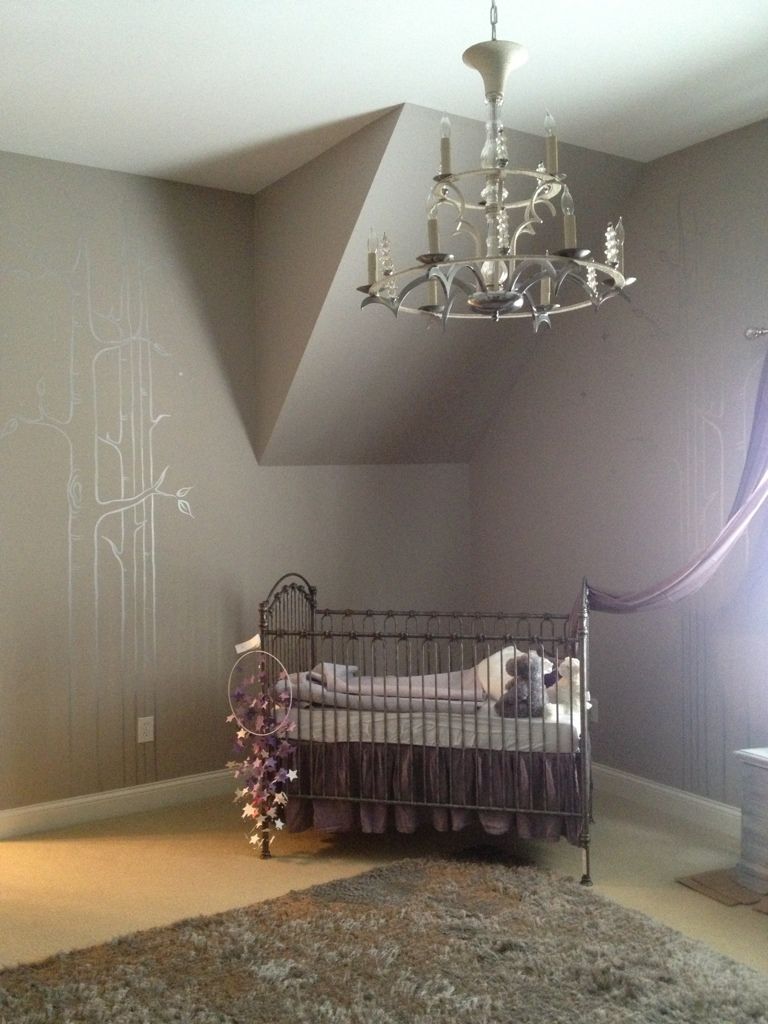 here are a few more photos I took the day that I did the painting: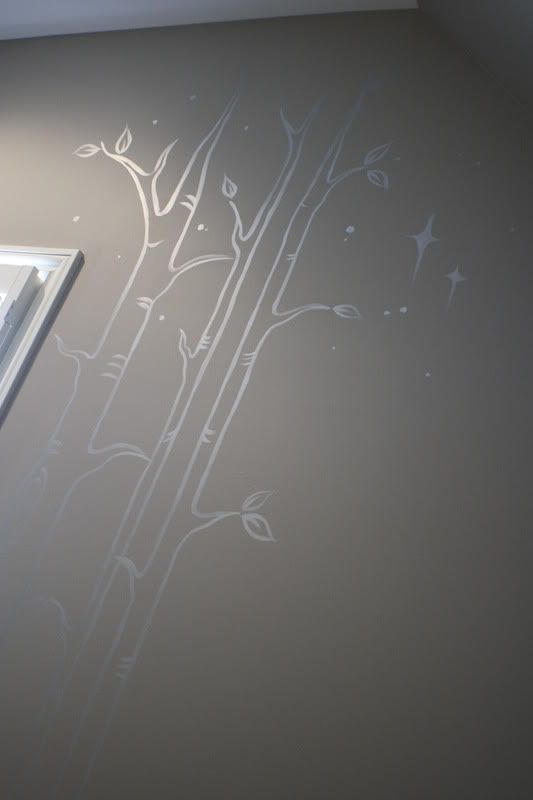 I have to say - I loved this owl :)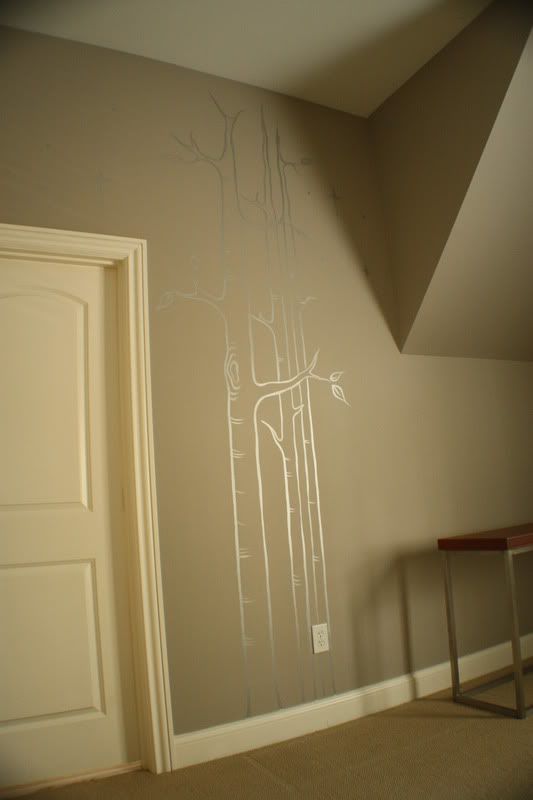 AND!
The Apartment Therapy "Homies" awards are up now, and I'm nominated for one of their home design categories. All your wildest dreams will come true if you
vote for me
. (scroll down to find lil ol' Kristen F. Davis designs. currently I have approximately 3 votes, so... ya know... it'd be nice to have more! :)