What a riveting topic!
I had a little down time this weekend, and I had noticed that a bowl in my bathroom that I keep jewelry in had gotten really tarnished. I knew you could remove the tarnish naturally, without chemicals and scrubbing, so I googled it, and this is what I found. It was so, so, so easy. I remember back in the day, my grandmother paid my brothers to clean her silver, and they would scrub and scrub. This was sooo much easier!
Here's what you need:
pot of boiling water, big enough to hold your silver piece(s)
baking soda
aluminum foil
tongs
Here's my tarnished piece:
First, I put my pot of boiling water on the stove: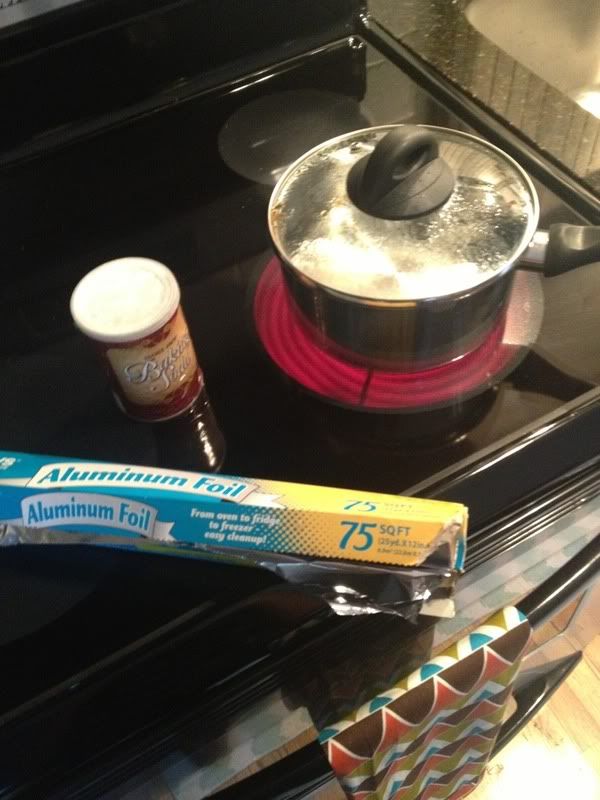 After your water comes to a boil, remove it from the heat, and place a piece of aluminum foil at the bottom of the pot. This is a little awkward, but once you have the silver piece in, it holds it down nicely.
While your piece of silver is sitting on the aluminum foil, you sprinkle in baking soda. You are supposed to sprinkle in the baking soda until it doesn't foam anymore when you sprinkle it in. I just did it until my piece looked clean. It's amazing - the baking soda creates a reaction, and forces all of the tarnish to attract to the foil instead of the silver piece. It transfers the tarnish -- so cool! My silver piece was immediately clean!
This is especially great because it gets all the tiny nooks and crannies in your silver, too, not just the easy to reach places.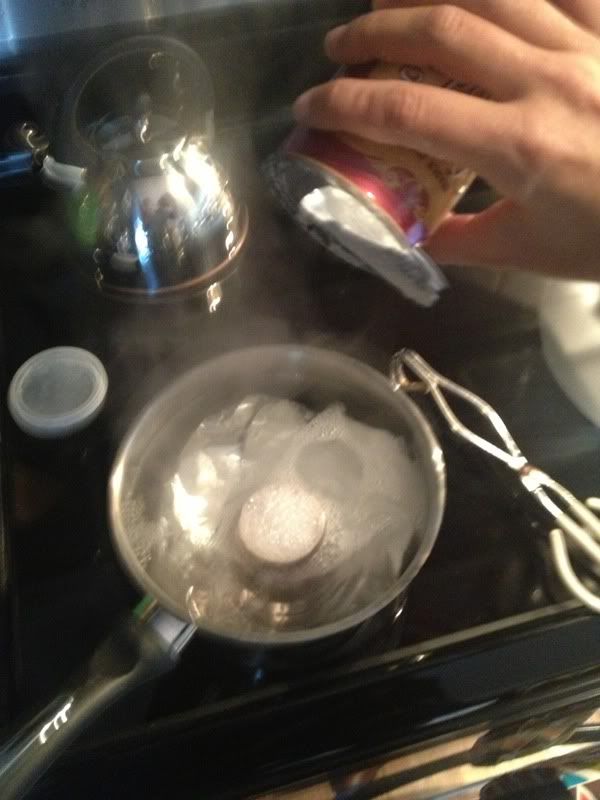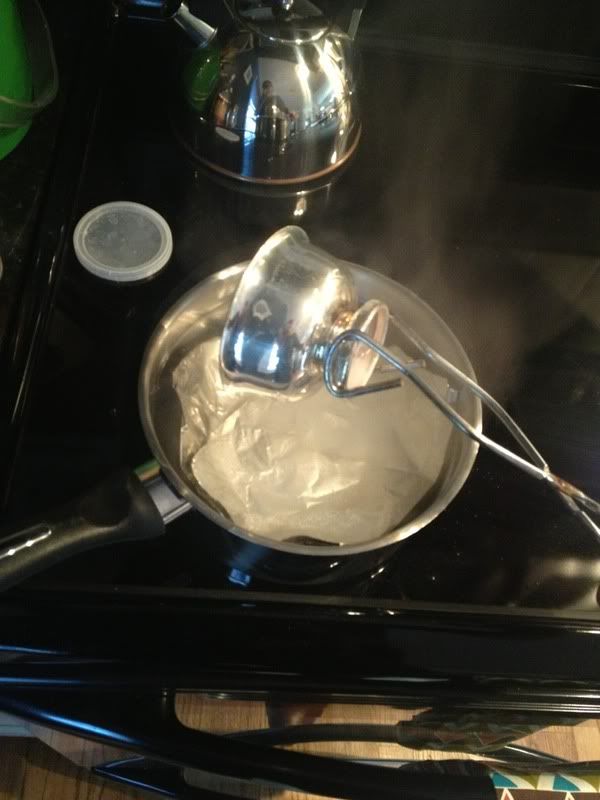 This cleanliness happened literally the instant I started dropping baking soda in. It works really well, and it's kind of fun.
Science! And no harmful chemicals!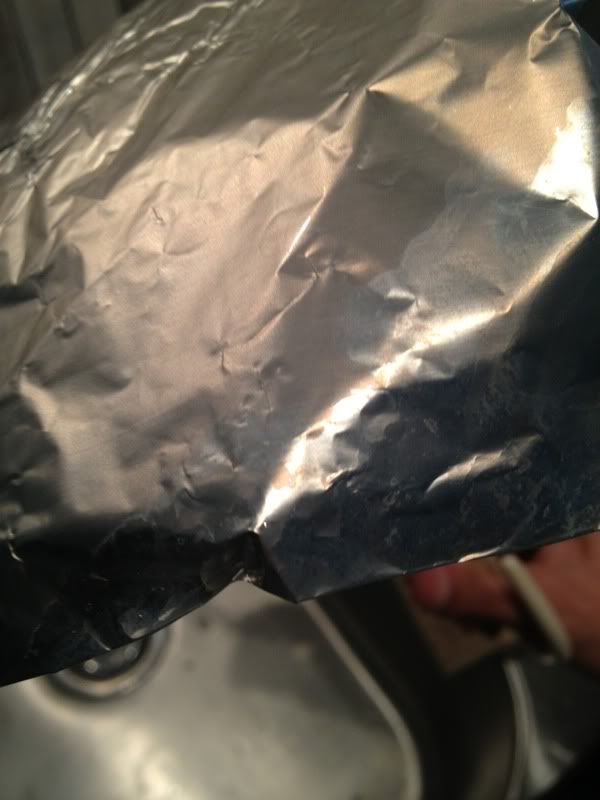 see how the tarnish is now on the aluminum foil?
Fresh and clean: