So, the past few weeks, I've been up to something cool that I wanted to tell you guys about...
I was asked to be in an episode of
HGTV's "Elbow Room
." I am going to be in an episode where I paint a mural on a master bedroom wall! My blogging friend,
Cristi Holcombe
, is the designer on the show, and brought me in to work on it with them. It was super exciting, and I am honored to have been asked! The episode should be on sometime this May or June, but I'll be sure and let you guys know when it's going to air, so that you can laugh at me blabbing on TV about my painting :)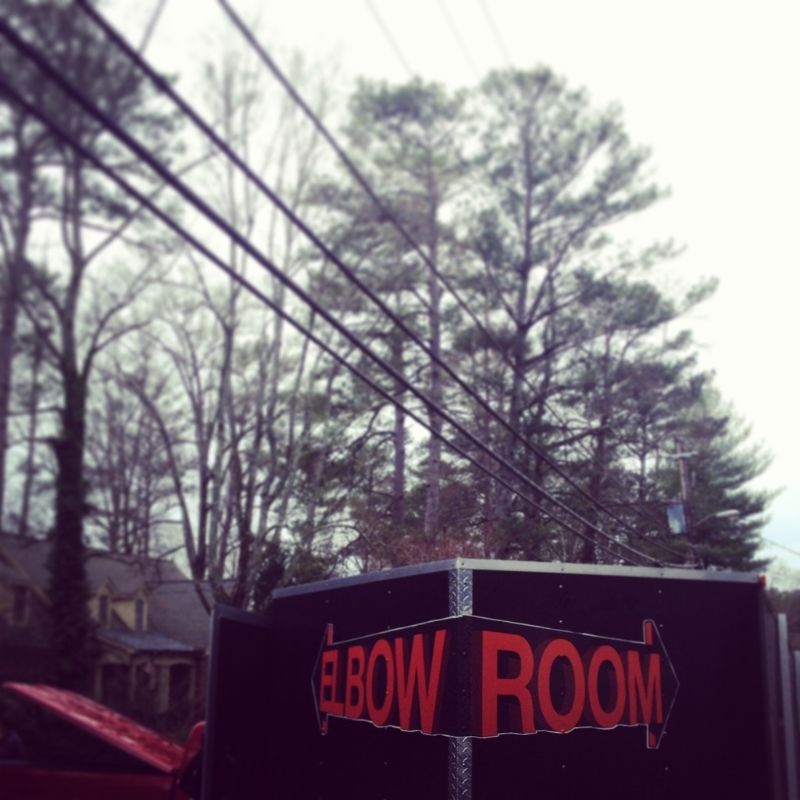 Here I am, working on my mural:
(Thanks for the shot, Cristi :))
Also, a few weeks ago, they came and filmed at the studio, and I showed them around so that they could see a little of what I do. It was a "field trip" for the episode, so ye olde studio will be making an appearance too. Hah! Who ever thought my concrete cave would be on TV!?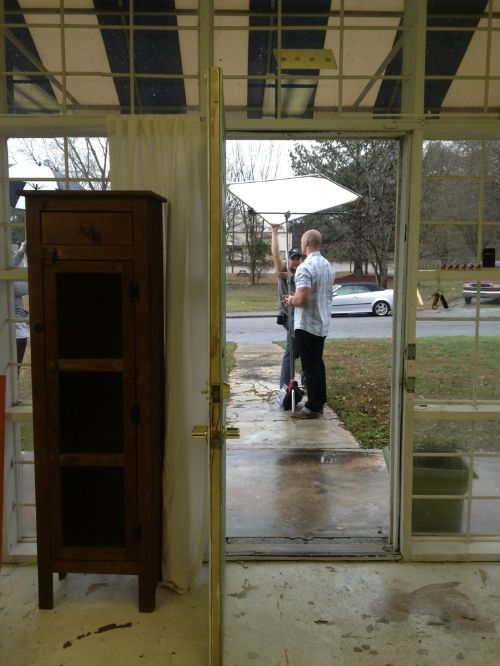 (Chip, filming the intro scene outside the studio doors)
anyway! I thought this was cool news worth sharing. I'll be sure and let you guys know when the episode will air.
In other news, I've been working super hard on everything else I have going on, too.
Including doing about 4 hours of sanding yesterday and today:
I'm trying to be a responsible adult in my 30's (hah), and start wearing goggles and respirators when I'm doing "dangerous" stuff. We'll see how long this lasts. They're just such a pain! I have yet to find a good respirator that isn't gigantic and obnoxious. Also, when I wear both glasses and respirators at the same time, the lenses of the glasses or goggles fog up. Not helpful. I prefer to have protected eyes (sand in eyes = pain) than protected lungs, but I imagine both are important. Any help here would be appreciated.
It was a good thing I wore something, though, because look at all this debris: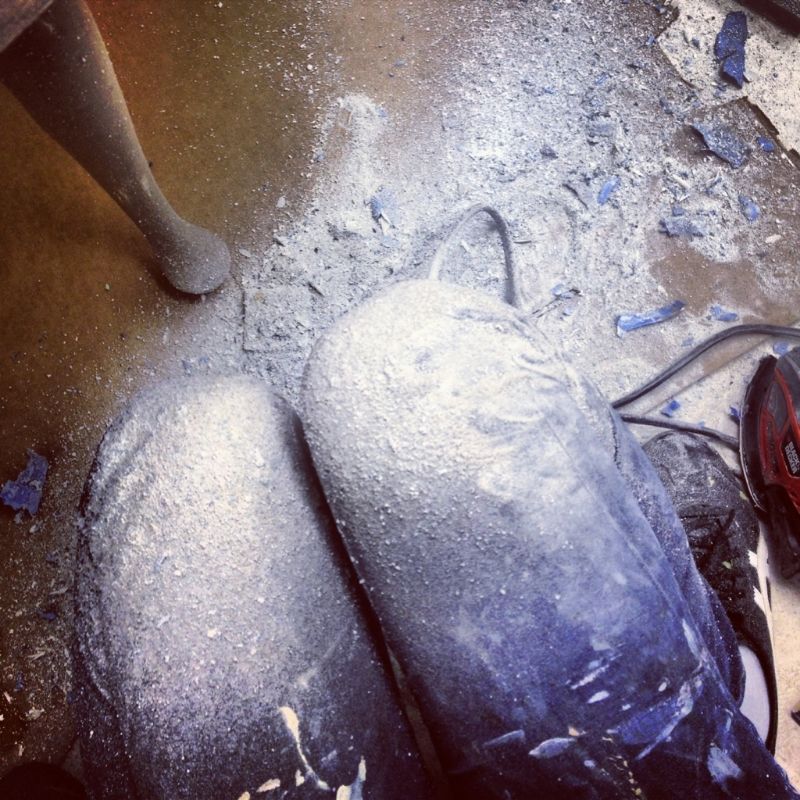 Can't wait to clean that up.

...................


alright, that's it for now. Happy Wednesday, people!

ps this is my ONE-THOUSANDTH post. good thing it was a good one.