Just a few random tidbits from my phone...
here's my living room... I recently moved a bunch of pillows around... exciting stuff! Even though I know we have outgrown this little home, I do love it. It's nice and cozy, and I have to say that all my little decorations and collectibles make me very happy!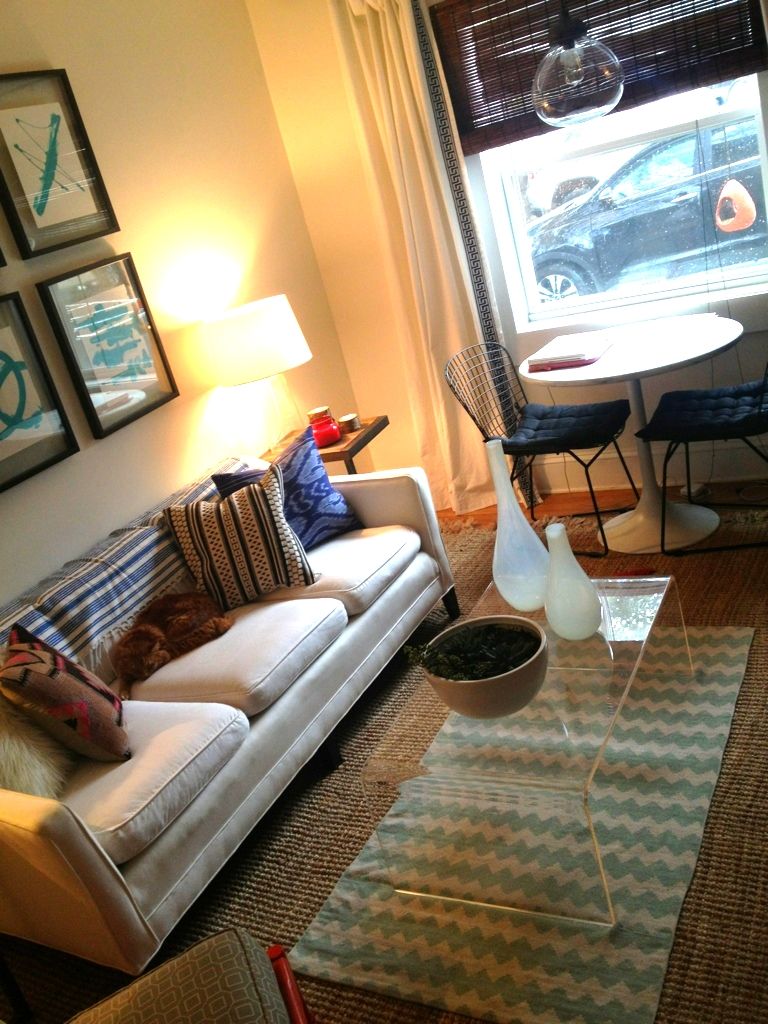 I love moving decorative pillows around the house...I have lots of them, but I really think they're the cheapest way to change up a space, so I just fold them up and store them in the closet when I am not using them, then they'll come back out again in a few months. Right now, most of my pillows are kilim/ikat-y. All the rage. And I'm all up in it.
I love the ones at west elm and CB2.
And! I found these awesome black and white graphic ones at IKEA. I was waiting to find some, and finally did (the Atlanta location was out for a while):
They're only $10 each, and the inserts are only $6. Crazy good deal, and the fabric is kind of cool, too. It's nubby and thick - I like. These will definitely move around the house, but for now, I like them with the black and white paintings I did for our bedroom:
(those lamps aren't in there anymore - this is an old photo)
I needed a little change-up, so this is holding me over. Trying not to buy much for the house, since we will hopefully be
selling our house
and moving soon.
The studio is crazy right now, and I have about 15 projects going on there. Anyone want to come do some cleaning?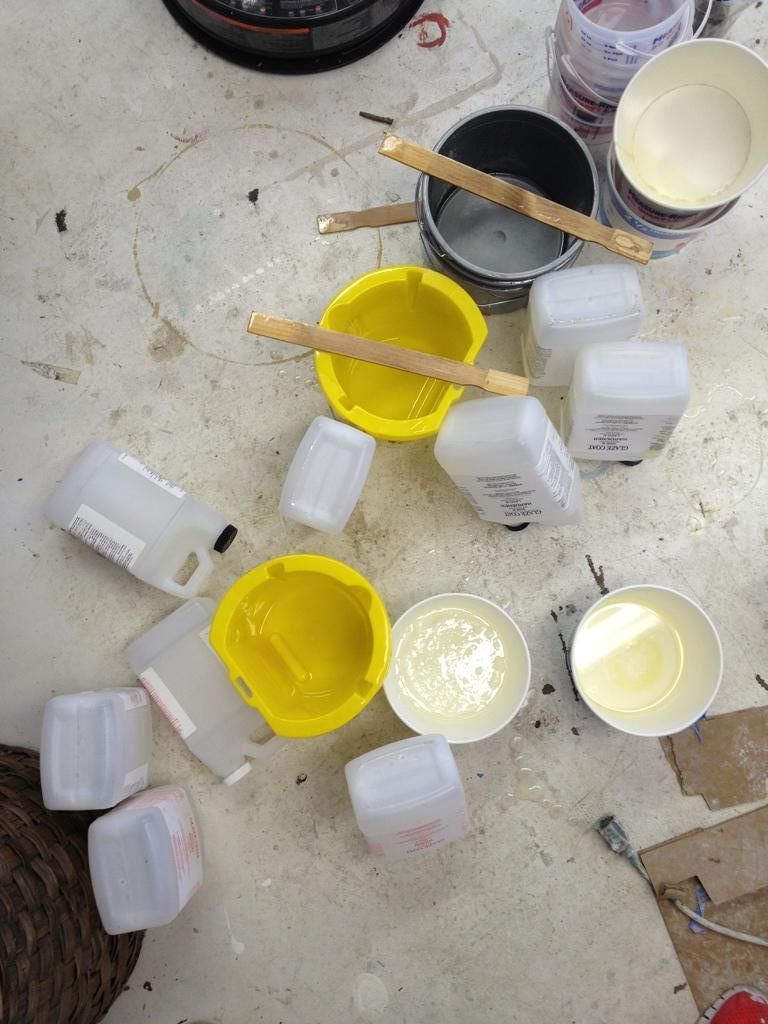 This is a photo of the remains of the wine cork table top resin that I have been working on for about a month now. I have had to do 5 coats of resin, and the total will be 6! It's about an inch and a half thick or so in resin. It looks really cool, but it's been quite an undertaking. The good news is that I have not had any issues with resin drying this time - I think that I have mastered that technique. Woo! Finally.
lastly, I rearranged some accessories on our shelves the other night, and made a collection of vases on one of the top shelves. I just got in the mindset that I wanted all my cool vintage and new vases together, instead of only using a few. I put them all together Jonathan Adler-style: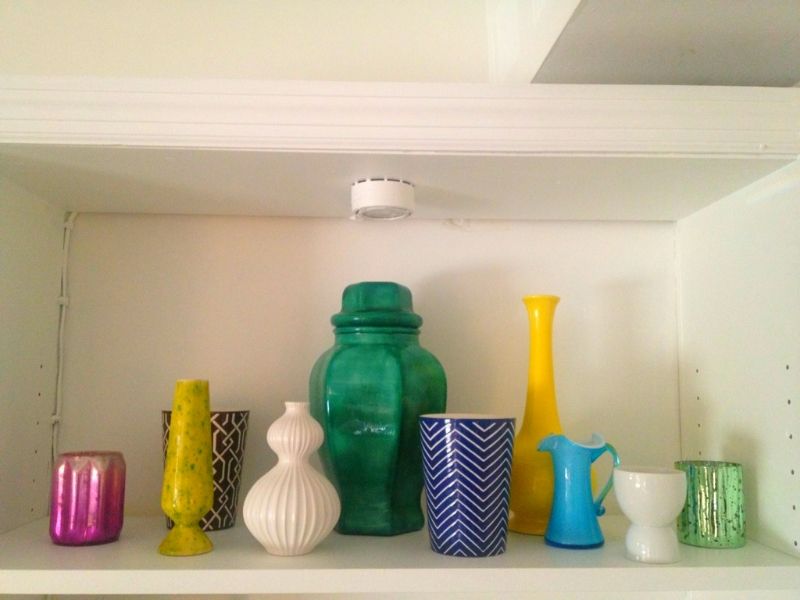 I think I was subconsciously inspired by this photo from his book:
I also saw this pretty room that is being designed by
Bryn
, and maybe it inspired me, too:
I love the way she displayed those turquoise vases from West Elm. So pretty, and also unexpected, I think.
OK, that's it for now. going to go paint some kitchen cabinets, woo!