Well, I said I wouldn't do it... but here I am again, creating a table top out of an unusual material. Remember my
penny tiling adventures
from this summer?
Here is the table top I made, to jog your memory, or incase you are new here:
Which looks like this up close: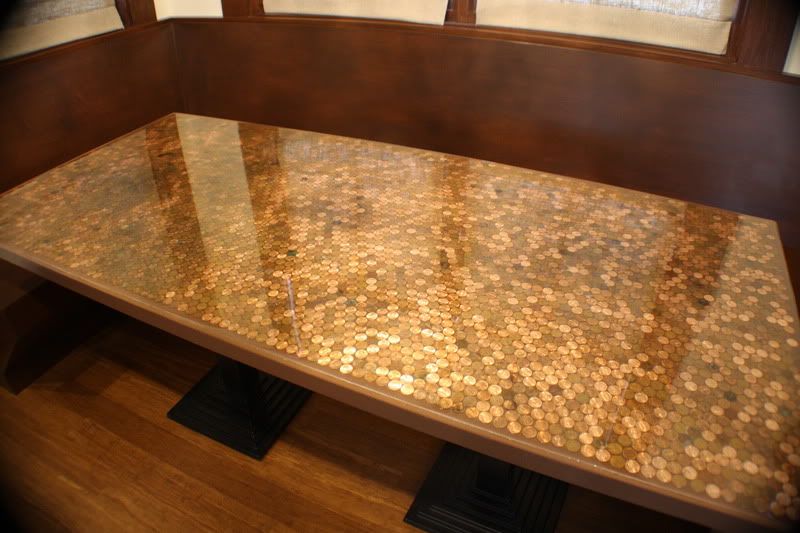 The shiny stuff on top is resin, which I had a lot of issues with (it is REALLY testy stuff!). But, when I was approached by a different designer a few months ago to try my hand at a similar project, I said yes. This time, I am using wine corks for my wine-loving client. He collected the corks, sent them over along with his table, and I am creating a custom table using his corks. I imagine it will be pretty neat for him to be able to look back and remember a certain bottle or memory associated with that bottle.
Right now, I have just chopped the corks in halves and glued them to the table. This part took about 4 hours or so. I haven't done the resin pour, but I am feeling more confident about it this time. In fact, I kind of feel like I could work at the help desk for the resin company at this point. Hah!
Here's what I'm working with so far: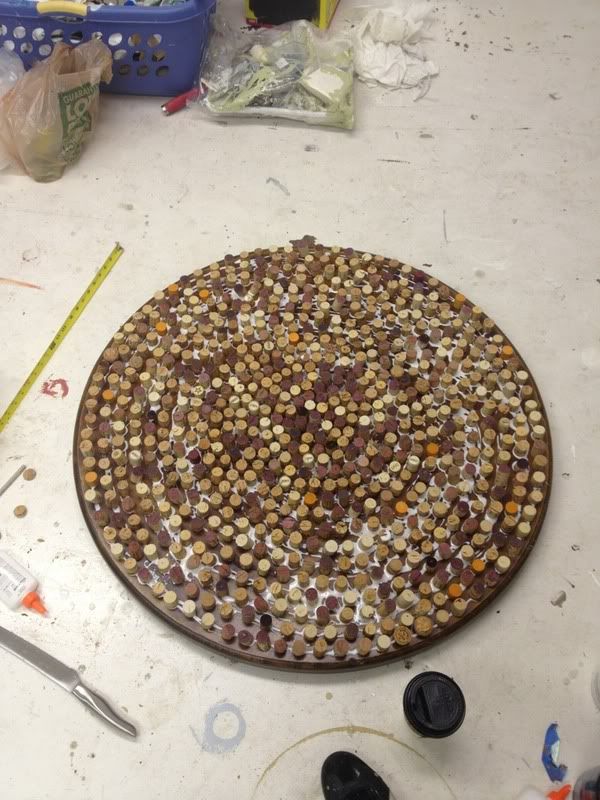 The glue is still wet, hence the white. It'll dry clear, and then I'll do the resin pour on top.
Wish me luck on the pour! I am crossing my fingers that my four previous pours with the penny table will give me experience enough to do this one completely properly. It's a fun challenge, either way. I have to admit -- I kind of love this stuff. It's always fun to me, to learn a new technique or about a new product, and it keeps my job interesting!