Hi!
I am officially, officially back to work today (I worked a little last Thursday and a little yesterday, but this is the real deal - starting a big cabinet job today), but before I leave, I wanted to share two things with you guys that are making me happy this Tuesday morning...
first,
House Beautiful Magazine
listed
my rug project
as one of their top 5 design blog reads for this week, which is awesome. They linked to me on
Facebook
, and I was so excited to see it. I love House Beautiful, it's one of my favorites. So thrilling that they found this little ol' blog!
and secondly, I painted something funny yesterday: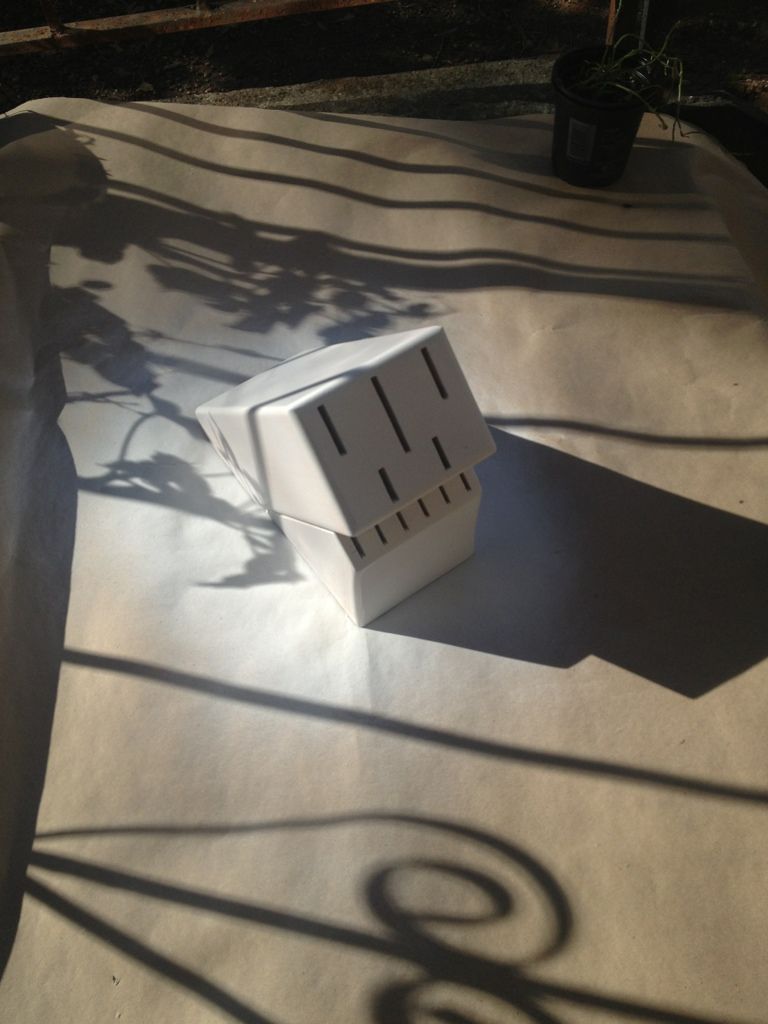 :)
I'll be showing you the real "after" soon! (this is just the primer coat) I was a really good girl and let it dry overnight outside (usually I am WAY too impatient for that, and bring stuff in when it's still tacky and smelling like spraypaint), so I don't have good photos yet. Hopefully Ill get to that today!
anyway.. enjoy your day!