Hi!
I'm headed to the studio pretty soon here for something pretty exciting (can't wait to share with you guys), but first I wanted to write a quick post...
First... I did the first pour for the resin on the wine cork table last night. Exciting! AH! Nerves. I think it'll take about 3 or 4 pours to cover the full half-cork: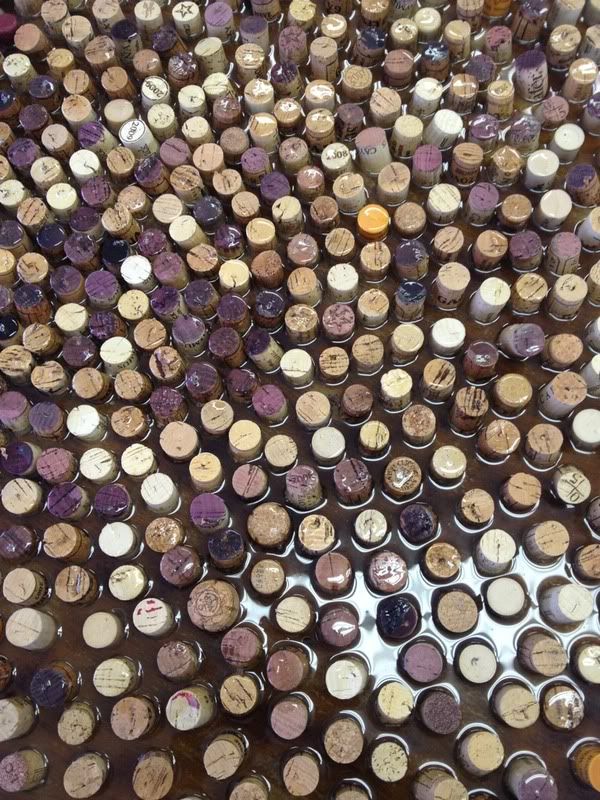 So, I have to wait about 72 hours in between coats for them to dry. Such a process, huh?!
Secondly... I played around with some books and accessories at home last night. This is what I do in the evenings while watching tv. I stare at the bookshelves around the tv, thinking about what I can move around, then I do it while watching.
That Linda McCartney "Life in Photographs" book is amazing. I bought it a few months ago, and I want to blow up and frame just about every photo in the book.
Last, my friend is selling some furniture, and I offered to post it here. I actually really love this table that he is selling: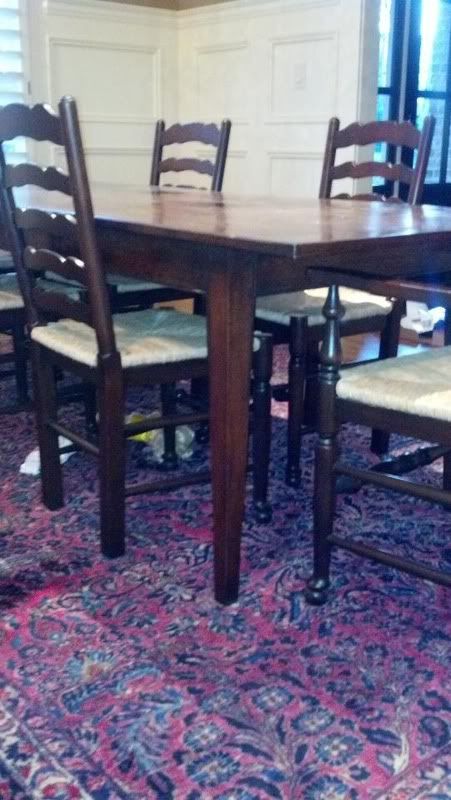 The top. you can tell it's a really cool distressed wood. I would get it for myself, but I'm not sure what our dining room/table situation is going to be in the future. It would make a great farmhouse style table for a dining room or kitchen!
He's selling the table for $500 and all the chairs for $500. All in all, an awesome deal, considering he bought both for around $3000, total (originally from Scott's here in Atlanta). He bought new furniture recently (though this is only a few years old), and this needs to move quickly, hence the low price.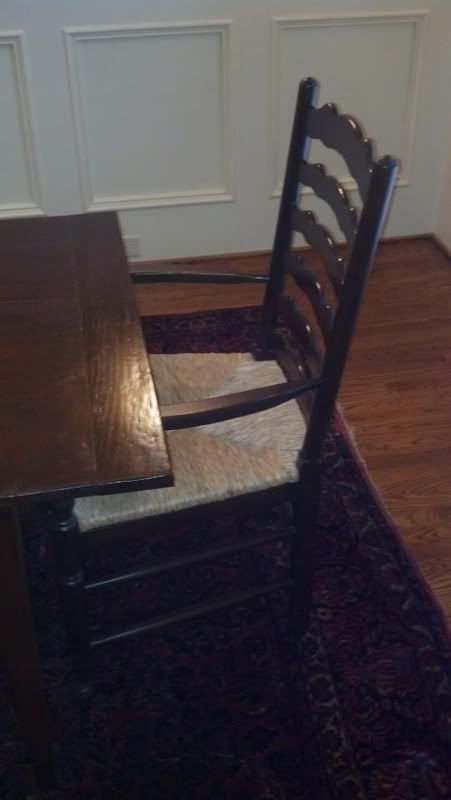 here's a shot of one of the chairs.
He also has this china cabinet that he bought at Crate and Barrel. Originally around $700, but he is asking $350. A STEAL.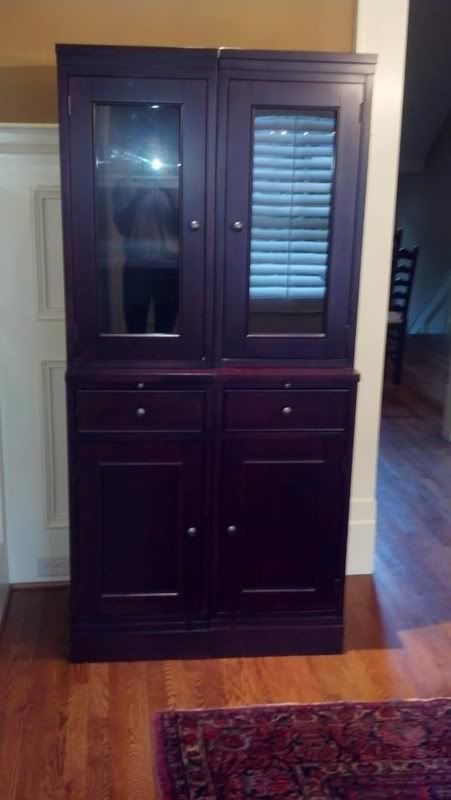 If you have questions or are interested in purchasing, please email: beth_krebs@comcast.net. Both pieces are available for pick up, in Atlanta.