Often, when I get tired of something, or just need a change of scenery, I like to just move things around my home. Pretty common amongst us designy types, huh? Do you guys do that? I'll move accessories around, a throw pillow around, or add a vase of flowers to a table or counter. Sometimes you just need to look at something new.
This weekend, while Jordan was at the Falcons game, I switched the rugs in the kitchen and living room. I moved my vintage oriental that is usually in the kitchen, into the living room where my mint green/white chevron one usually is.
(I went back to having computer/photo issues yesterday - argh!)
You like? I like it alright for a change-up. Really, I think they work better in their original places, but I'm enjoying a little scenery switch.
This photo's editing is kind of crazy, sorry...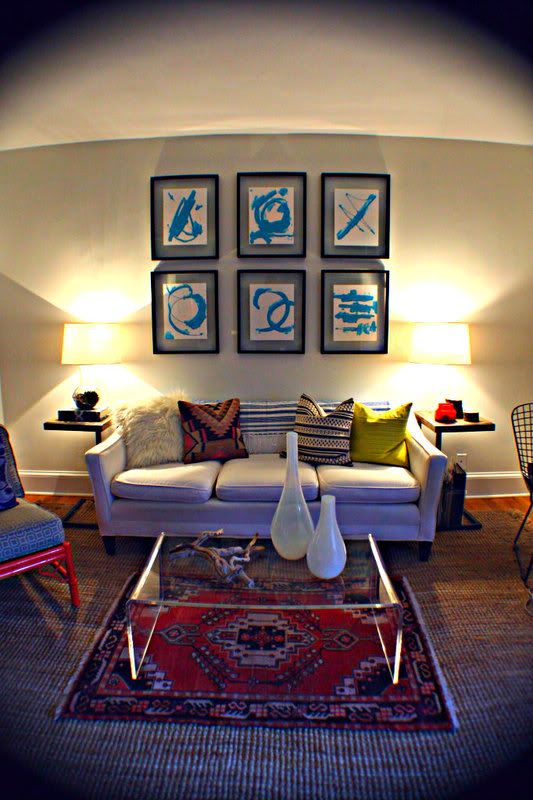 It's a little more colorful and wintery in here now, I feel like.
It'll do for a week or so, then they'll probably move back! I'm going to take really good photos of my house's current state for you guys soon - I realized there are no current ones other than the J
ezebel article
....weird!