This past summer (2012), I painted kitchen cabinets and living room built in's in a large living/dining space, and I have been holding out on showing you guys all my photos, because I was having all those computer/camera issues! I finally figured out how to save edited photos again (shout out to the
Blue Helpdesk
on Howell Mill. A really nice guy helped me out, and didn't even laugh at my dumb questions:) The problem all went back to me downloading "Dropbox", and it re-saved my camera settings automatically. Not good. Anyway, I digress.
Here are some photos of a living room transformation!
Here was what the living room looked like to start with: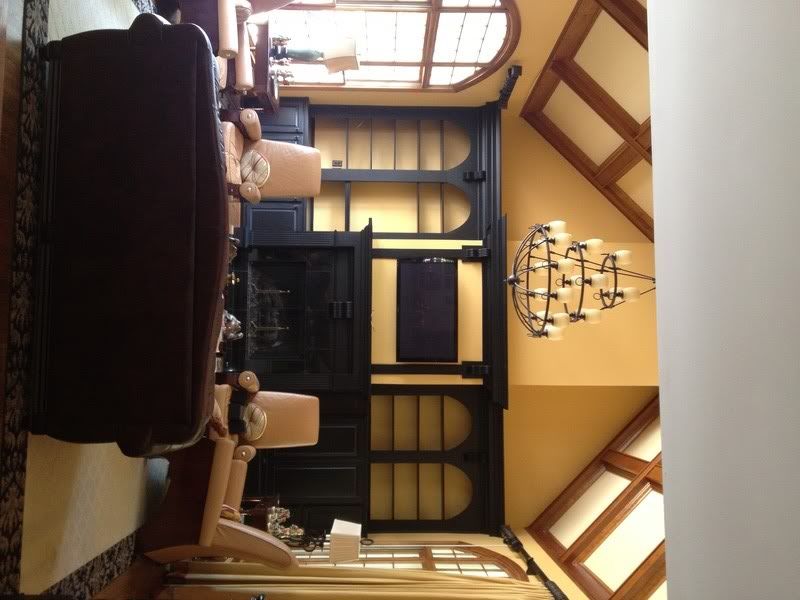 Yellow walls, dark wood ceiling planks, and black cabinetry. And, I don't know if you can tell, but that cabinetry is REALLY tall. Like, the tops of the cabinet doors on the right side start at around 5 feet 8 inches. And, the areas inside the shelves are probably around 8 feet. And do you see all that intense molding? Very beautiful set up, but my client and I thought it would really be more enhanced by a lighter feel. All the black kind of drowns out the beautiful moldings.
So, I came in and painted the shelves a pretty off white and enhanced everything a bit with a coat of very light glaze! Here is the result: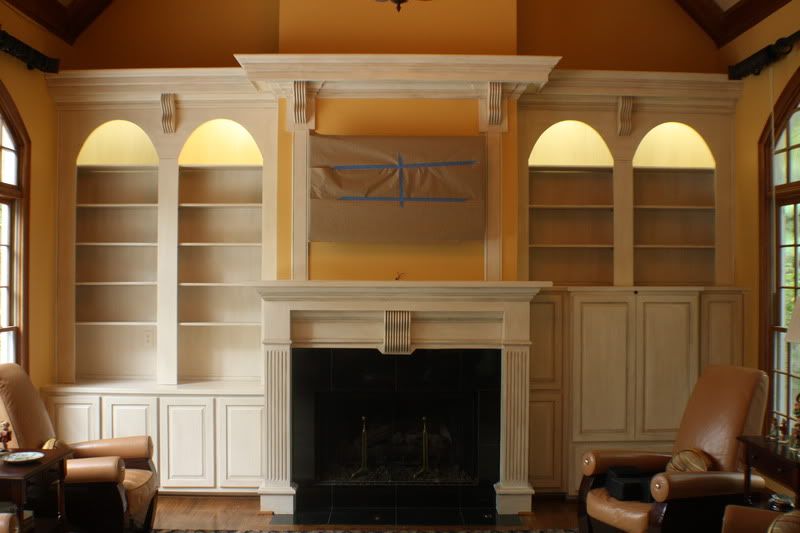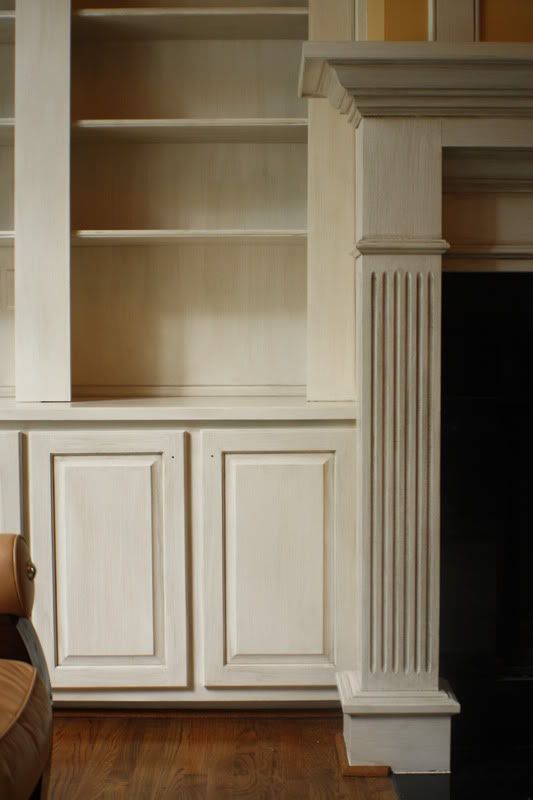 Molding galore!
Now, for the real "afters"... of course, I forgot my nice camera when I went back to paint this furniture piece for my client (the blue piece all the way to the right), but she had had the walls and trim painted, and isn't it a breath of fresh air? So much lighter and airier - I love the new look. Classic and sophisticated. Decor and paint color was by my friend
Heather Roberts.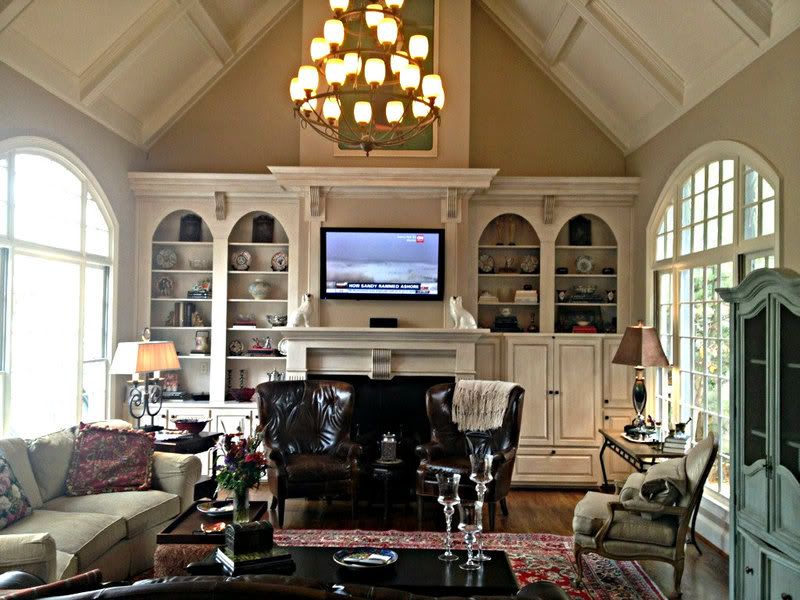 So much nicer, huh? Here is the before again: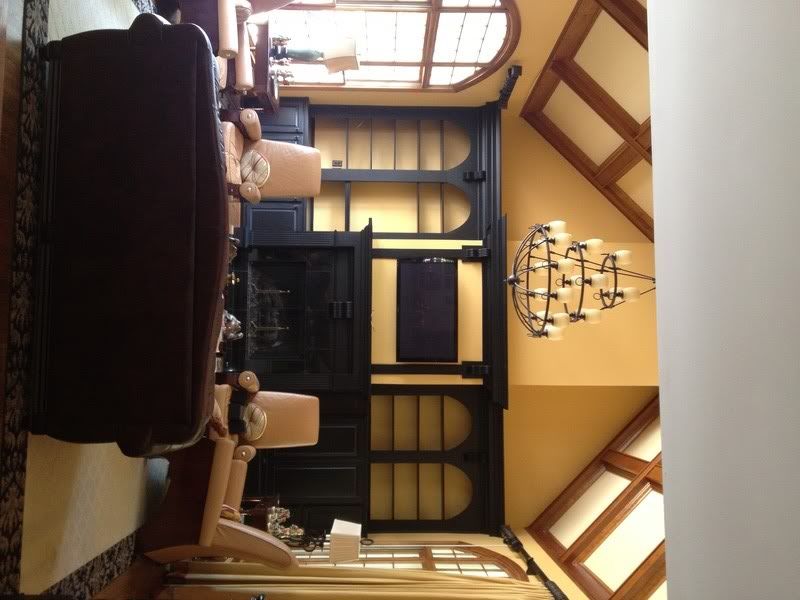 and after: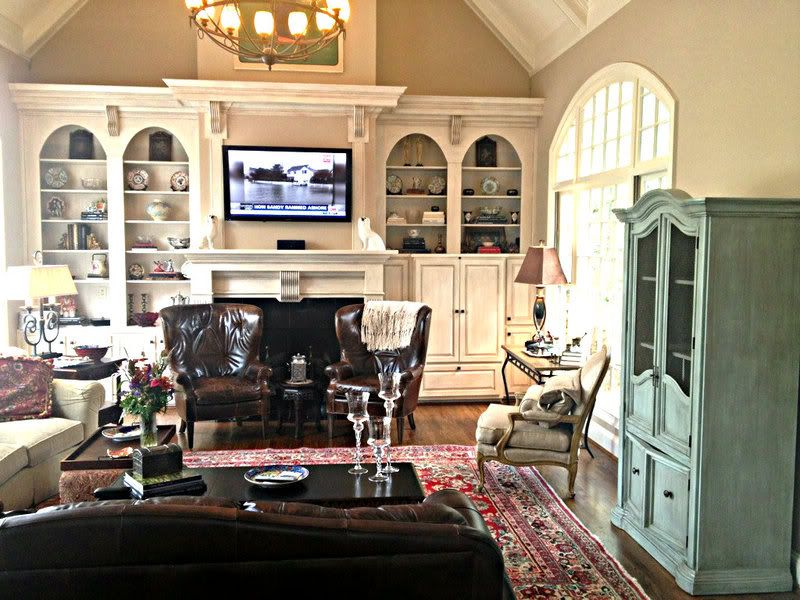 what do you think!?!