Hi everyone!
I hope you all had a great New Years Eve... I am still kind of off work (working a little tomorrow and Monday, then hitting the ground running Tuesday with a big cabinet project), so you get to see more everyday life photos from moi. Hope that's okay?
I'm excited about the new year (though, I kind of feel like January is the most depressing month of the year, no?), and, like I said last January (hah!) I hope to have lots more personal/home/DIY projects for you guys this year. I think with the purchasing of a new home in our future, it'll be a lot more attainable this year than last.
Anyway... here are a few pictures from my phone of our New Year's Eve and day.
We started the night out with cocktails at our house before heading to dinner at
Serpas
. I rearranged the furniture a bit, to make it more comfortable for chatting...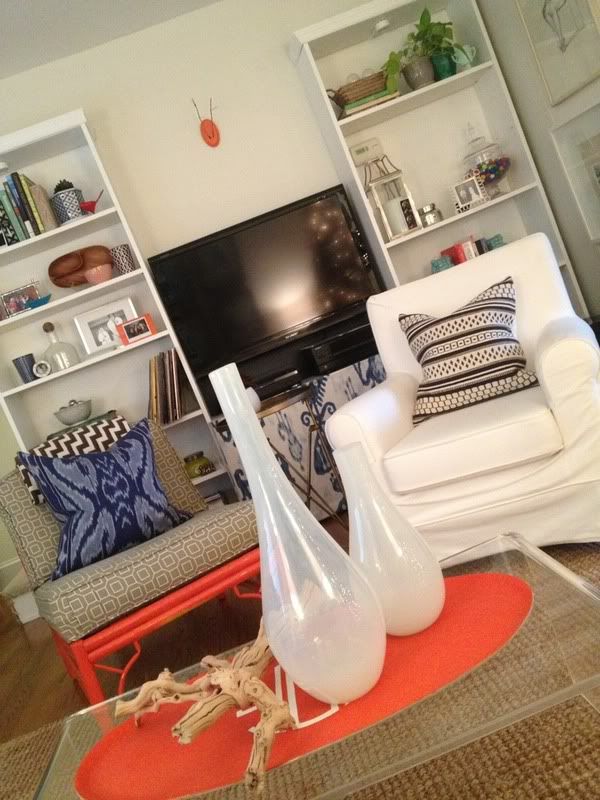 Much better for hanging out. I made a little snack tray, too...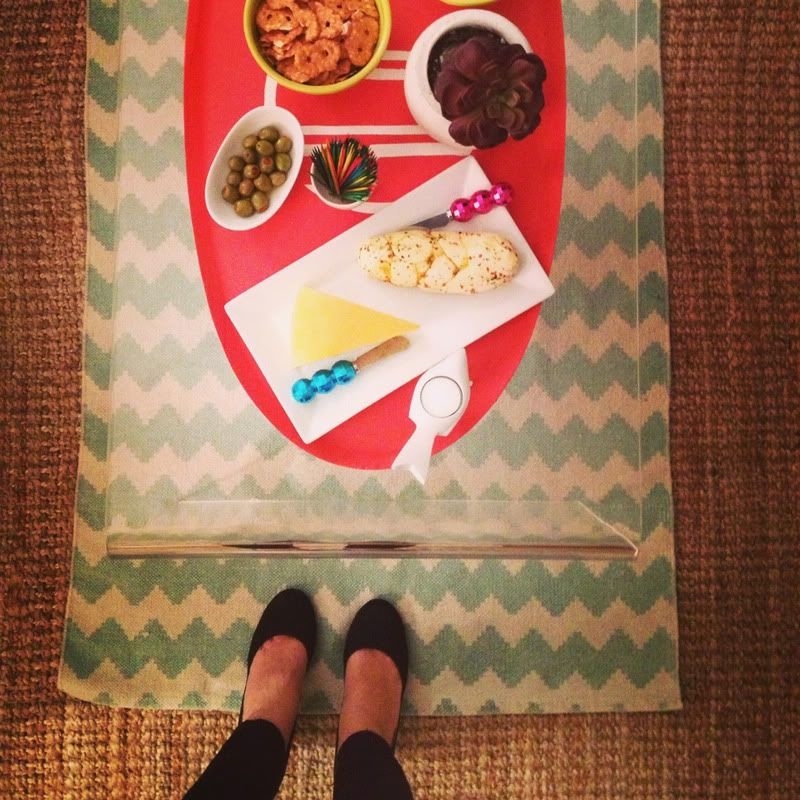 (Mika and myself. He was really excited about having his picture taken... again)
(this is an instagram pic... if you want to follow me, I'm kristenfountaindavis
They had these cute balloons hanging inside:
and outside, I managed to find a kitty cat (hah!)... he was definitely a housecat that was out to play on NYE, because he immediately came running:
we rang the new year in, and the following day went to a friend's for a lunch... I made Jordan's mom's macaroni and cheese and it was muy delicioso... here it is before it went into the oven:
completely unhealthy yet delicious.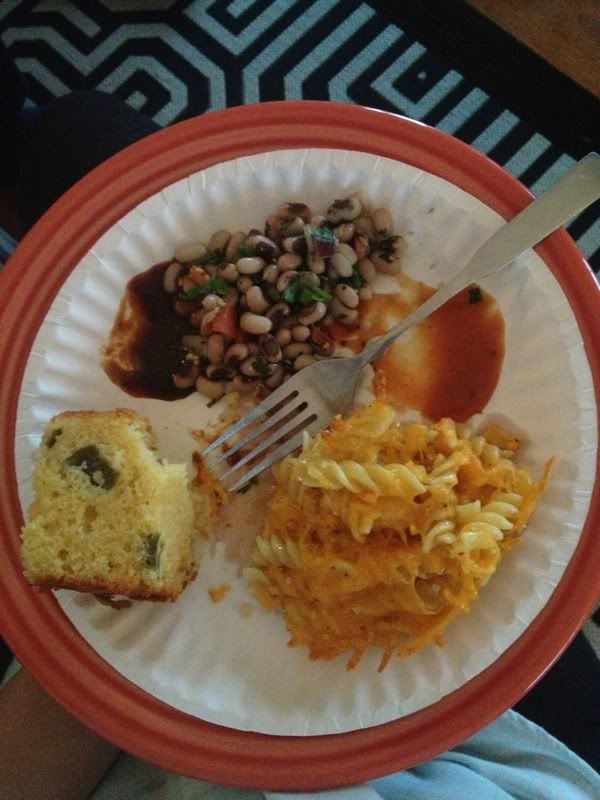 my plate from lunch... I dipped my beans into barbeque sauce from the pork they had, since I don't eat pigs. ;)
here is my friend's cute couch/pillows/art... I want to steal the pillow on the bottom left: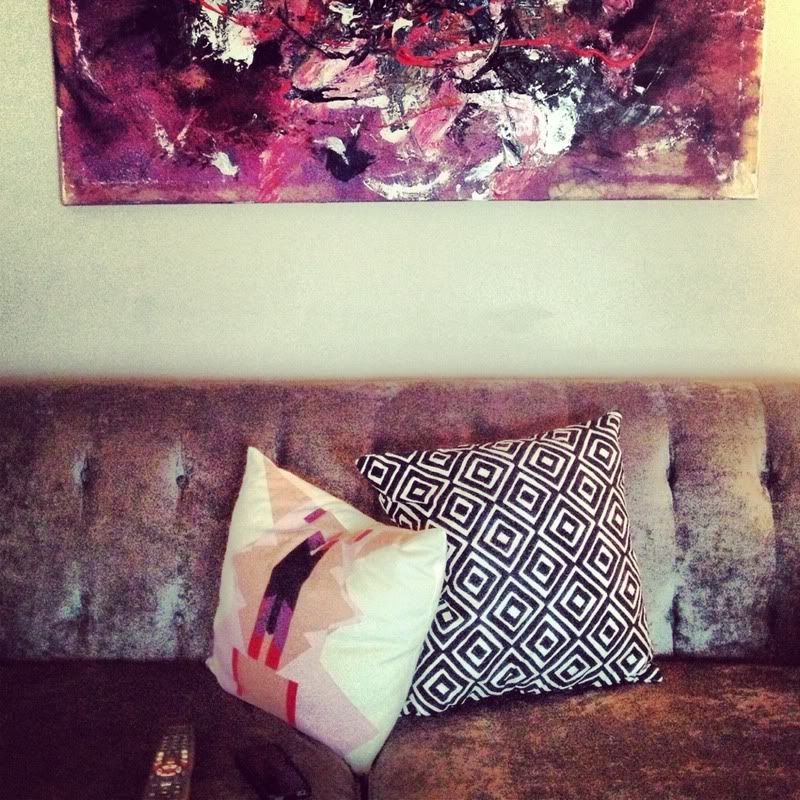 the end.
hope you all had a great new years eve too!