I blogged about this a while back, over at the Mycolor blog, but I wanted to share it here, too. As I do. When I do. What I do. Anyway.
It was a cute/fun project, and I liked the end result. Plus = super-easy. And, you could do it with any colors and any sized canvas. It would make a pretty killer wall mural, as well. Endless possibilities.
(I'm quoting myself, from the Mycolor post. Is that weird? Grammar lines get blurry with the internet.)
I painted my canvas (just a 20″ by 20″ square canvas. I love square canvases!) in MyColor™ inspired by PANTONE®'s "Whitecap Gray". It's a great neutral–I love the raw linen look that it has. Anyway, I brushed the whole thing with two coats of this color, and let it dry."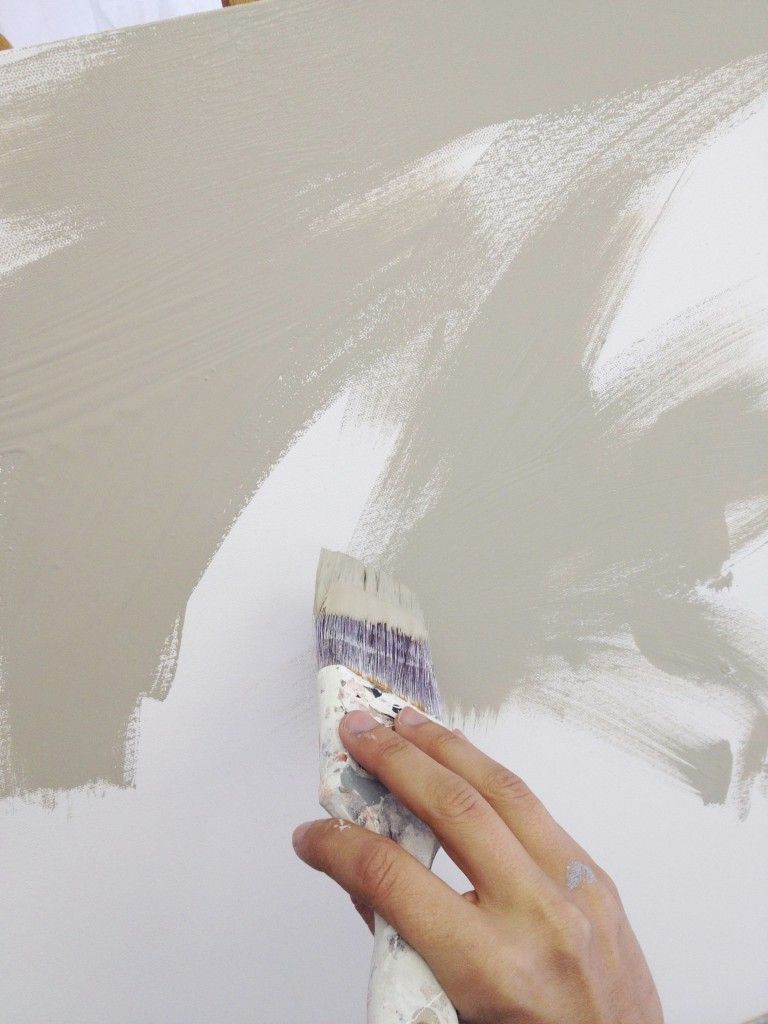 After it was dry, I just brushed in (using MyColor™ inspired by PANTONE®'s "Gardenia") the triangles free-hand, with my brush. It's so simple – you make a line, you make another line, you make another line – BAM! Triangle. And you just let them grow off of each other from there. My lines aren't even perfectly straight, but I think that adds a little bit of a more fun, quirky vibe. I brushed in all of my lines, then I let that dry. I didn't worry about getting them too thick here, because I knew that I'd be going back to do that later when the triangles were filled in with color. I made my own color palette for this (I didn't want to copy the Pinterest picture too directly).
First, I did all the white triangles. I wanted to start with white, because I knew there would be more whites than any other color, and I wanted them to feel balanced. I ended up adding a few more small triangles — I did them just according to what felt right to me. You can be creative with this project, and do what feels right to you, or, you can completely copy my canvas. Whatever makes you happy.
I mixed a few different colors for this project. The fun thing about MyColor™ inspired by PANTONE® paint, is that it's great for big projects, like walls and murals, but it's also really perfect for small arts projects, too. The paint goes on canvases really nicely. I actually used a lot of this paint for THESE CANVASES THAT I PAINTED A FEW MONTHS AGO!
Anyway, I mixed colors that I liked as I went. I used MyColor™ inspired by PANTONE®'s Phantom, straight up, for the black, but for the other colors, I ended up mixing Apricot and Rennaissance Rose together, then lightening them up with Gardenia to get the peachy-pinky-orangey-coraly color, then added a little more Gardenia again, to make the lighter shade of the same color. It's all about experimentation, people! To get the cute mint green, I used Skylight. Skylight is a great bluish-green (I'm all about mint green these days, are you?). Anyway, I created all the triangles, then went back and filled them in, until they were covered. After that I went back over my white lines like I was talking about earlier, and thickened them up. I did this about 3 times, until they were nice and bright!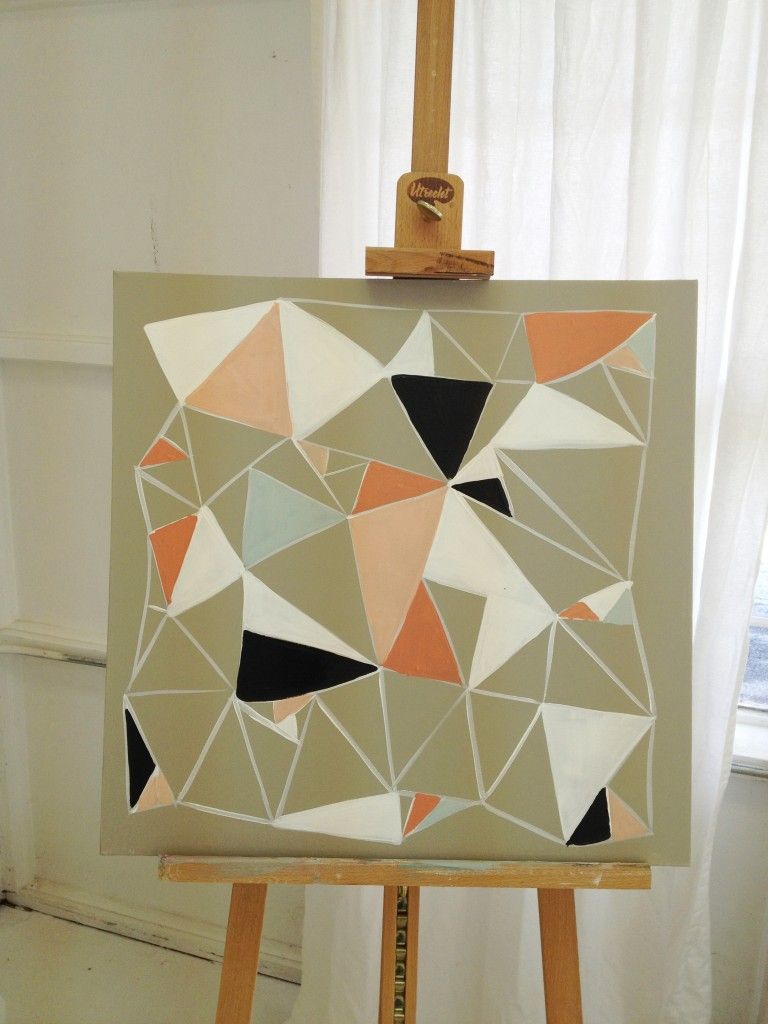 Check it out, in my living room (which we know doesn't look like this anymore, but whatever)