Hi everyone!
We just returned from a trip to Miami, where my husband and my step-brother ran the Miami Half-Marathon. We were there Friday to Monday, so we were able to take in some fun sights and enjoy the warm sun. When we were going to the airport earrrrrly Friday morning, the temperature in Atlanta was around 30 degrees, and when we landed in Miami, it was around 80... a pretty nice break from the cold!
Anyway, I took some photos of great design-y things to remember, and thought I would share them here. Yesterday, we hung out at the
Surfcomber hotel
for a while. This place had great vibes, with lots of color and mid-century modern furniture. I really loved it!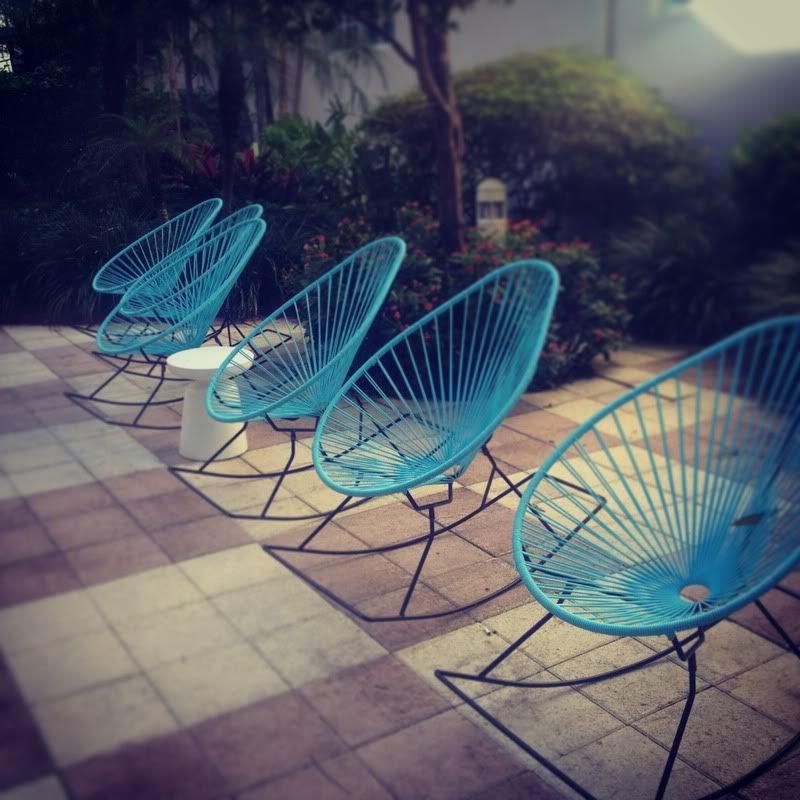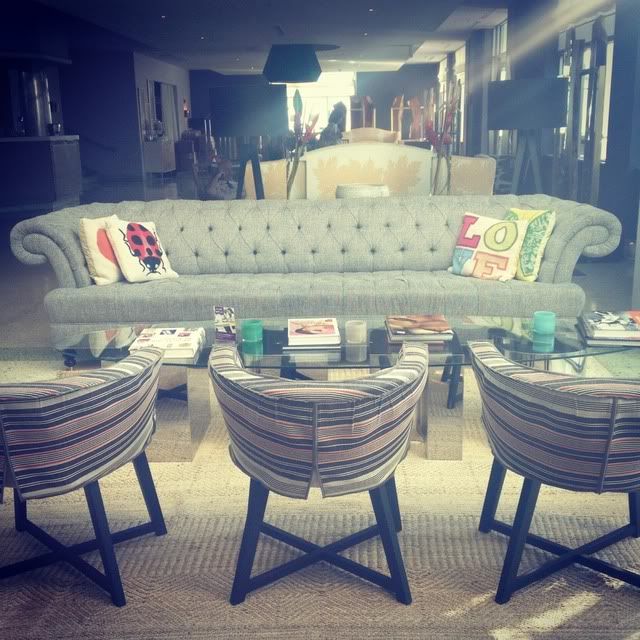 This was the lobby...
This was also in the lobby - I loved it!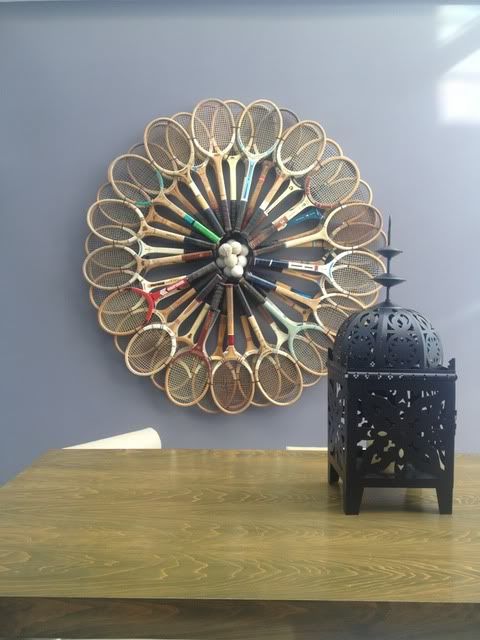 another lobby sitting area: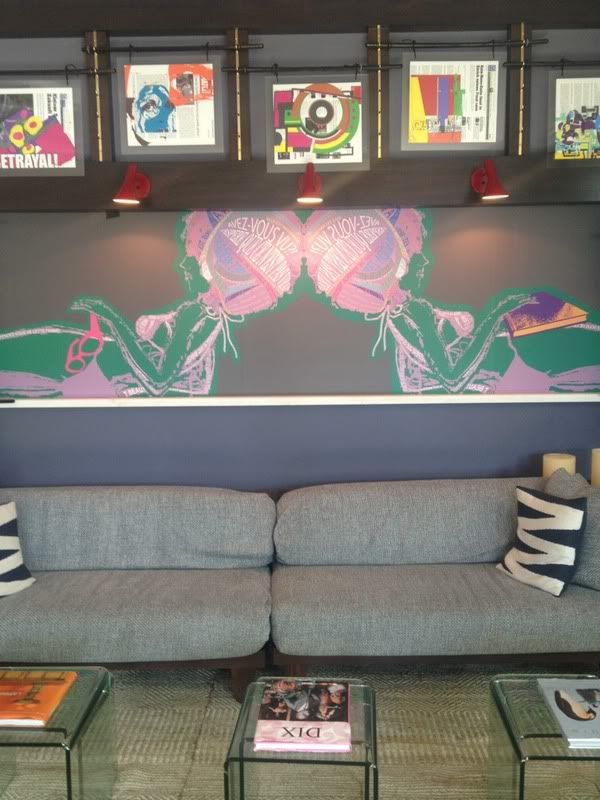 The other night, we hung out at a really cool private party at another awesome hotel. I can't remember the name of it, though! I did manage to snap one photo: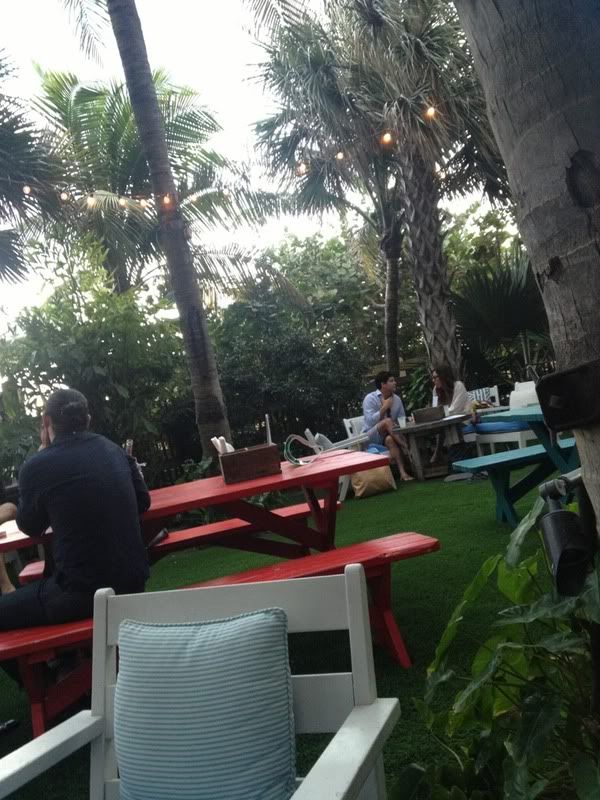 Love the astroturf. There was a bocce ball tournament going on, and we sat around chatting on some colorfully painted adirondack chairs with cute pinstripe pillows on them. Lots of decor inspiration here.
I also snapped a photo in the bathroom, after we learned you're really not supposed to take photos at this hotel, since lots of members are celebrities. Oops.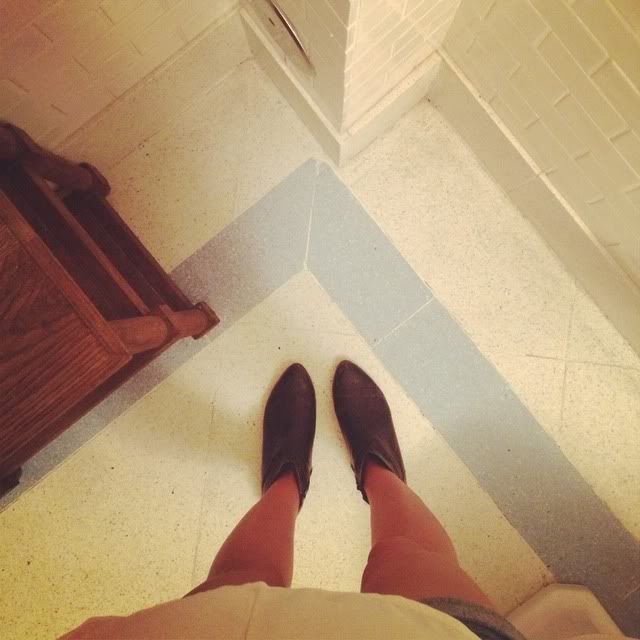 it was a cool bathroom -- all white, subway tile, cararra marble, industrial details with pretty carved wood tables. Pretty much everything there was a feast for my little eyes.
We also checked out the Sagamore and the Delano hotels -- both very beautiful, and very, VERY well decorated, but we were promptly kicked out of both of the pool areas (we were only walking around, not sitting or hanging out!) for not being guests. Kind of depressing. Have any of you guys had this happen? it's sad. haha.
This is a photo I took while walking around South Beach a few days ago: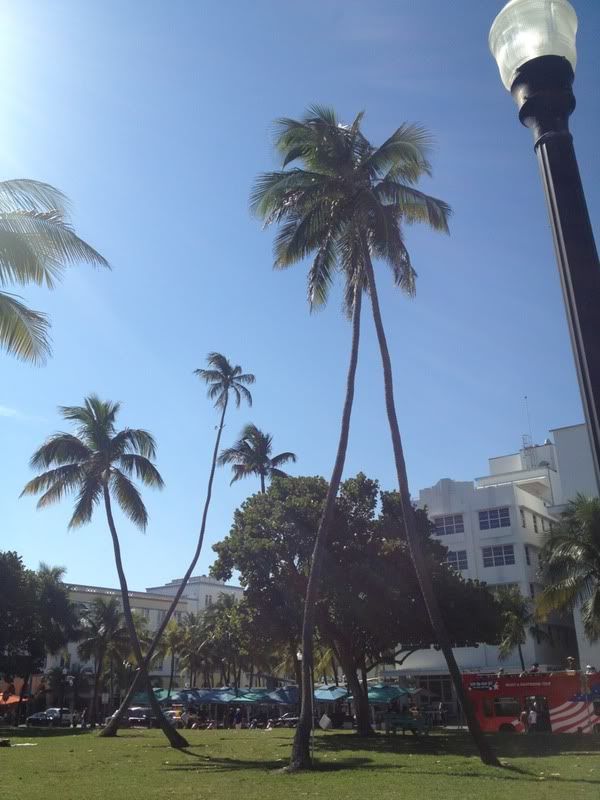 back at our own little hotel (the
Albion hotel
, which I stayed at before - it's a well-priced hotel, and in a great location for walking around), I sat in a big basket chair:
:)
One night, we ate at a delicious Peruvian restaurant called
Ceviche 105
. Our friend (who is a local) took us there, and it was amazing. All raw fish, prepared differently. It was SO, so good:
our leftovers: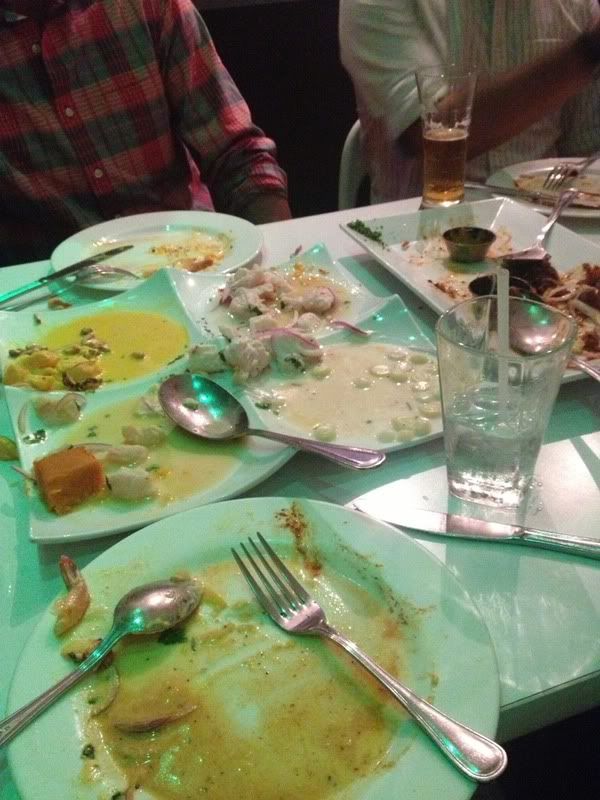 family style.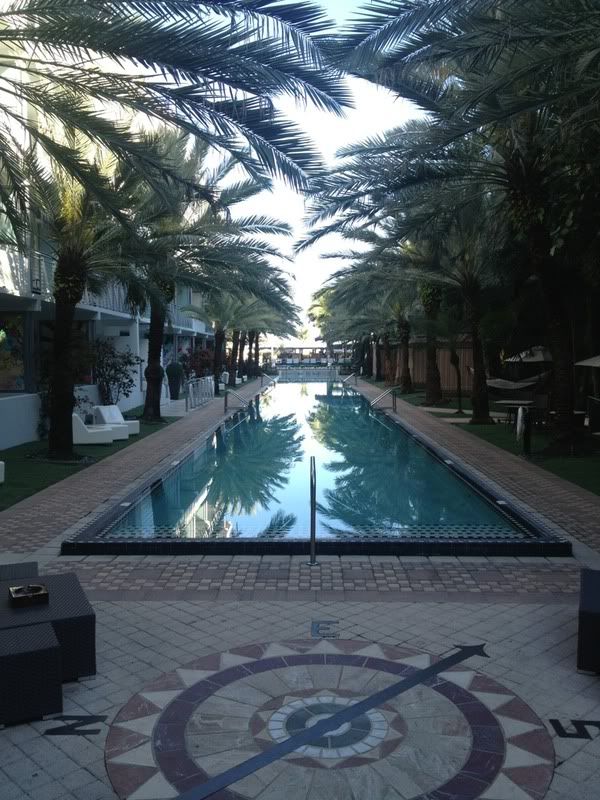 (this is another hotel that we hung out at,
the National
, which was laid back, (aka, we were able to eat lunch and hang out here without being kicked out) and well designed.
it was a great trip. I'm really happy to be back in Atlanta, though, and ready to work hard the rest of the week. talk to you guys soon!