happy Monday, folks. I know, Mondays are kind of awful but... oh well.
I'm headed out the door soon, but wanted to share a few things with you. First, this guy and a bunch of his friends are living near my jobsite right now, and they make me really happy. How cute!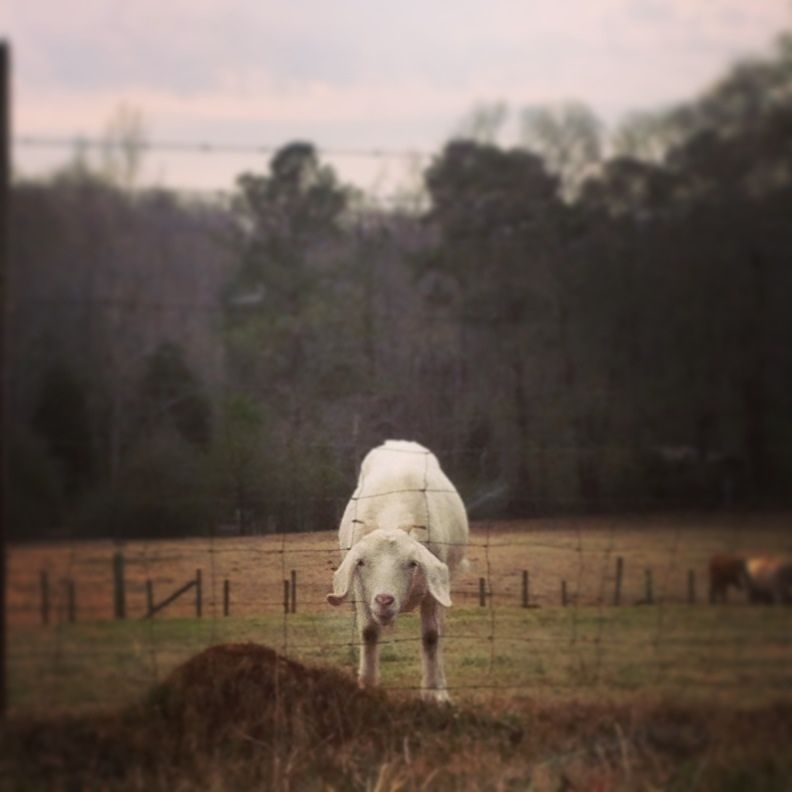 I slowly drive by the field they are in every day, and stare at them.
Also, this is part of what I'm working on right now. A super distressed and going-to-be antiqued kitchen island in green. I love doing unique things, and when clients decide to go a little bolder than the norm!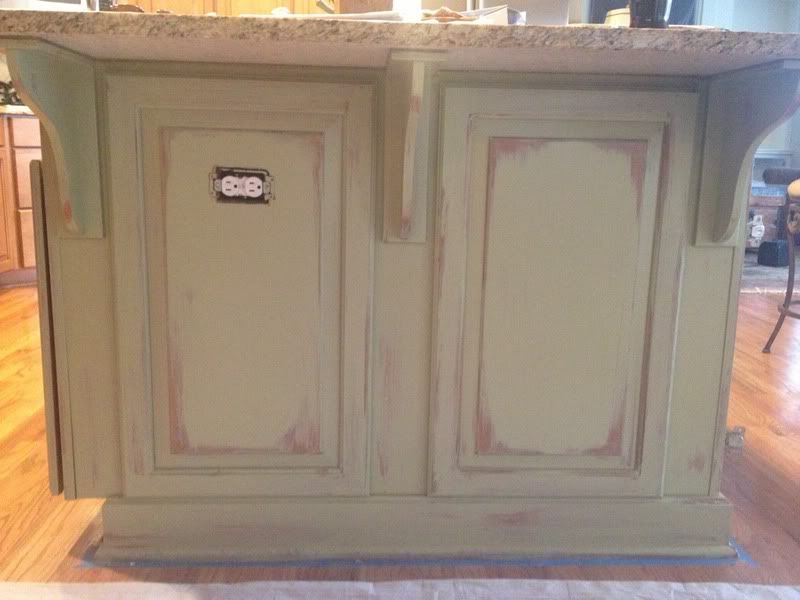 This is a mural I photographed Friday night at Matador Cantina in Glenwood Park. I love this mural! Any of you Atlantans seen it in person? It's awesome.
I posted this photo on Instagram the other day. I really love my new Jonathan Adler "specs" glasses case my dad gave me for Christmas... and all my glasses are from Warby Parker. I feel like I might be in the market for a new pair, too. I already have three pairs, but I'm kind of wanting something new?
and, of course I couldn't do a personal photos update without a picture of Mika. Here he is doing tricks to get some turkey.. hah! I mainly like how his non-tail kind of fluffs out at the bottom like a skirt.
last, I wanted to show a photo of this cute artwork that my friend made me for my kitchen. It makes me happy every day!