Recently, I was thinking about all the thrift store, junk store, side-of-the-road-pick-up art that I have accumulated. I love each and every piece, and have found some funny and wonderful items over the years. Maybe when we have a house I'll do a big grouping of everything? I'm not sure, but I know one thing - it's unique and I plan to hold onto all of it for forever (and add on to my collection).
I have this piece that is in the left shelf at the top. It's someone's rendering of a still life, in oil, but unfinished. It looks very old, as the canvas is beaten up and threadbare at the sides, but I love it that way, and I always have left it unframed.
The green is amazing, huh?
This "Girl with A Horse" print is another good find. It's hard to see in this picture, but it's a cool one: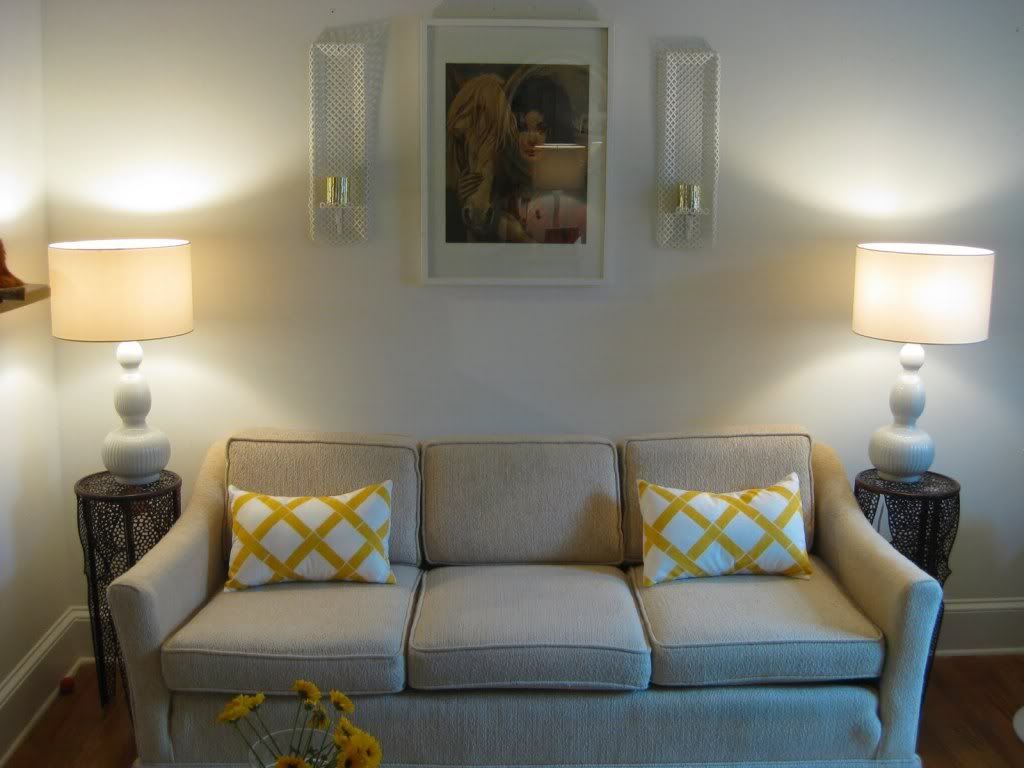 (this is from when we FIRST moved in the condo! Before my sofa was reupholstered)
These cat and dog painting prints are maybe my favorites: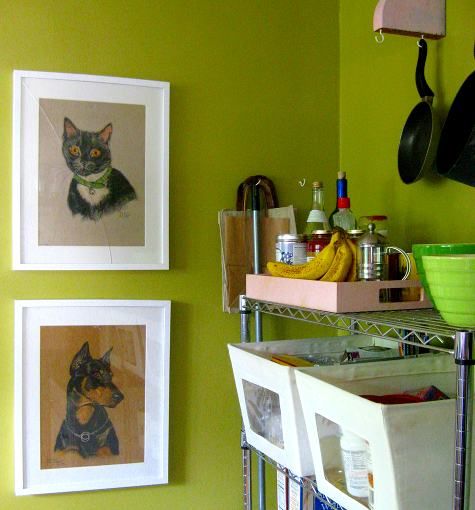 The dog one currently stares at you in the bathroom, next to the toilet at the studio. :)
OK... that's all for now. So much fun collecting weird and wonderful things.