Happy Monday, everyone... hopefully everyone is in full on holiday mode, like moi. I am working today, but I will be done with work by Wednesday, and then after that is wedding/Christmas celebration time! Woo!
I finished this nursery project a few weeks ago, and I had to share it with you guys, even though it is still in the beginning stages (actually, my work was the first "nursery" thing to be done in here - they still have to get the bed, chair, etc, etc). My client envisioned a pretty "night time" scene for her future daughter's nursery, with a moon, stars, an owl, and trees similar to the trees I painted for this teenage girl's bedroom. I used a custom blended metallic paint on top of her dark mauvey-gray paint. (unsure of the name of the gray, sorry!)
I placed the trees/stars/etc in specific places, based on what would look best in the large room, and based on where other furniture items will go. A perk of having custom mural work done in your home!
it was hard to capture the metallic paint on camera, especially in front of the window like this, so this photo illustrates the trees and the placement, but you can't really that it's metallic! I just wanted to capture the artwork.
Here you can see the way it looked in "real" life: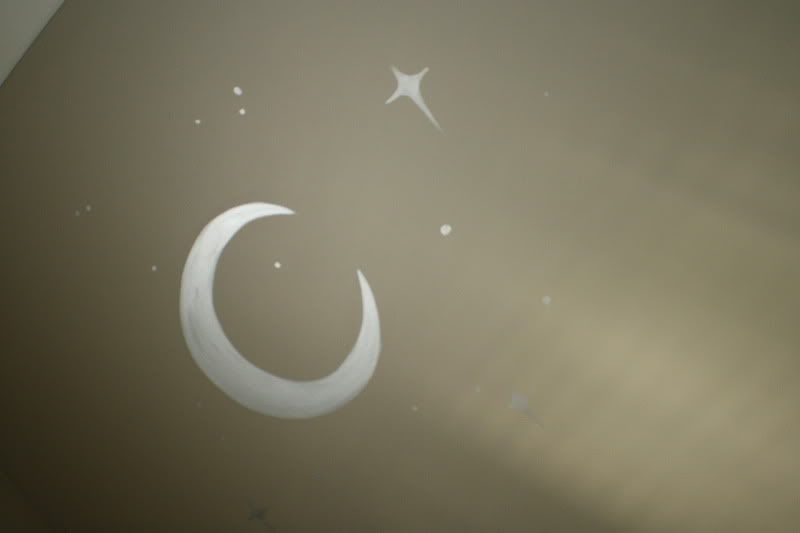 I painted this crescent moon on one of the arched walls :)
I believe the chair will go below this...
here, the silvery metallic glow is better-illustrated.
I added a few leaves to the trees to make them less "creepy" :) sometimes birch trees can feel a little too "cold."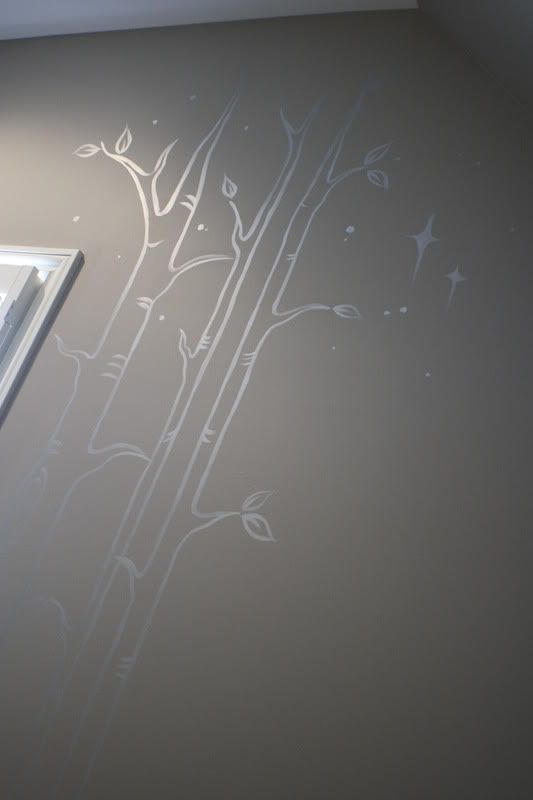 I also painted a sweet owl (my favorite part!) perching in one of the trees:
here is another little "wooded" section of the room: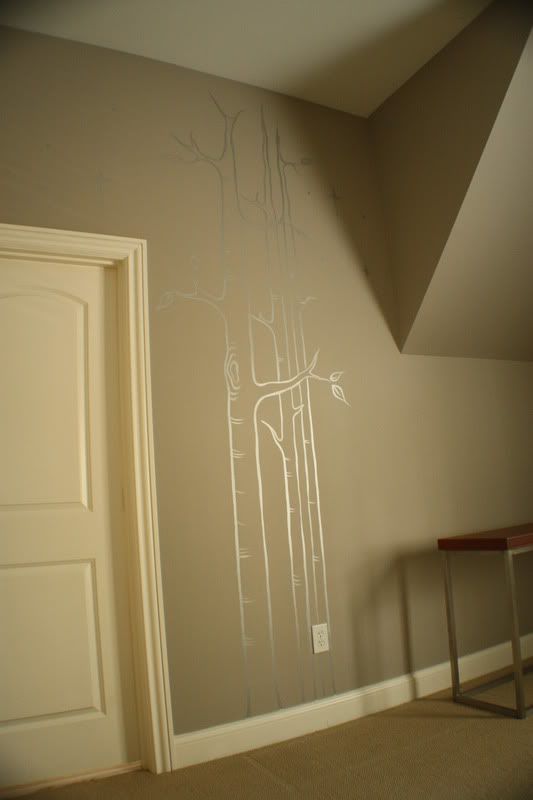 a little stardust over the lightswitch: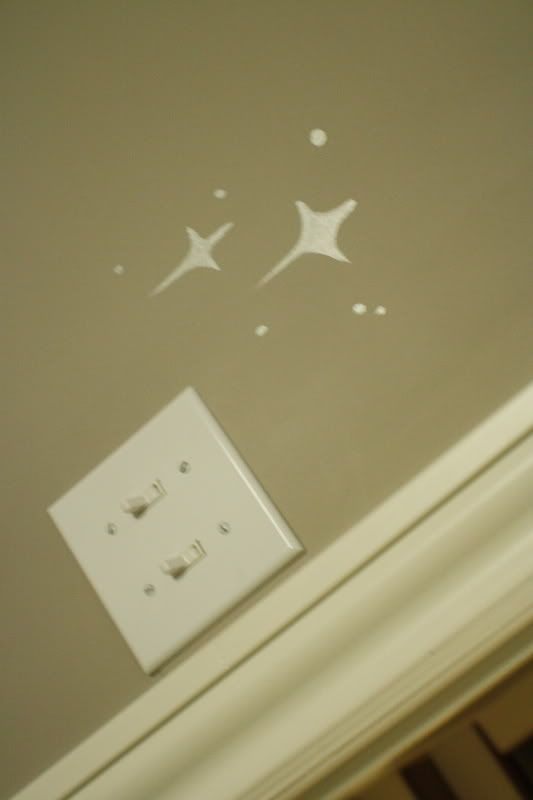 My client also asked me to include their sweet pup in the room/mural... :) I did a simple line painting of her: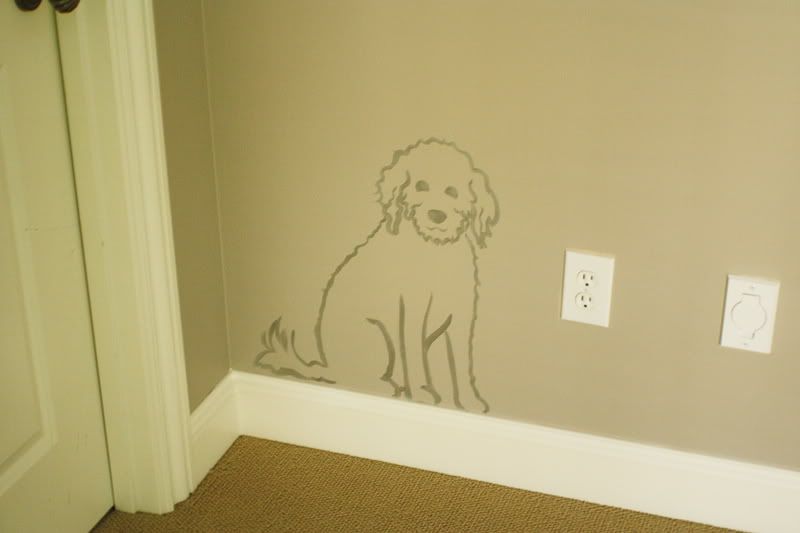 After I finished, my client sent me this super-sweet email, which made me feel soooo great!
"

I just wanted to reach out and say thank you for your work in our nursery! Brian and I absolutely love it...its glowing, beautiful, fun, but not over the top...just what I wanted!"