I wanted to share with you guys a nursery that a designer did, and I did a painting to go in the nursery.
Here is my painting, over the crib!
And check out the beautiful nursery, created by designer Lauren Leitner (based out of Florida).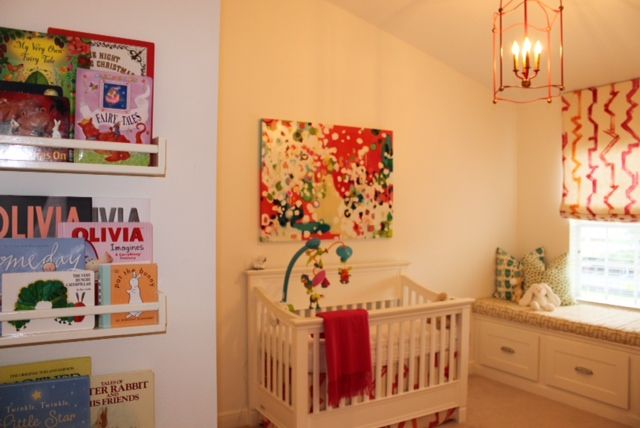 I LOVE the white nursery with lots of pops of color....a style I like to use in my own home.