Hi! How was your Christmas? Our's was great. As usual, it was super-super busy, and now we have a little downtime (well, kind of. We are still celebrating Christmas with various family members, actually, but things have slowed a little.)
We got to spend Christmas day at Jordan's mom and stepdad's house, where I took this picture of her cute little plant in her windowsill. :)
Mika had a pretty great Christmas, with lots of gifts, haha. We gave him this funny little game (I know. I got sucked in by Target's pet gift section - I had to like, teach him how to play the game. You put treats in each little hole, and they are supposed to knock the balls off to get the treats out. I accidentally left the treat bag out when we went out of town for a couple of days, and when I came back, someone had chewed through the bag to eat most of the treats. I didn't know he had it in him to be such a sneaky little rodent! I thought it was funny.)
Anyway, he also got gifts from his cat-cousins: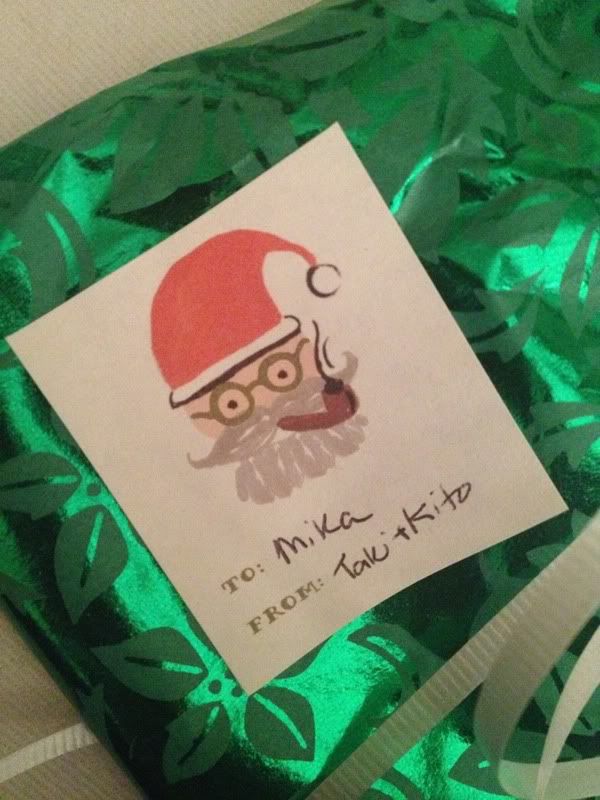 hehe
we also went to my nana's, where I took this photo of her pretty tree:
she's a creative lady - look at her pretty packages all wrapped up with beautiful bows and accoutrements at the bottom.
Just thought Id share a little of my holiday. I also wanted to let you know that I blogged (two times - last week, and this week) at the
Mycolor blog
, so please check it out!
have a great weekend!