hi!
I'm in the middle of a huge kitchen cabinet project, hence the lack of blogging. But, I didn't want to be completely lame, and have nothing for you guys three days in a row, so I thought I would dump some photos from my phone here... Most are from my
instagram account

(you can follow me at kristenfountaindavis
)
A little of what I've been up to...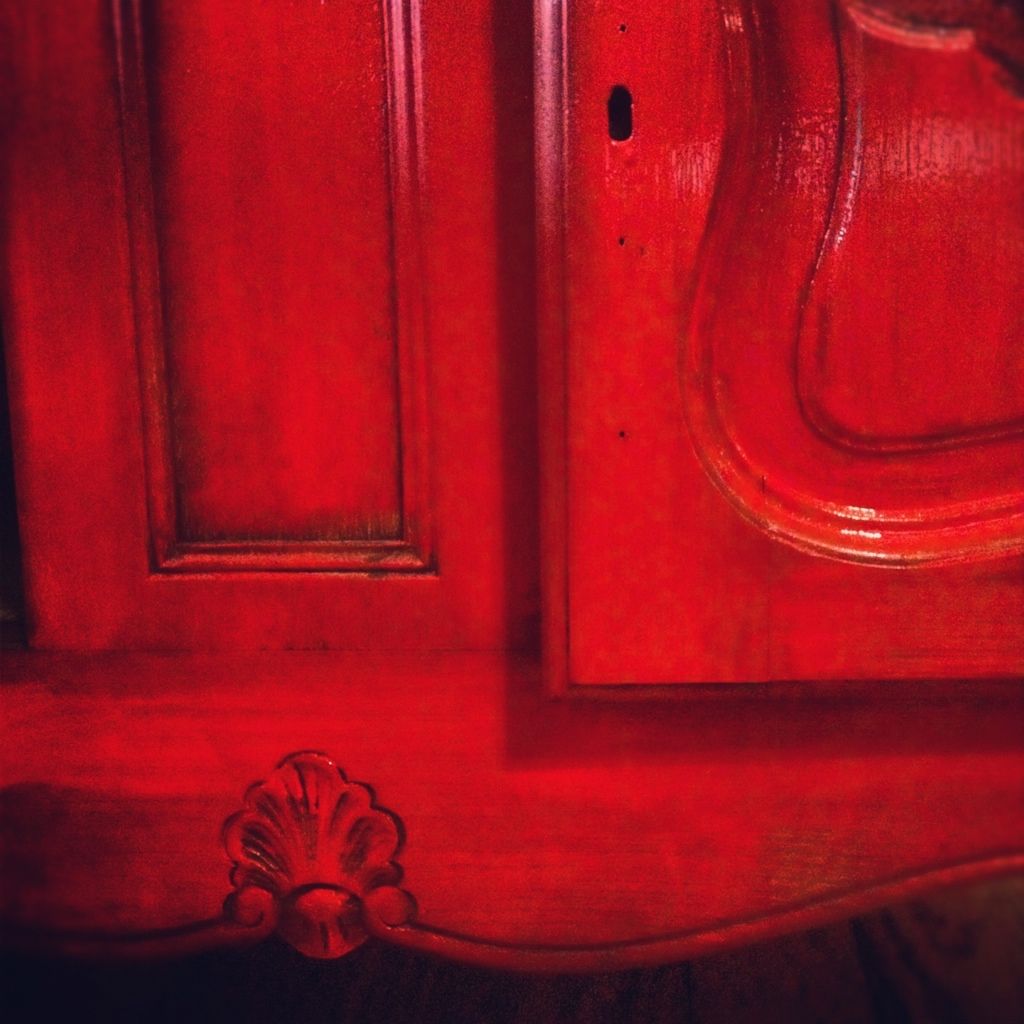 A few weeks ago, I painted a sideboard/china cabinet, and it went from boring wood to a bright, fun red. I didn't take proper "after" photos of it, since it was in pieces and disassembled when I was finished, but I think the end result was pretty fun. here is a snapshot of a part of fit!
next up, is this photo of Mika checking out his editorial debut in our feature in Jezebel magazine.. I think he was happy with his look:
(ps anybody local able to pick up a copy? if so, did you see my casa?!!)
I recently cleaned out my brushes at the studio, so I took it upon myself to take this photo of the ones that didn't get discarded: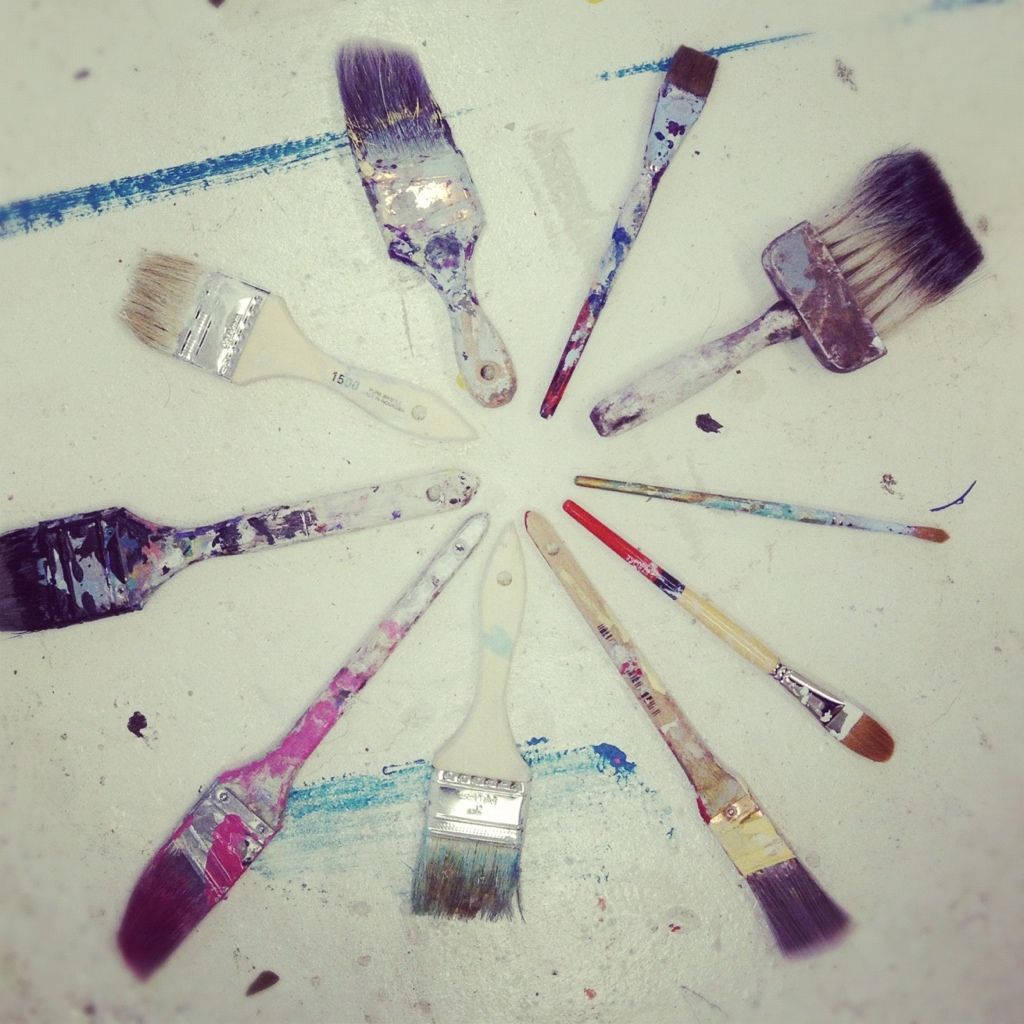 pinwheel o' brushes.
your's truly in crazy leggings (and hot pink socks):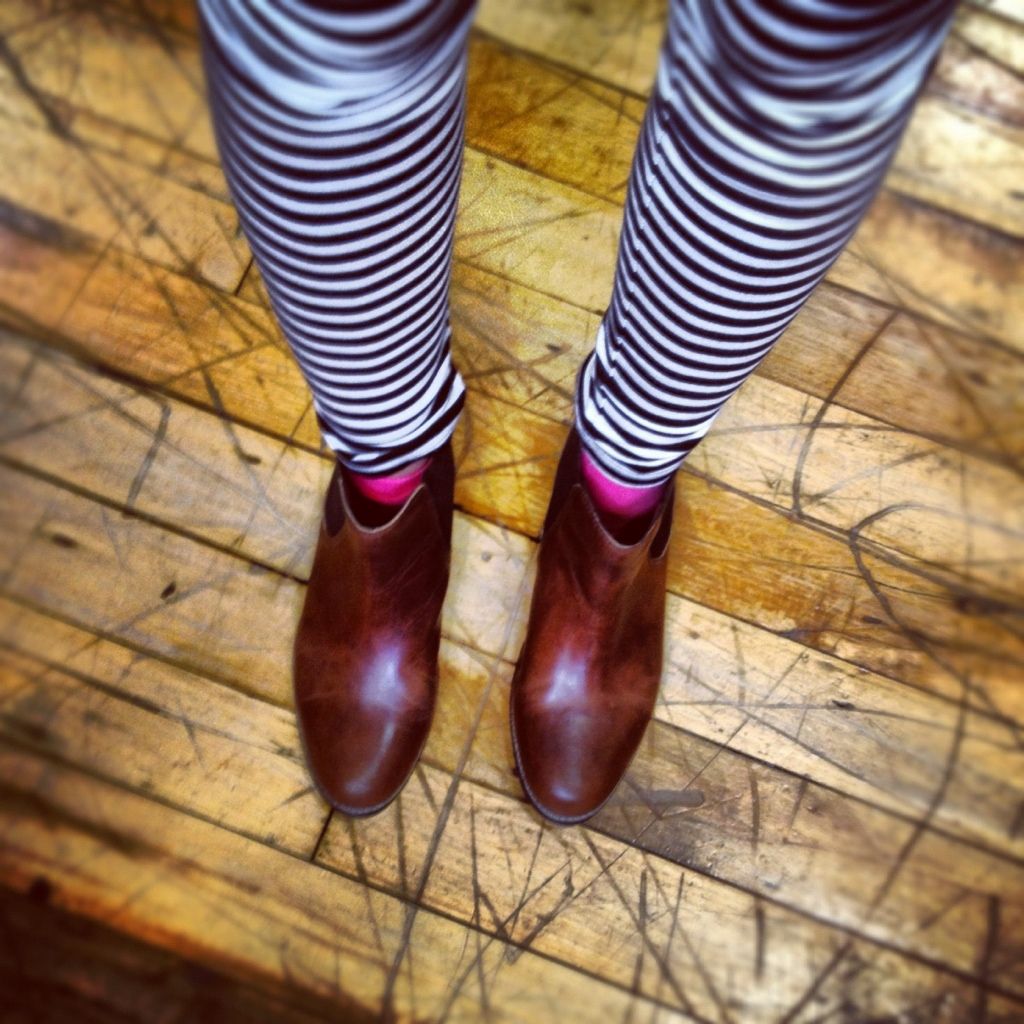 here is a sneak peek of a nursery project I finished this past weekend...
I will post "proper" photos of it when I get some energy! :) It's a good one!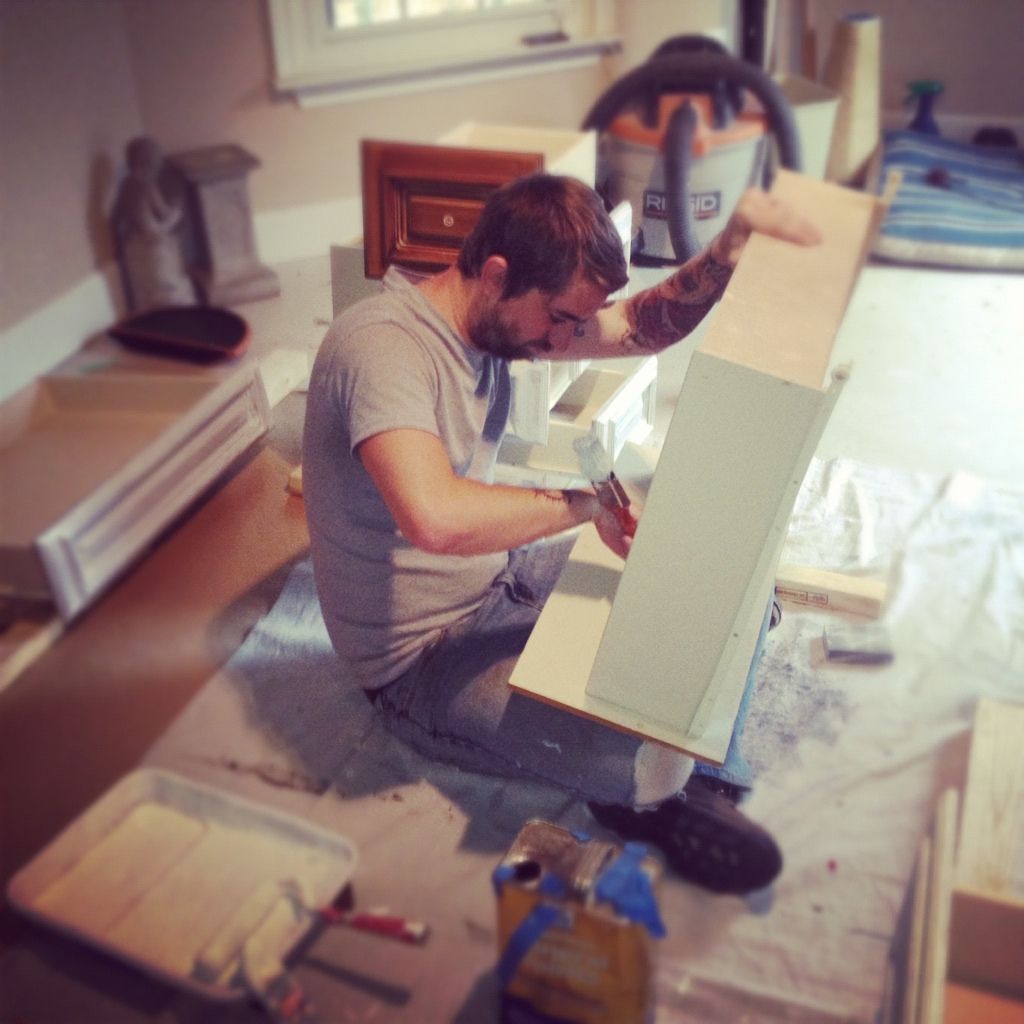 and here is my friend and helper, Shane, priming some kitchen drawers for me. He and his business partner, Elliot, are the duo behind
Blackbird Management.
If you have any work to be done in the home (repairs, painting, renos, they do it all! And they are super nice. :), and are near Atlanta, give them a shout! The kitchen that I am currently working on has 25 drawers and 38 doors, so I called in for backup! Good news is it's almost done, and I can't wait to show you guys the "after" photos!