Monday, I finished a job for a client I've painted for before.. I took this picture of the room I painted, looking into another room I painted (fun):
I was painting the same stencil I did for this room a while back: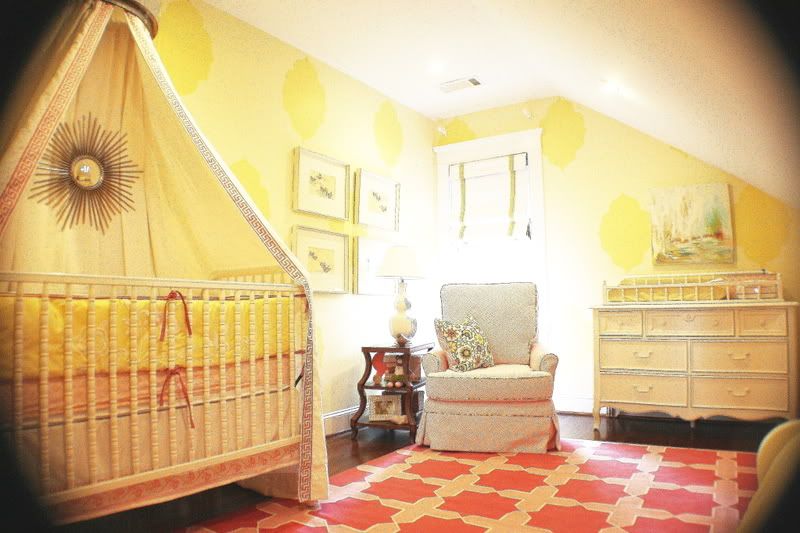 My client has a REALLY cool loft, that is on the 15th floor of a high rise in downtown Atlanta.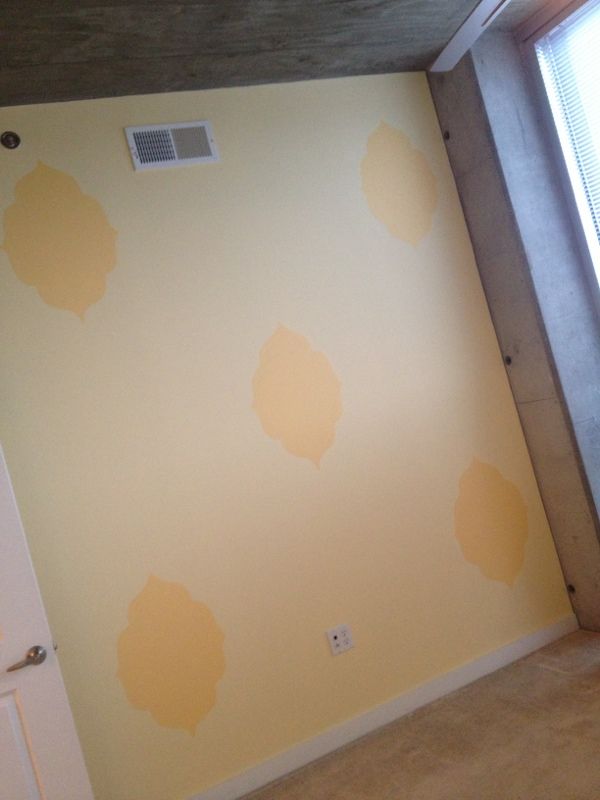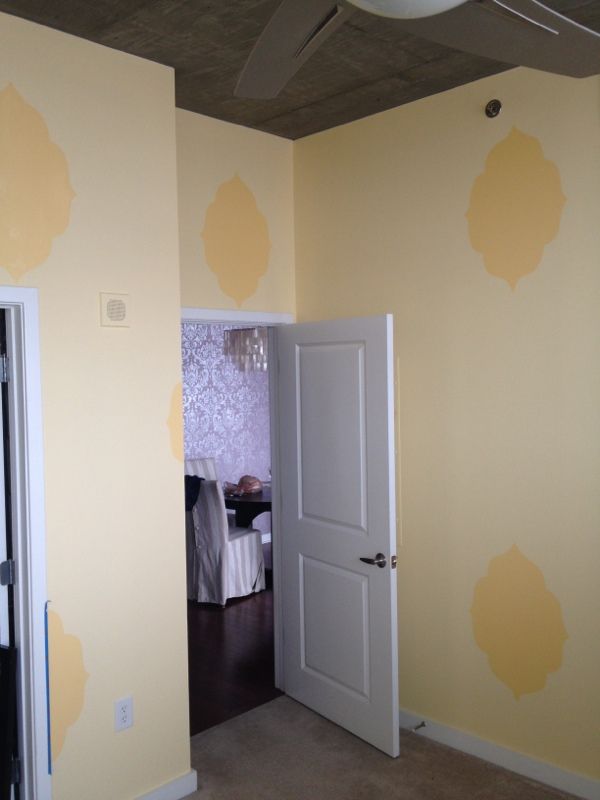 (my client is having a baby girl next year, so they are making this room the nursery)
As for the the stencil, this is how I do it:
I hand-paint it. this stencil is for
sale in my etsy shop
, but I don't paint it on like a stencil, personally.
And in other news, I finally got a hard copy of the article that my house was in in the November issue of
Jezebel magazine
! If you are in Atlanta, check it out! :)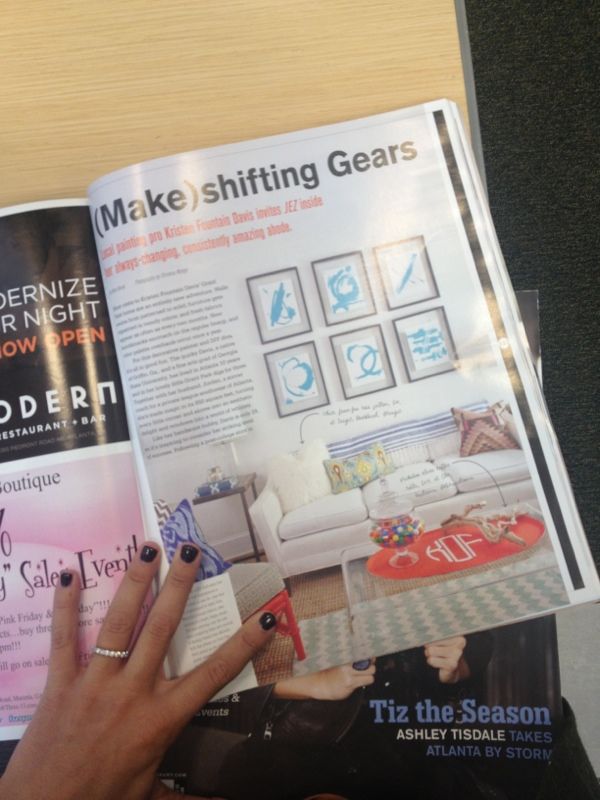 so exciting to see my house in a magazine. Kind of surreal!