I wanted to share this modern nursery with you guys that I completed for a favorite client of mine recently. She has done SUCH a cute job of decorating her baby-to-be's nursery, and I was so excited to snap pictures of it for you guys! Unfortunately, I think I used the wrong white balance for the photos, but at least you can get an idea of the nursery. I really love it!
I painted the two birch trees on either side of the tree. I know it's hard to see in the photos - it's more visible in 'real life.' The color is a creamy white, so it's not too high-contrast with the walls.
Don't you love her curtains? I also adore all the animal touches she's added...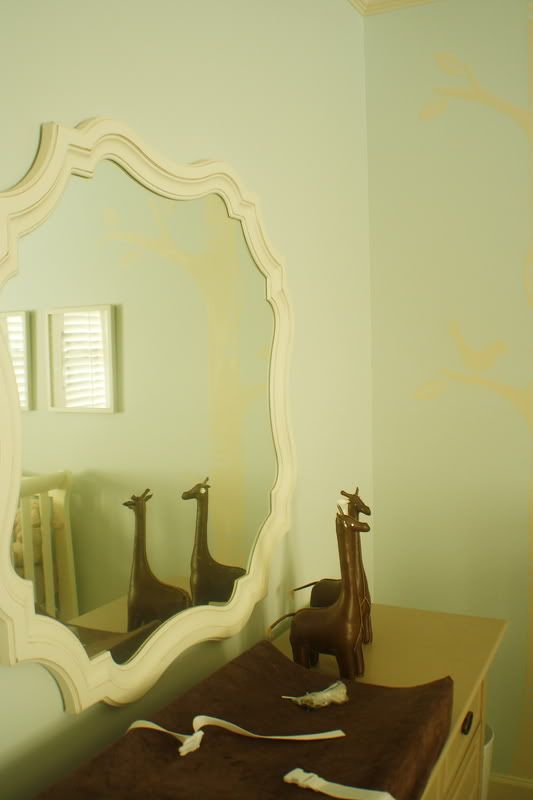 Those giraffe bookends are awesome, huh? They are from
b. braithwaite
here in Atlanta.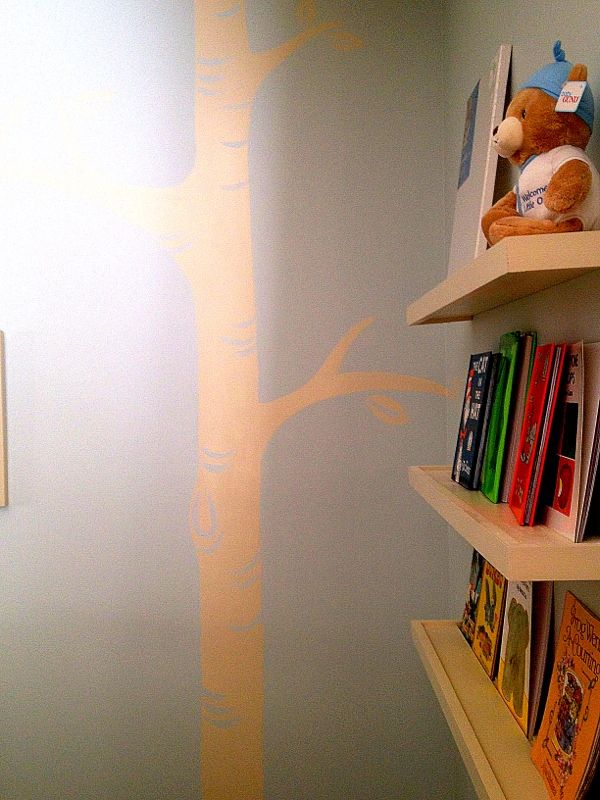 I also really love this giant "M"... such a fun graphic touch for the room, and also a great playful but masculine addition for a little boy's room.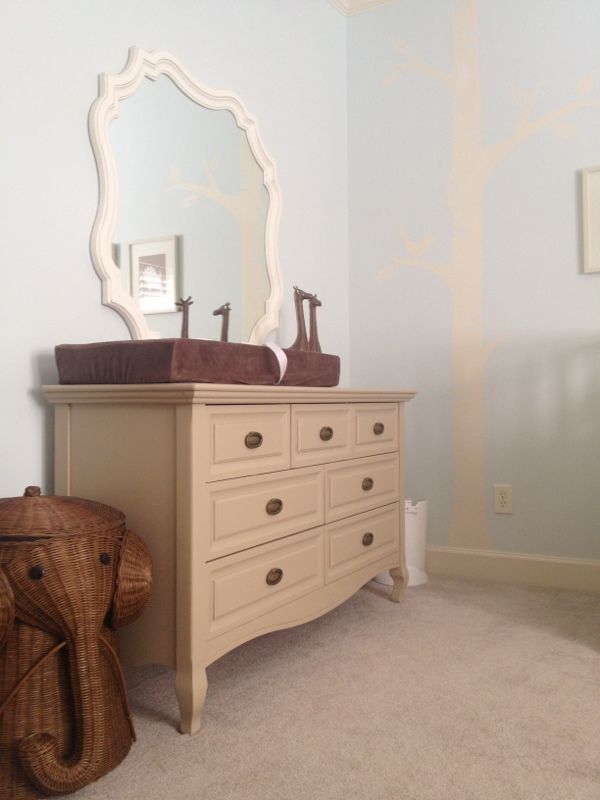 love that elephant hamper!
More of the tree: