Hey guys...
Last week, I completed two murals for a new restaurant that will be opening here in Decatur, called
MAR
. Mar is cited as being "coastal Mexican food, with a tequila tasting room"... sounds delicious to me (Mexican is my favorite type of food. If I had to only eat Mexican food for the rest of my life, I'm pretty sure that'd be fine with me. And, MAR is coastal Mexican, so there is a lot of fish on the menu, and I don't eat any meat except fish, so it's perfect there, for me, too! Can't wait to try it out when it opens in a few weeks)
Anyway, I was in charge of two murals, one on the side of the big white building, and one on the front. Here is a picture that the owner snapped while I was positioning the projector for tracing the logo: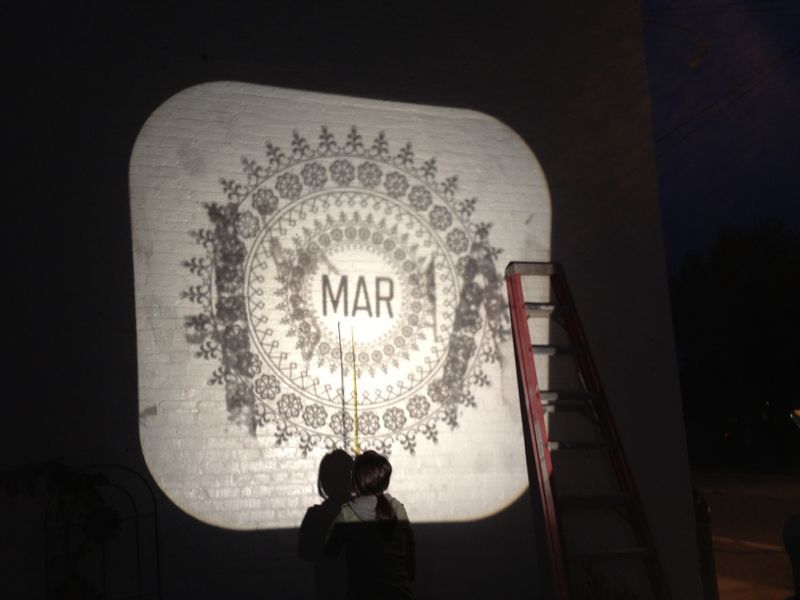 As you can see, it was pretty high up (I was standing on a flower bed that is about one foot off the ground here). I traced the image in the evening, then painted it during the day. One of the days that I worked was really cold and rainy out - not ideal! :)
Getting started the next day:
in the works: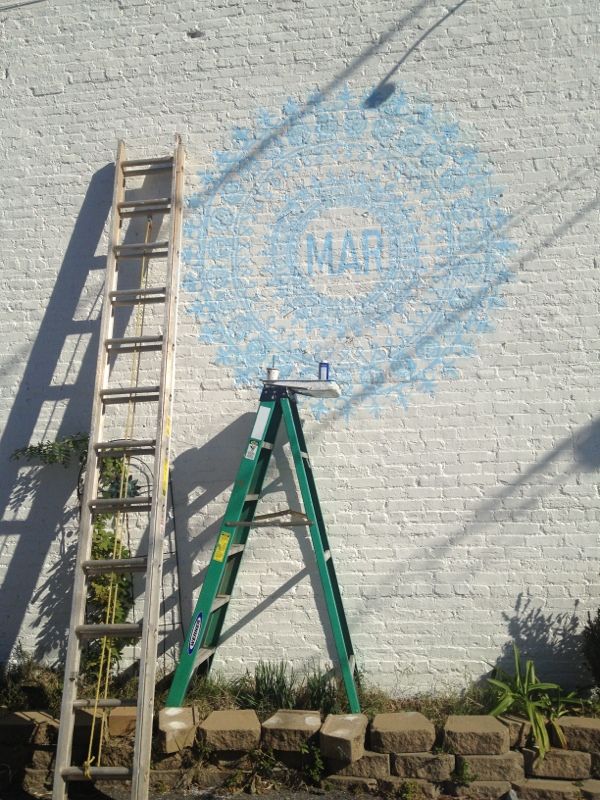 done: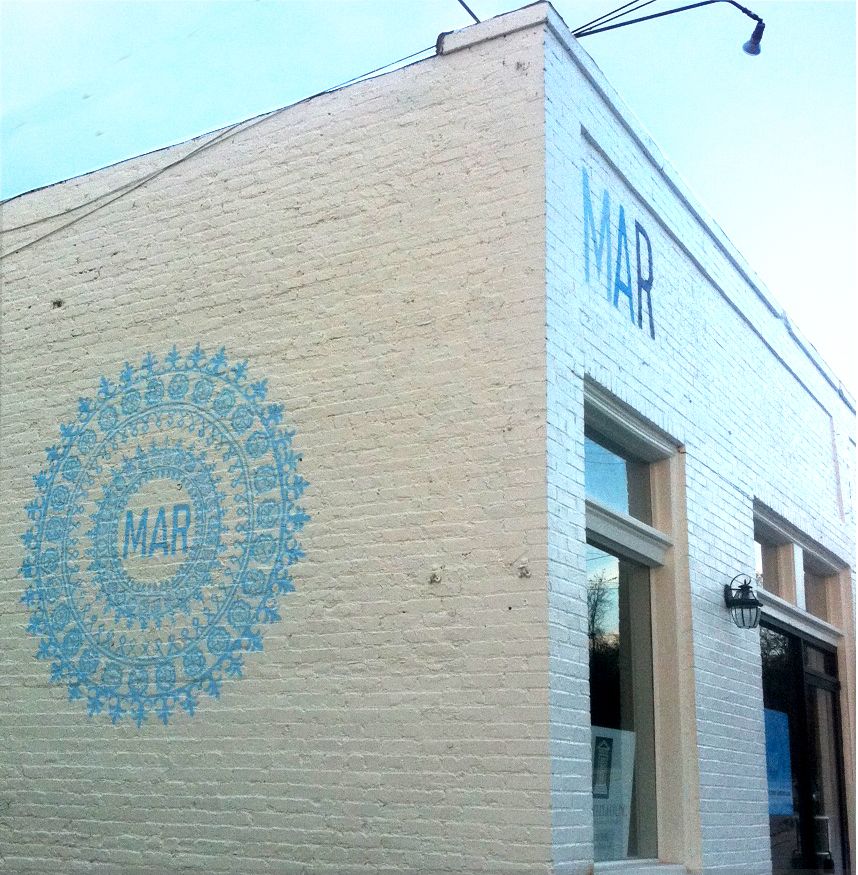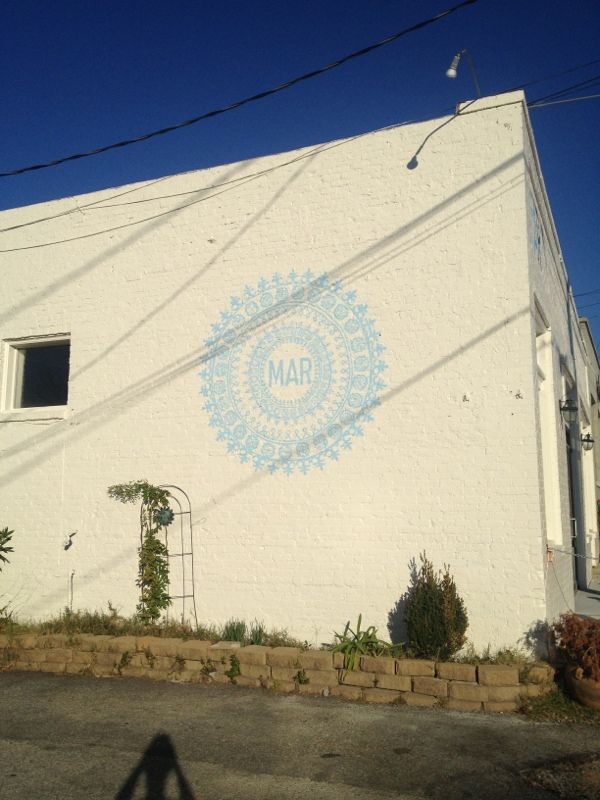 I love their logos - really cool, huh?
here is a photo from my instagram that I snapped while in action working on the front: