Hey guys! Back today with a (late) post about how I made the Arrow garland that is on my Christmas tree.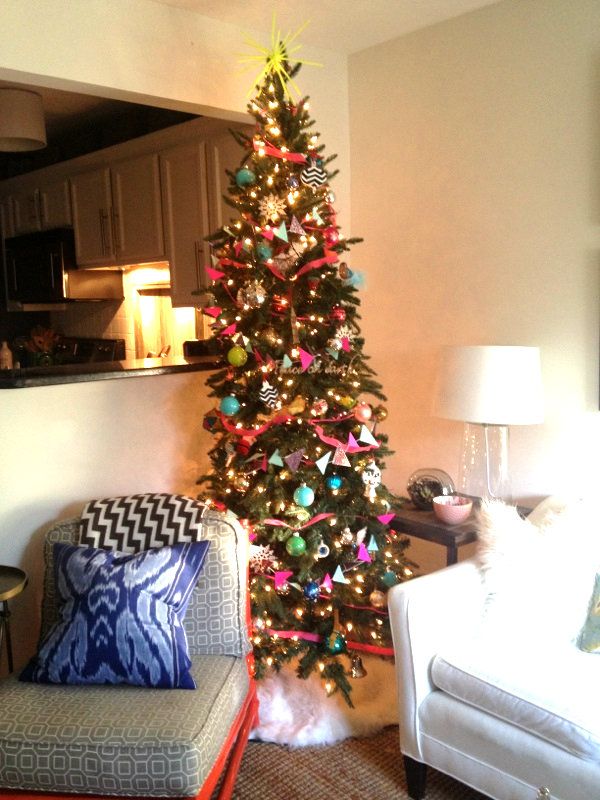 That's my tree! I was inspired by
this garland that you can buy at West Elm.
The price isn't bad, but I saw it in-store, and they're pretty short, so I knew I'd have to buy at least 4 of them. Plus, the colors are a little "Valentines Day" to me. Naturally, I decided to make my own :)
I bought 3 sheets of fun cardstock paper at Michael's. I bought a mint green, neon pink, and a multi-color glitter paper. I bought two sheets of each color, but I think I ended up only using one page of each.
Here are the other supplies you'll need:
hot glue gun/sticks
thin string - I used embroidery thread (I knew it didn't need to be stiff, so that I could drape it on the tree)
scissors
patience
:)
Anyway, I started out by cutting my paper into thin stripes - about 2" across: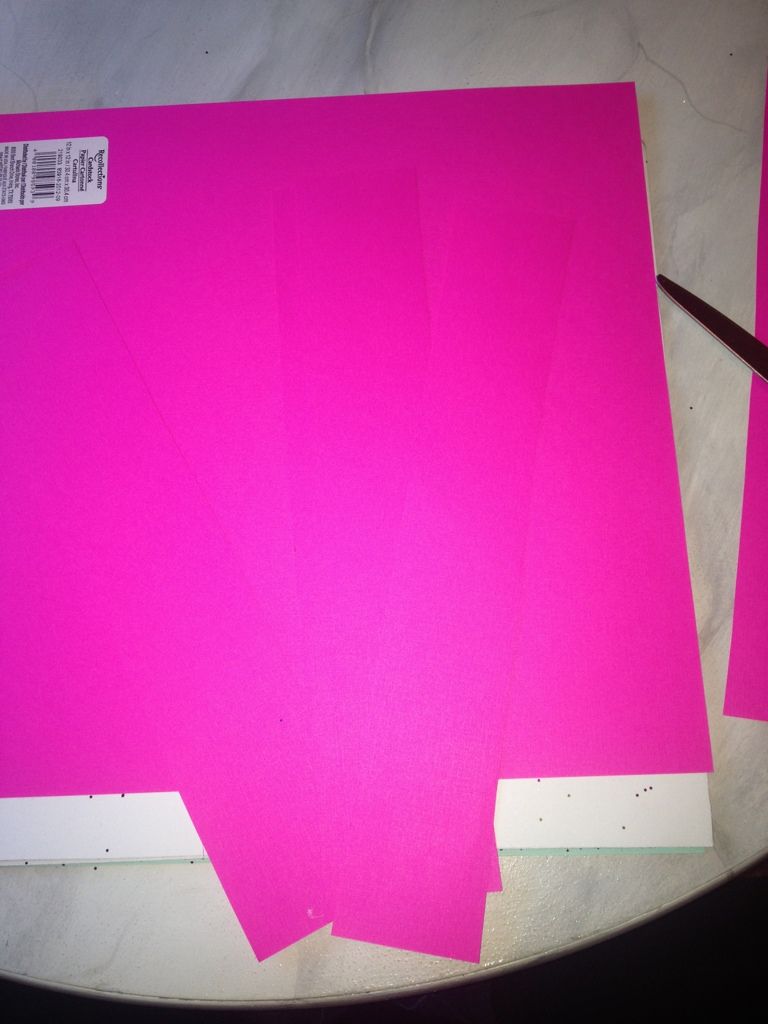 then, I cut them into little triangles. You don't have to be perfect with your cutting and measurements, but precision is kind of key, or your triangles won't line up.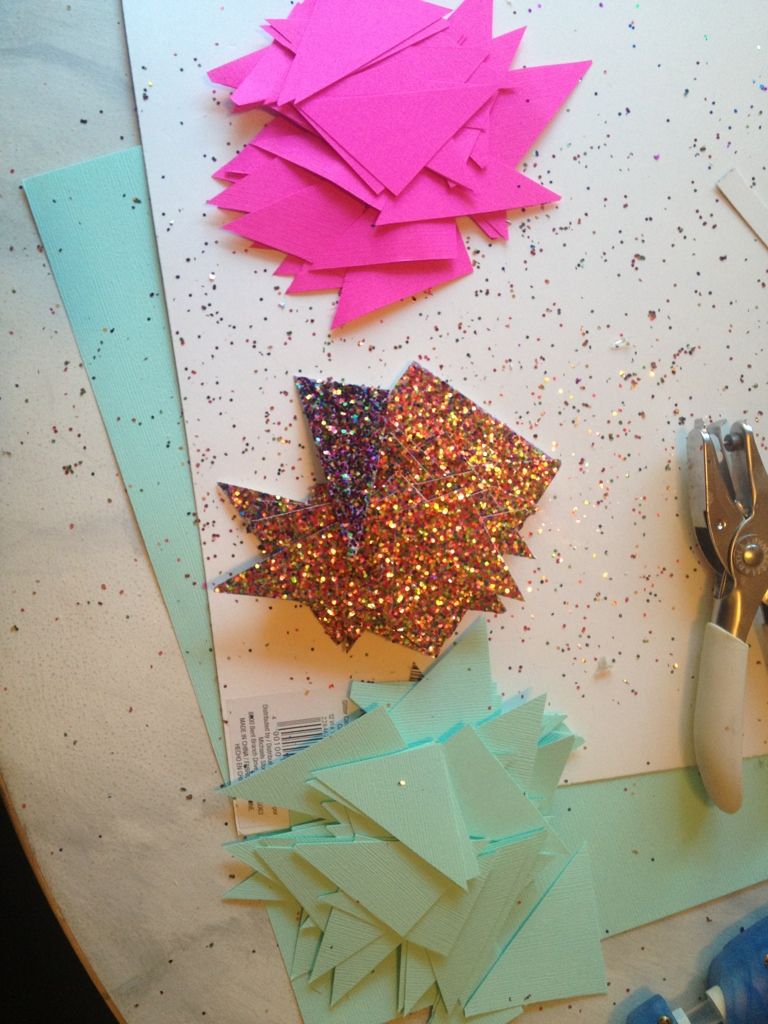 I found making little piles of each color was the easiest thing to do. This project is definitely a little time-consuming, and you have to be patient. I was in the mood for crafting, since it hasn't been happening in my life very much lately! too busy.
Anyway, the rest is pretty obvious.. I took a triangle, placed a dot of hot glue on it, then the string, and then placed a matching triangle on top. done! and do it over, and over, and over, and over. forever and ever. I ended up making about 4 long (longer than the West Elm ones) strands.
There are tons of options for colors and patterns, so have fun with it! The great thing about making it yourself, is that you can customize.
By the way, I pinned this project, along with my project from yesterday. I'm not sure if you guys knew or not, but I do have a
pinterest account
that you are welcome to follow, if you are inclined!