I'm going to take a break from Christmas-ornament-making-overload, and show you guys a nursery that I painted last week, before Thanksgiving.
I used my Trellis stencil, and did it for the first time in a creamy white, on top of tan walls. This is a nursery-to-be for a little baby boy...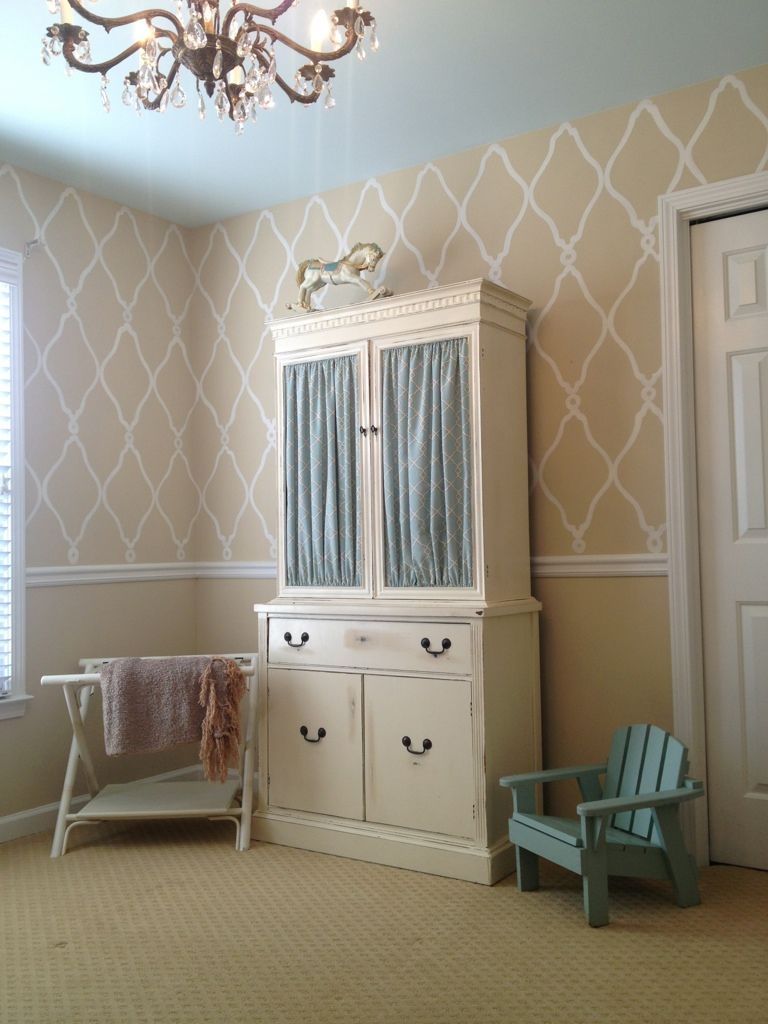 I really loved how the ceiling was a pale, pale blue!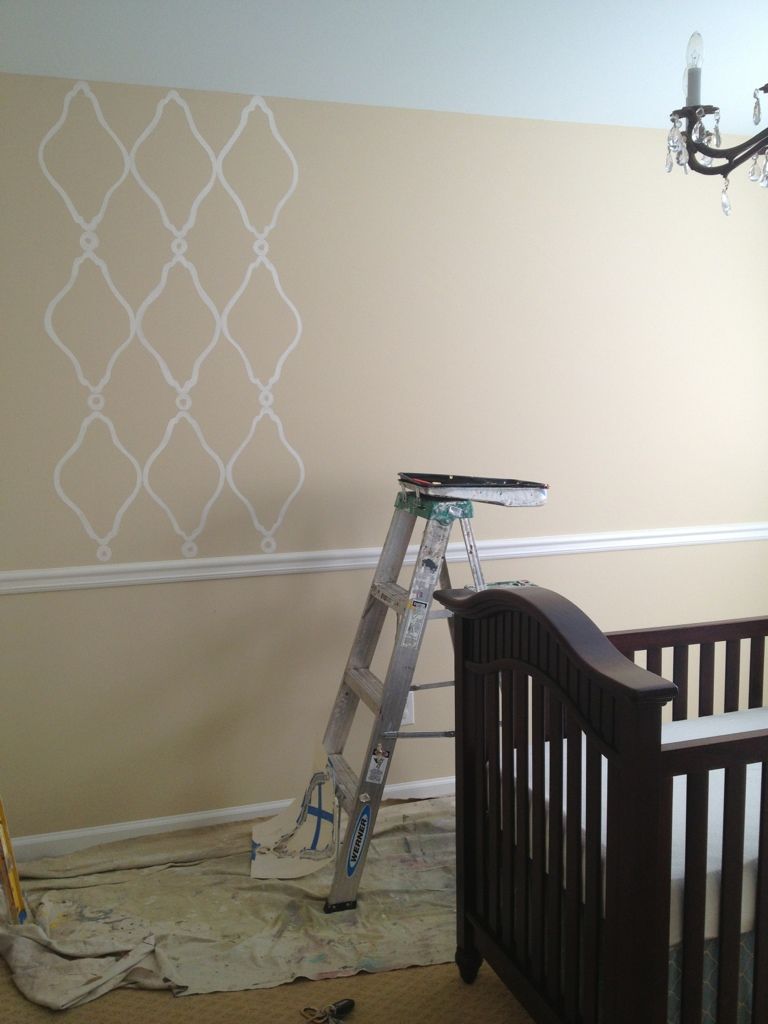 here is an "in-progress" shot
When I do this stencil, I hand-paint each one on. It's really not a stencil process at all!
loved that hutch and the little blue chair, too! His mama had some style - her whole house was really pretty.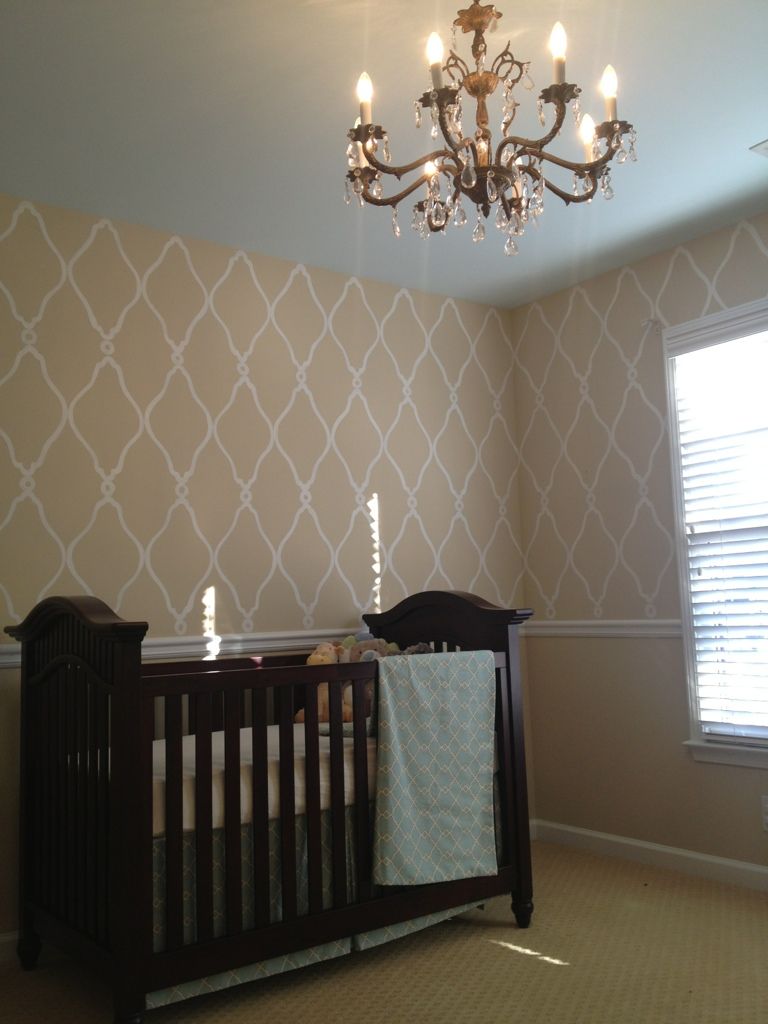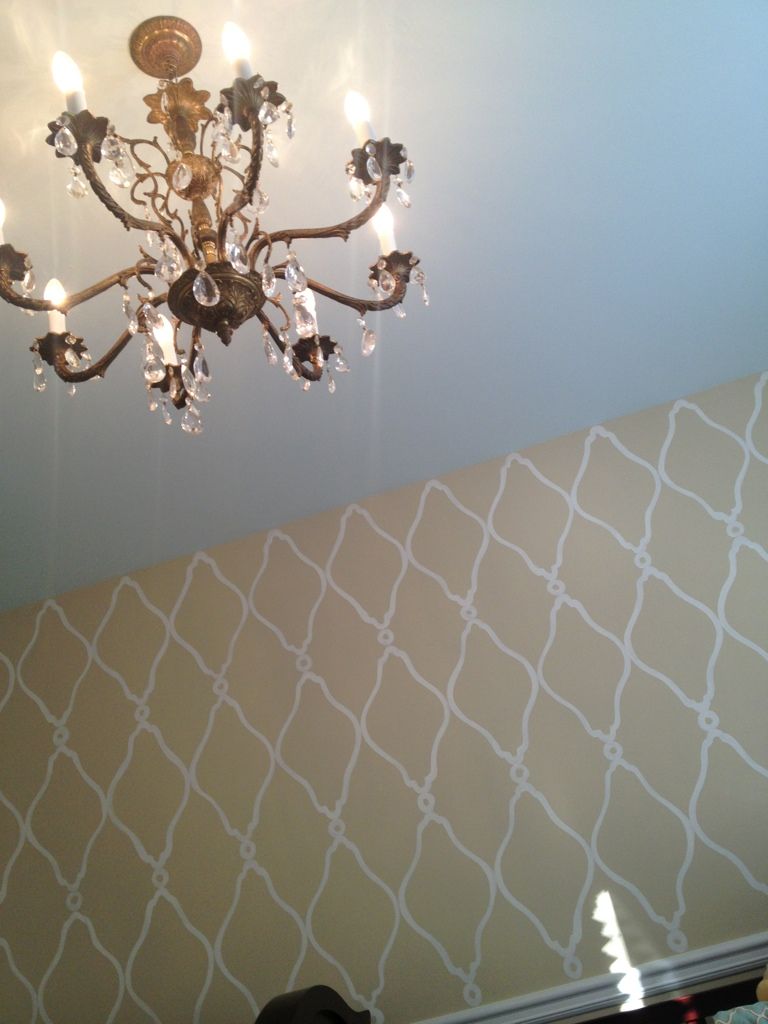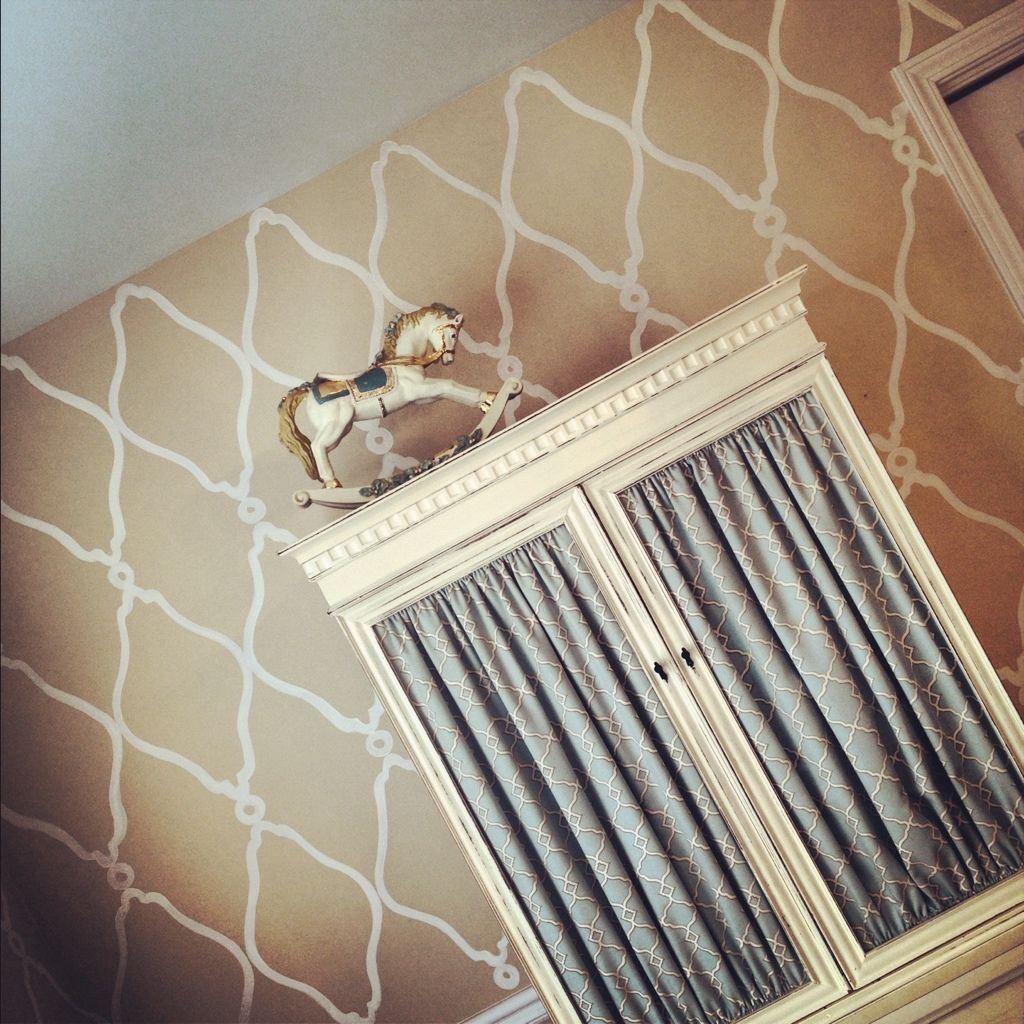 Here are a few other rooms where I have done the trellis stencil: