I decided to do a photo dump on you guys today (is that gross? Sorry.). Here are some photos of what I've been up to lately, taken on my trusty iPhone...
Yesterday, temperatures got COLD, and I was committed to paint an outdoor mural at a client's restaurant (not yet open, but looks awesome! Check out their website
here
). Let's just say this lovely freezing/cold/rainy/windy weather did not make for a great day to be painting on a tall ladder outdoors. But, a sweet sweet man who was going to get lunch next door bought me a sandwich as a random act of kindness, and brought it over to me. So nice!
Anyway, I had to prepare for the cold weather by cutting some gloves I could work in:
Here is a photo I snapped while working. Note that its NOT done yet!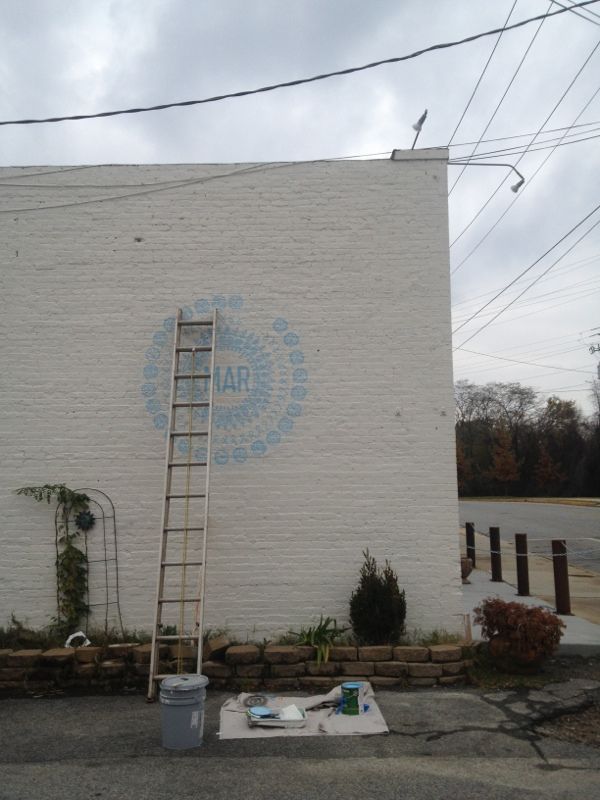 Super-tall ladder - I was almost 15 feet up!
Changing gears, here is a photo of a night stand I painted for a client's young daughter recently (there were actually two of them, and this is a project for one of the amazing
Erika Ward
's clients!). Hot pink with glitter - I would've loved this as a little girl. I remember thinking that iridescent nail polish from Hello Kitty was the prettiest thing I'd ever seen. I imagine that a whole night stand covered in glitter would've really topped all.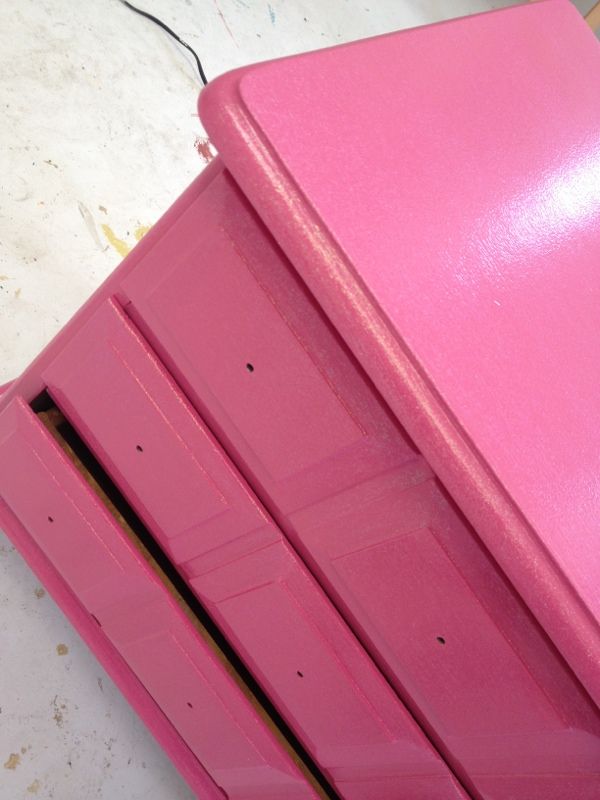 I also recently saw a paint spill in the shape of a bird at Lowe's. Kind of wondering if someone spilled the paint, then pushed it into this shape, because it's undeniable, no? Plus, I go to the Lowe's in Little 5 at Edgewood, and we have a lot of creative folks around here... What do you think? Either way - awesome.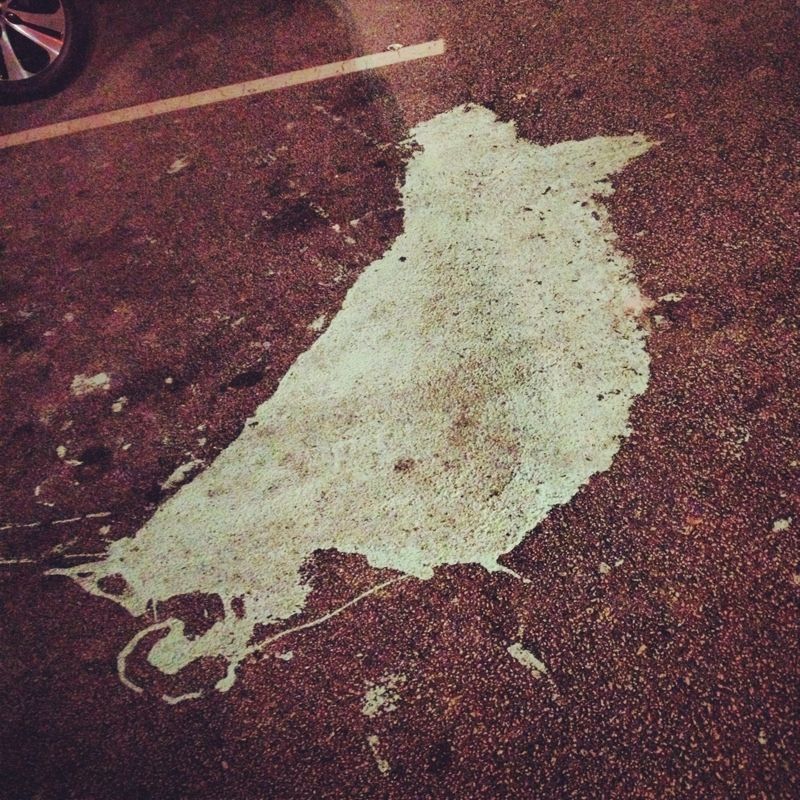 Speaking of creativity, I went to the lovely little town of Blue Ridge this weekend, and saw this really great woodcut of the great Hank Williams (both of my brothers are huge fans) and had to snap a picture for them - pretty cool, no?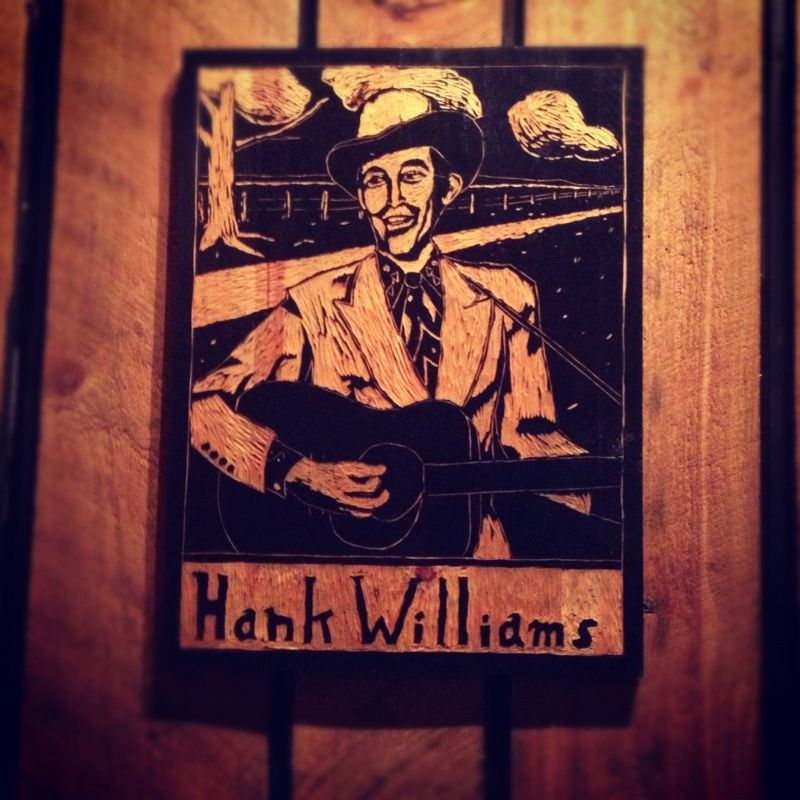 Lastly, I leave you with this: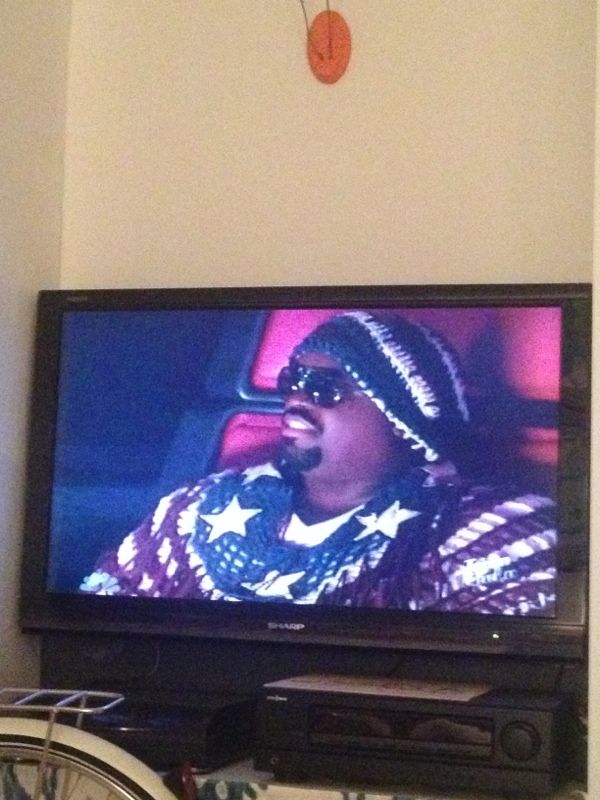 there are no words.
the end. happy Thursday!