Time for a weekend photodump...
Just thought I'd share a little of what I was up to this weekend!
Friday of last week, I finished up this cabinet job... I'll post better pictures of the job later this week, but here is a teaser - don't you love the cabinet color my client picked out?!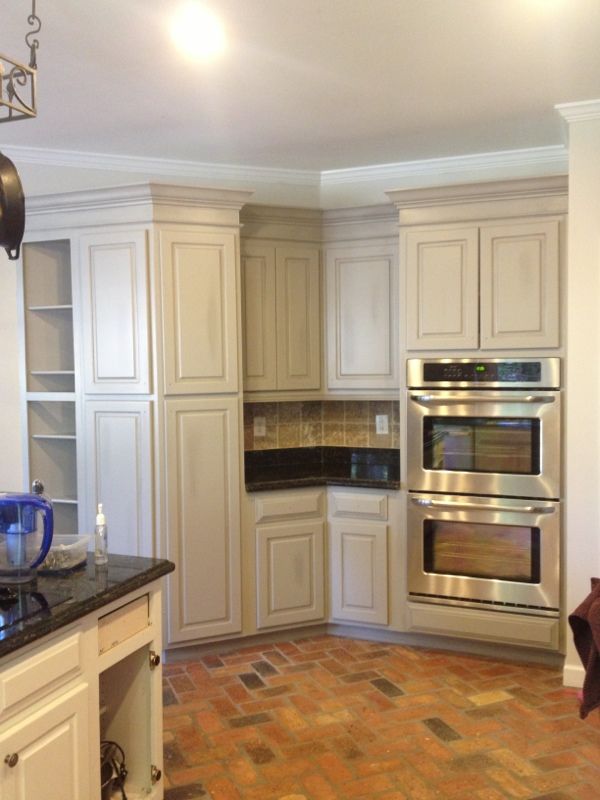 Friday night, Jordan and I went down to my hometown of Griffin, Georgia to watch my cousin Anna and her bandmate, Matt, sing a little bluegrass at
Bank Street Cafe
(the restaurant my brother manages).
This is an instagram shot I posted Saturday.... (my handle is kfddesigns)... my friend made this turquoise necklace for a me a while back. I love it!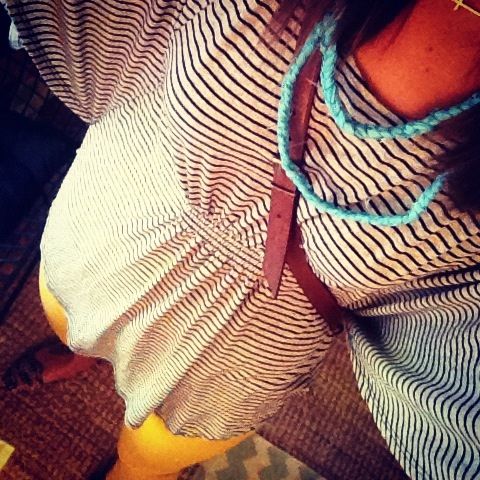 I also posted this photo of an awkward Mika hanging out in the living room. What is wrong with this dude?!
Jordan and I ate at The Republic on Saturday night, which is only about a block from our house...I loved their halloween decor on the giant R:
Then, Saturday evening, my friend and I sat around her firepit and chatted - not a bad setup, eh?!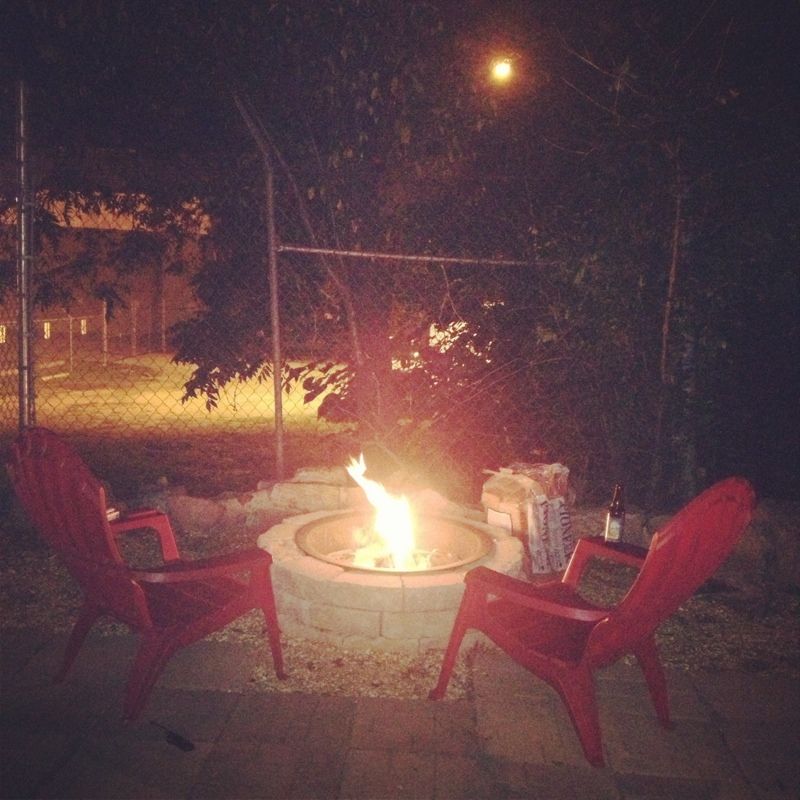 Later, we were graced by the presence of a furry friend. I saw something slowly walking by us, and said, "Aw, look it's a cat!"...unfortunately, my less-than-stellar vision failed me, and the little guy was a POSSUM. Not cute, and that little freak climbed the fence (over barbed wire!) and was closer to us than we preferred. Yikes!
How was your weekend?!