I recently made this giant artwork (the canvas is almost as tall as me! Probably about 5 feet tall by 3.5 feet wide!) for a client's playroom... it just happens to be this fun playroom that I painted stripes in a few weeks ago!
My client was going with a periwinkle blue, orange and white color scheme. Don't you love it?!
Anyway, here is the artwork that I made:
laugh + giggle + be silly
Fun, right? It might look like a brighter redder orange in your monitor - that is due to my editing skillz :)
Its really a bright orange that matches the little bean bags perfectly! It's going on the wall above the chairs here:
And here are some detail shots: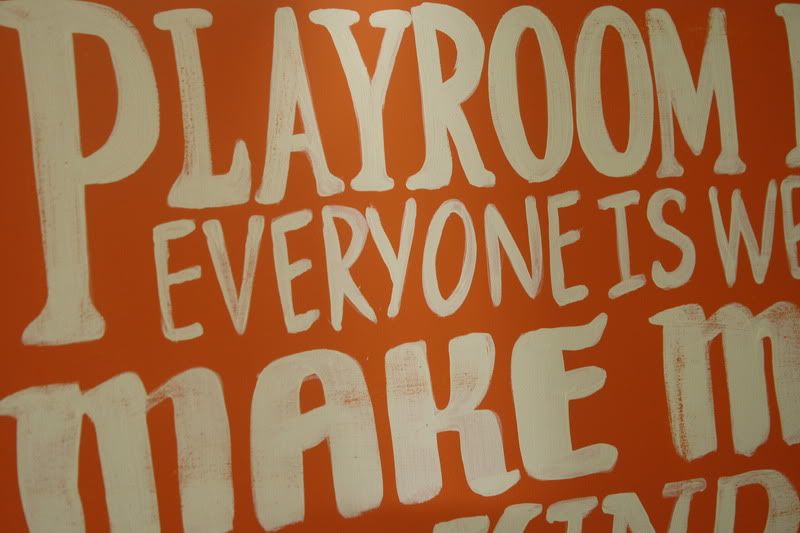 it's slightly distressed so the orange shows through the white letters - kind of a fun contrast in the modern room.