I recently completed this ocean-inspired painting for my living room... I just did it on a piece of very heavy weight watercolor paper, because I knew I wanted to frame it in this large Ikea frame, so that it would be shiny.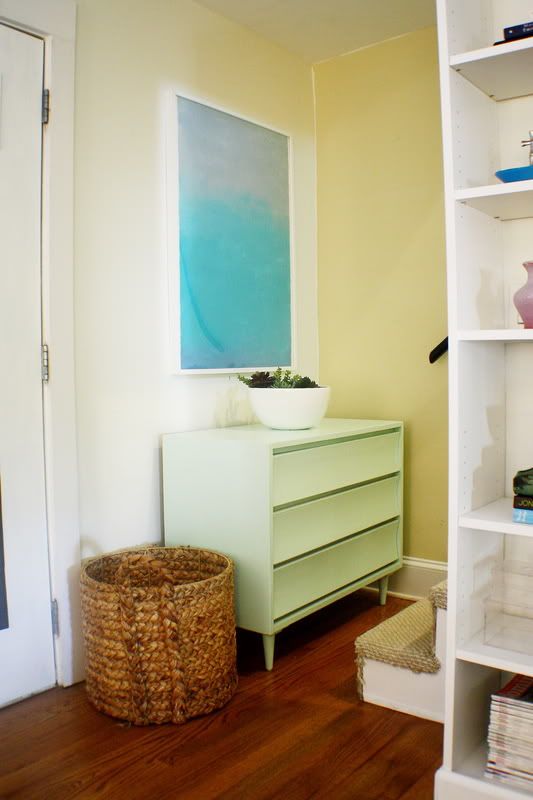 Ignore that yellow wall, which is about to be painted white, thank god. After 3 years of living here, we are finally getting that gross yellow hallway painted. Don't ask me why I've lived with it for three years when I hate it so much! I think the guy who renovated our condos just walked around and sprayed EVERYTHING a flat yellow color, including the ceilings. I have slowly painted all the walls and all the ceilings, but I couldn't do the hallway because it's two stories, and I don't do stilts on stairs.
Anyway.
I also painted this little dresser minty green, which I love. I did it in a high-gloss, and set
my fake-succulent-planter on top
. They are holding up quite nicely ;)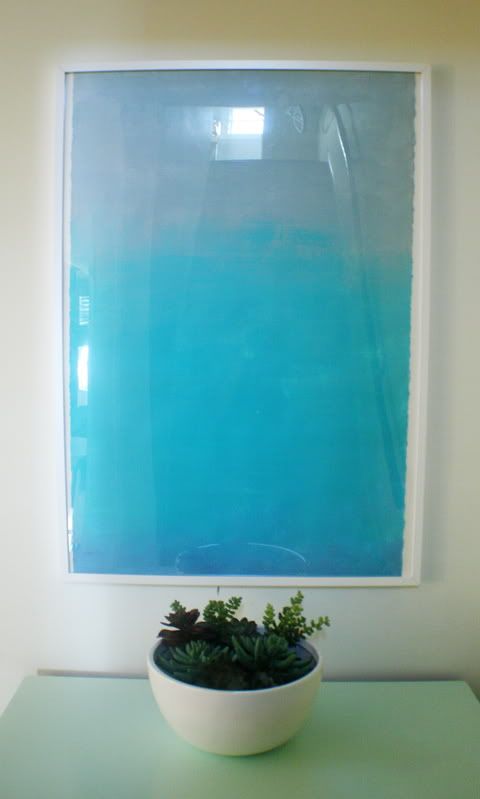 oceany, no? Jordan doesn't see it, but I do, and it makes me happy.