and just like that, the weekend is over.
It was a very busy and productive one for me, though! How was your's?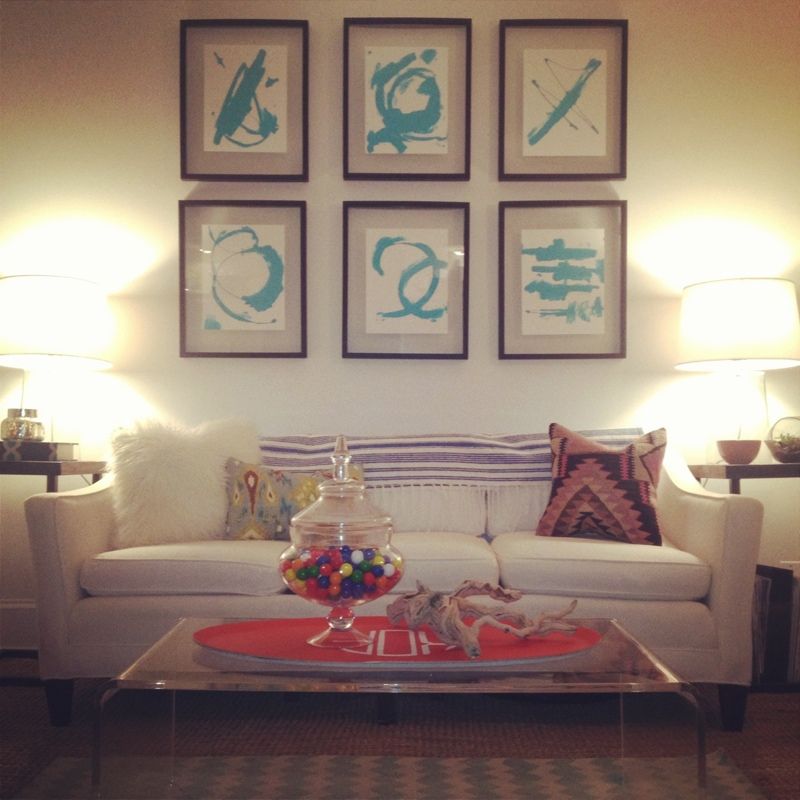 This is a photo that I took last week when I was getting ready for a photoshoot at my house (!)... I really need to take new pictures of my living room for you guys - it's getting more to a "finished" state these days. It sat for about 8 months (after I started the "makeover process" and painted it "White Dove") looking unfinished, but I have done a bit more in here, and it's feeling more "me" these days. I kind of want to paint the living room walls a more bright white, versus a warm white, but I am trying not to be too crazy over here ;) I have changed so much stuff around... I'm lucky Jordan hasn't kicked me to the curb. I still love my reupholstered sofa and my clear acrylic table though, so that counts for some consistency, right?!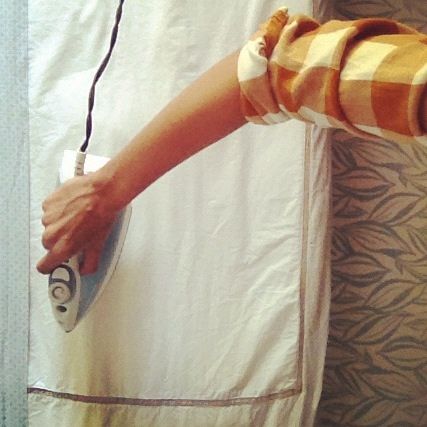 I also had to iron my sheets and duvet for the photoshoot. Those things are a lot of work!
Anyway...
I finally got around to a chore I've been meaning to complete ever since I made my curtains with
fabric from Spoonflower
. I love the curtains hanging in the bedroom, but they are very thin, and every morning we are blinded by sunlight. It's really not that big of a deal on days that we don't want to sleep in (AKA most days), but for the days that we DO want to get a few more minutes of shut eye, it can be really annoying! I'm one of those people that wakes up easily, and once I'm awake, I can't go back to sleep. So, I bought so blackout fabric from Joann's (only 6.99 a yard there, and a sweet lady gave me her extra coupon for 40% off, so it was a cheap project!) and added it to my curtains.
As you may know, I rarely actually sew things. I added this fabric to my curtains with Liquid Stitch glue. It worked like a charm!
and this is what our bedroom looked like the next morning: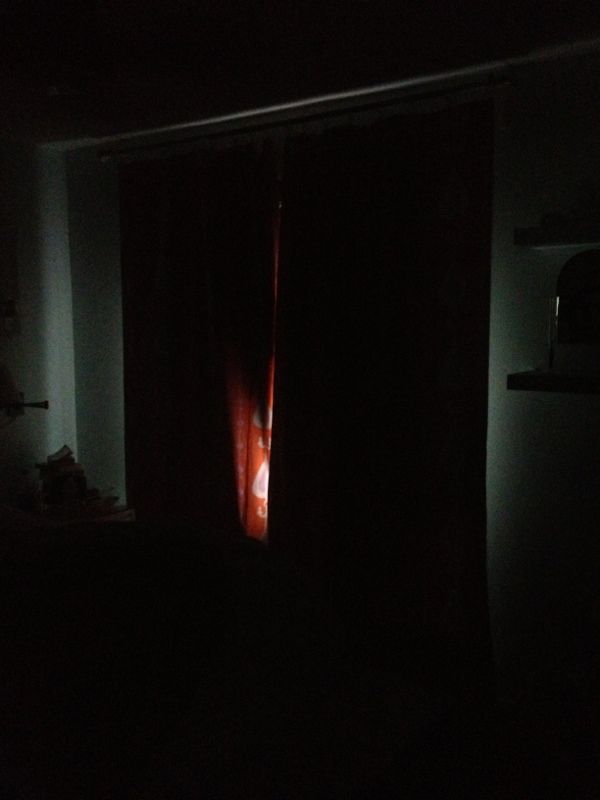 (minus the little hole where sunlight is coming through. I had kind of opened them a bit this morning before I took this picture!)
So great. This reminds me of my Papa, and how he is obsessed with darkening the room to sleep. When I was little, and we would go to Florida for the month for vacation, he'd put black trashbags over his windows to black out the sun. So funny.
This past weekend I also did a little painting-shipping.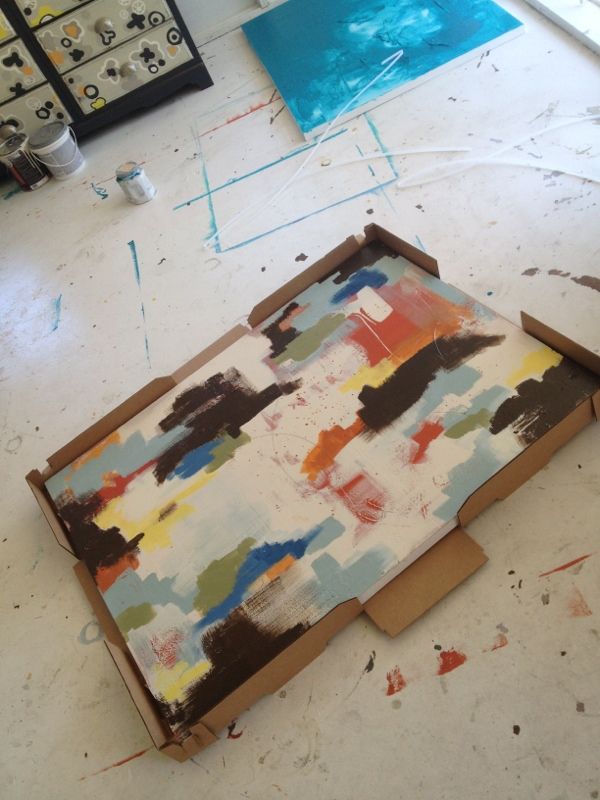 said goodbye to this painting, which is headed to a client.
Also, I snapped a quick picture of this canvas that I am working on:
It's not done, but I sometimes like to take photos of the many phases my paintings go through, so I can remember all of them. I posted this photo on instagram, and one of my friends said that she thinks it looks like what goldfish would see out of a pond after you throw food into the water. Perfect description, huh? I loved it.
This painting will be up for sale soon, when I feel like it's done!
Another personal project I started working on this weekend was preparing for the engagement shower that my other brother and I are throwing for my little brother and his new fiancee. It's going to be great! We are currently working on venues and dates, and I can't wait to get to the fun part of decor and food!
(this is an iPhone photo I took of my computer screen - bad quality, sorry)
This invite is very "David and Mary" (my brother/ his fiancee). Not sure which one we'll pick, but I had fun searching options!
OK, that's it for now...hope you enjoyed my rambling!