Hi!
Anyway, she wanted to update her kitchen, which had laminate cabinets, and yellow walls before: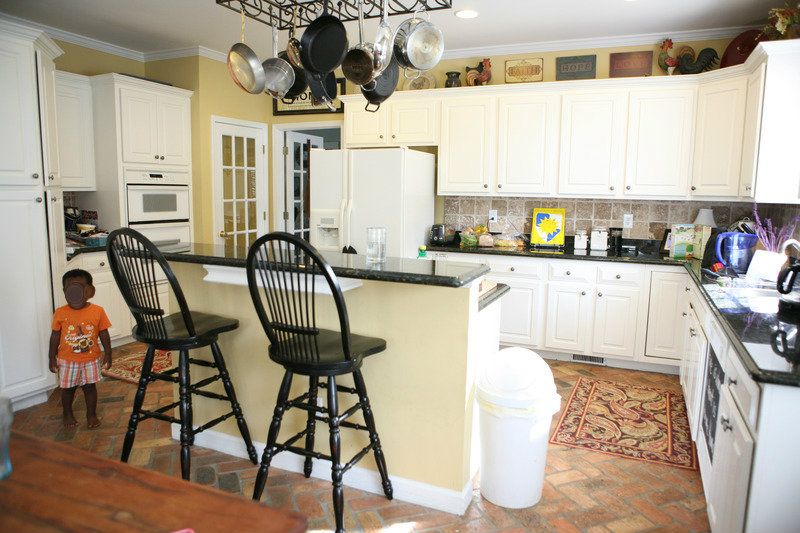 Don't you love the brick floor?!
(and that is her cutie son, who I blurred out in the face, just for privacy, however she has tons of photos of that little sweetie on her blog :))
And here is what it looked like after I finished my job! She had some trim added, and I think it makes a huge, huge, huge difference, not to mention she painted the walls, too!
I LOVE the putty color on the cabinets. It's a gray/green/brownish color in real life, and it kind of changes throughout the day. It was a custom mixed color that my client bought - it doesn't have a name or number, sorry!
I did a little bit of glazing in the cracks and crevices, and randomly on the doors and stalls. She wanted some glazing(but not a lot) so that little fingerprints won't show up so often :)
I love this color for cabinets!