This post is funny, because I wrote the whole thing, posted it into my Etsy shop for sale, and before I even could blog about it to tell you guys it was for sale, it sold. Wow! Exciting.

I am going to start doing a lot more studio work in the coming months, which is a really exciting turn for me. I love working on canvases, and I have said it a hundred times - I adore color, and coming up with color combinations, so I can't wait to see where this road of non-commissioned paintings takes me.

This is the piece that I just finished, it's titled "Fish's View"
The main colors are:
coral
tangerine
red
sky blue
mint green
lime green
chartreuse
turquoise
lavender
royal purple
geranium pink
peach
All four sides of this canvas are painted too, and you can flip it around and hang it facing whichever way you like!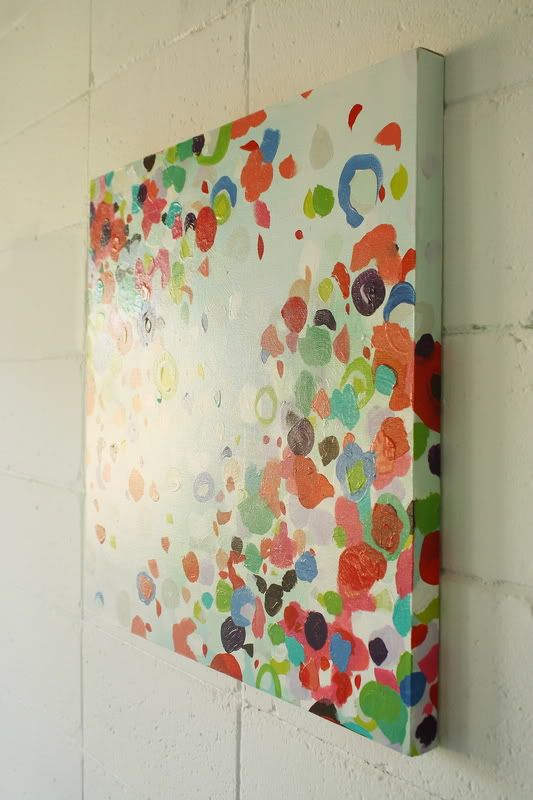 This is my favorite painting yet! I say that every time. But it's true!
I posted this photo on instagram last week, and one of my friends said, "It looks like what the goldfish in the pond must see when you throw the food in, and they come swimming up to get it"... I thought that was a perfect description... hence, the name!