Well, I have done something really tacky. After about 3 failed attempts to keep a grouping of succulents alive this summer, I decided (randomly) to buy some fake ones today at Hobby Lobby.
I removed all the 90% dead ones in my white planter, and decided to just stick them into the soil that I had. Feels more real that way?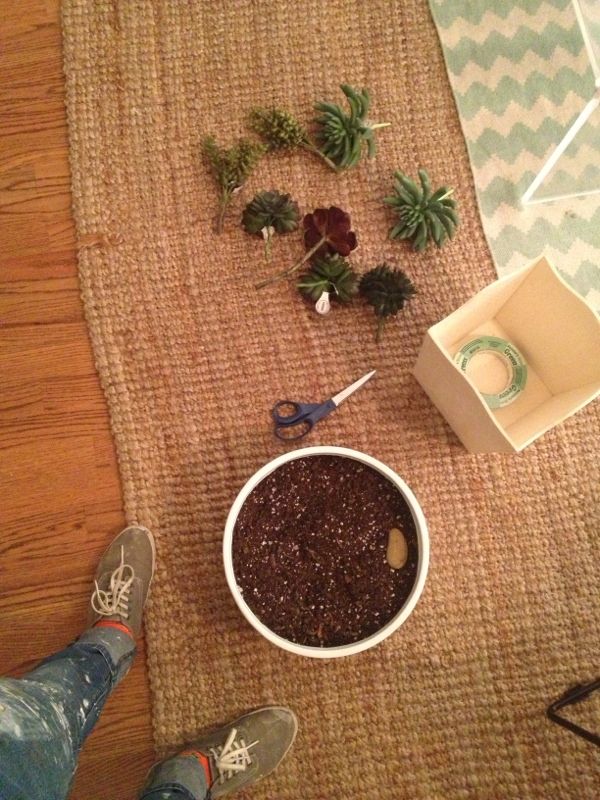 Like I said, this was kind of a random happening, as I was perusing Hobby Lobby, I saw a whole end-cap full of fake-but-realistic succulents (and they were 50% off). I grabbed several, and the whole group was about $17. That was less than the cost of all the real ones I killed. Succulents are weird plants to me... they either live forever (I've had some in my house for 3+ years!) or they die within a couple of months. Hm. Any advice?!
Anyway, I just placed them into the pot, and I think they look pretty!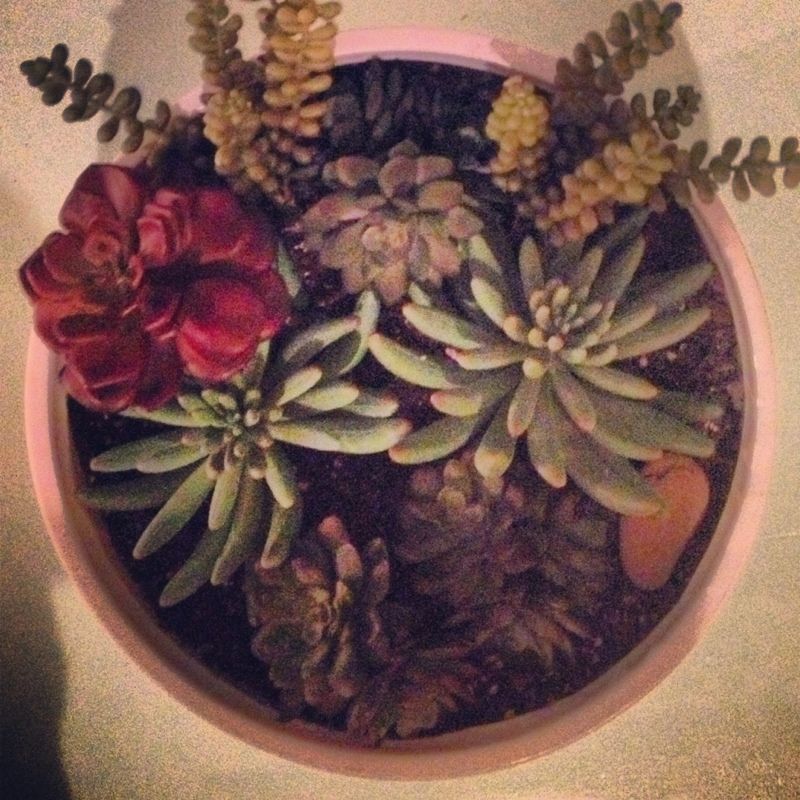 I placed them slightly randomly, and slightly planned. I didn't want it to look perfect... So I had the two middle ones symmetrical, and then two different types on either side. A great place to look for inspiration is the West Elm or CB2 catalogs - both have great succulent planters and gardens.
Here's where it sits at my house (this was taken at night, by my phone, so it's not the best photo)
I painted this little dresser mint green about a month ago. It makes me happy... and I also painted the painting above the dresser about a month ago. I need to take proper photos of this for you guys, too!
(the whole area)