The past two days were spent striping the walls of this awesome playroom, and I couldn't love the outcome more! My client and I came up with the idea to create a fun, playful, bright and happy playroom about a year ago, and we finally got to do it this week. I am actually also making some artwork for the walls, so it's not totally done, but I think you can get a great idea of where we're headed with these photos.
Here were some photos I snapped while taping the stripes off:
tracing/taping the stripes actually took about 4 hours. Not an easy process. The long walls are easy, but the little skinny thin areas around corners and behind doors are what get ya!
I actually use the level app on my iPhone for these little areas now - pretty convenient for getting into teensy spaces.
And here it is, striped:

That wall to the right is where my artwork will go.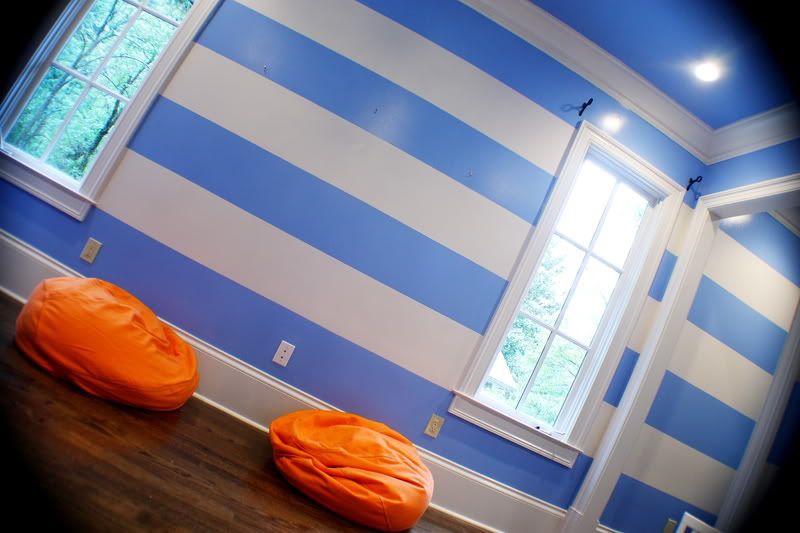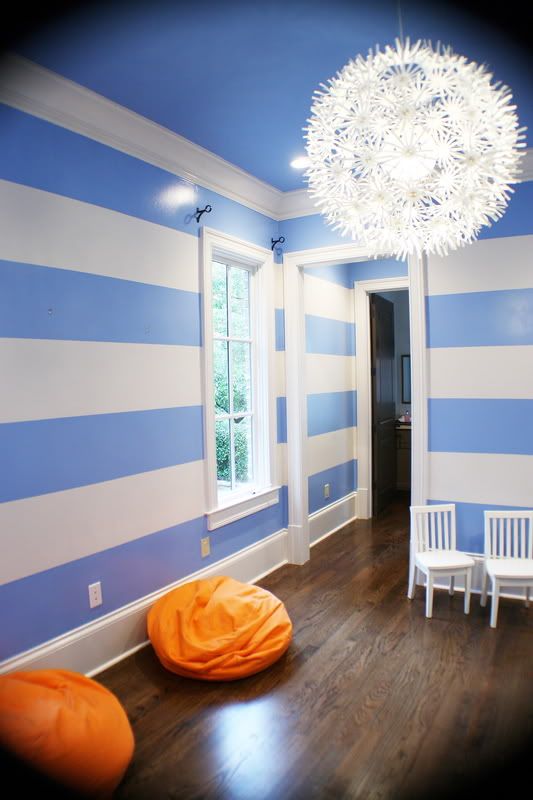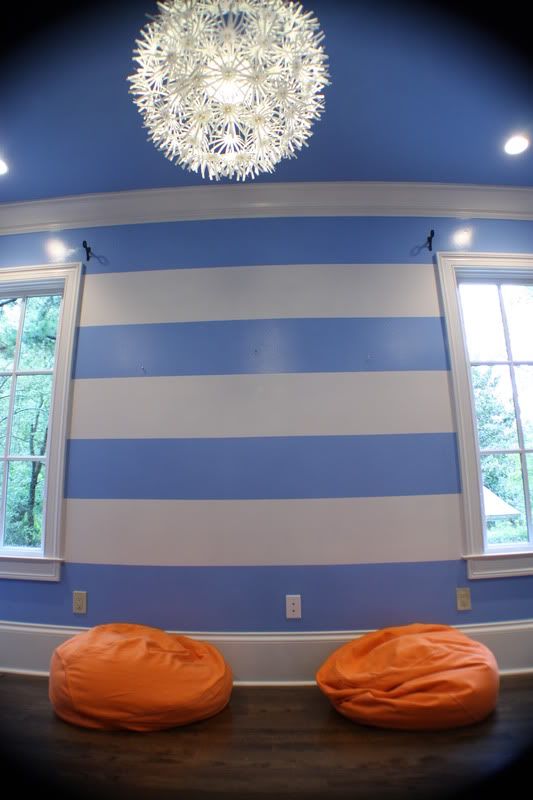 Love the pops of orange with that blue - perfection. And don't you love her Ikea light fixture in this space? Perfect contrast with the blue ceiling.