A few months ago, I was commissioned by
Heather Roberts, of Ivy and Vine
, to create a Quadrille-inspired stencil for a small closet in a nursery she was designing.
It was a fun job, and I really thought the nursery was one of the cutest I've seen! This is the little closet before I painted it:
And after: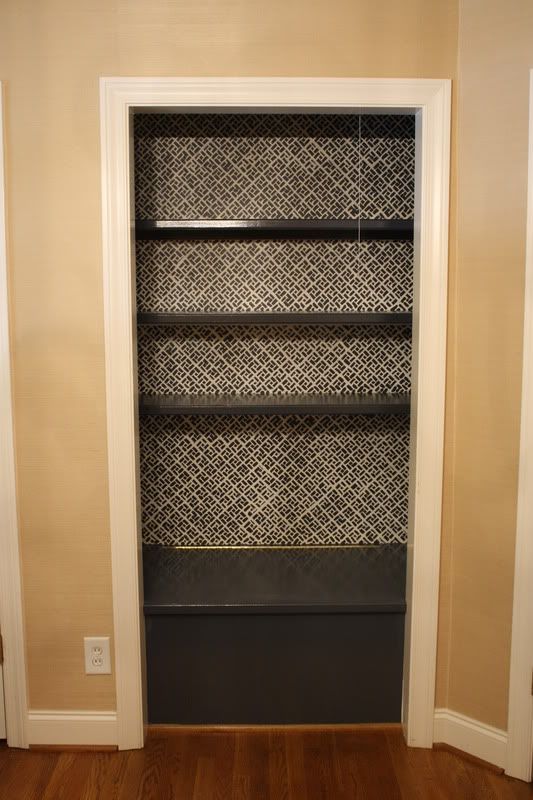 Heather chose an awesome lacquer-looking navy paint for the shelves and little built-in seat, and then I painted my stencil in with an eggshell version of the same color. As you can see, the pattern is tiny and was a lot of work, but we were so happy with the results! Quadrille actually makes a wallpaper like this, but there is a 5-roll minimum on orders, and they only needed enough for this small space, so I was able to do the job for cheaper (not to mention, hiring artists is always a nice thing to do ;) ) than buying the wallpaper.
Here it is if you step back a little (Excuse the iPhone poor quality shots!)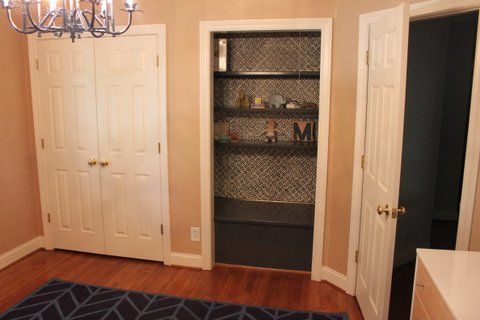 Love!
Here is a photo I took before the artwork was hung: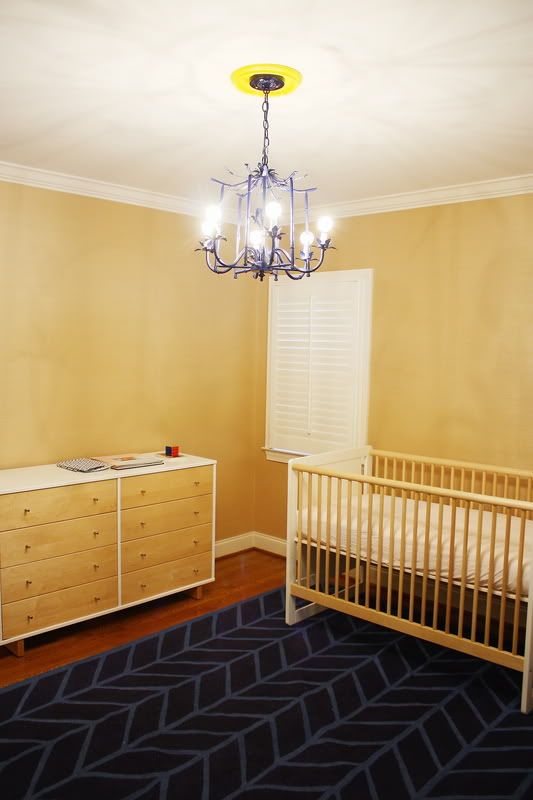 Dont' you adore the grasscloth walls mixed with modern furniture and that killer rug? Lucky baby.
I also painted the ring around the bamboo chandelier bright yellow!
The parents of the lucky baby are music buffs, so check out the cool artwork over that modern changing table: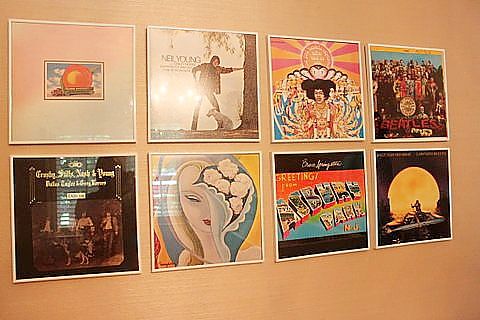 records! I thought that was awesome.
This is a better view of the whole room:
So cute, right?!
The elephant artwork was taken by the homeowners on a trip, and Heather had it blown up and framed.