This may be my most creative post title ever. I've written before about how my post titles are never good, nor creative, but hey... look at me now.
Anyway... I bought some new pillow shams the other day, and really was diggin' the combo I've got going on in my bedroom now, so I thought I'd share.
I bought these cute Indian-inspired shams at
World Market
(they are not online, I can't find them anywhere... maybe they're new?):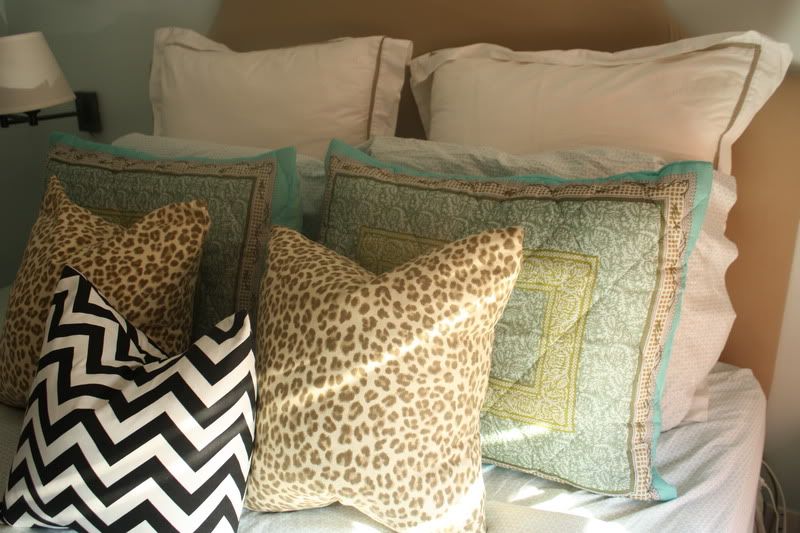 (the ones behind the leopard print)
You like? I was drawn to that turquoisey pale blue -- it seems to be my color of the moment. Wait til you see new pictures of my living room - I've been incorporating it everywhere. I've always been a big turquoise fan, and I used to love to pair it with red.
Again - my computer is messed up and not letting me save edited photos, so the white balance is off on these. I guess it's time to cave in and take it to the Genius Bar.
Anyway, for a summary, I bought the Zig Zag pillow in
this etsy shop
, the leopard ones in
this etsy shop
, the shams at World Market, the sheets are from Target (I love them!) and the bedspread and Euro shams are from Pottery Barn.
I love changing up the look of things in my house with throw pillows... mine move all around the house, too.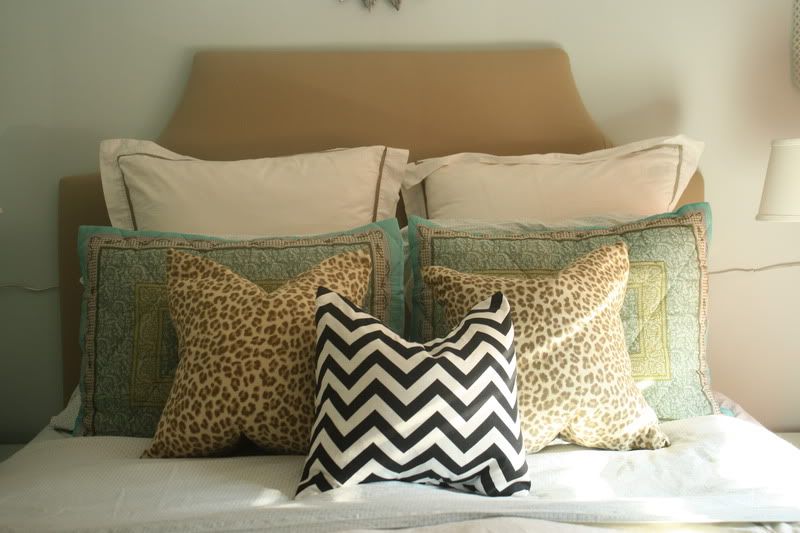 (also, I wish the cords for my lamps beside the bed were invisible... Clearly, I have no photoshop skills!)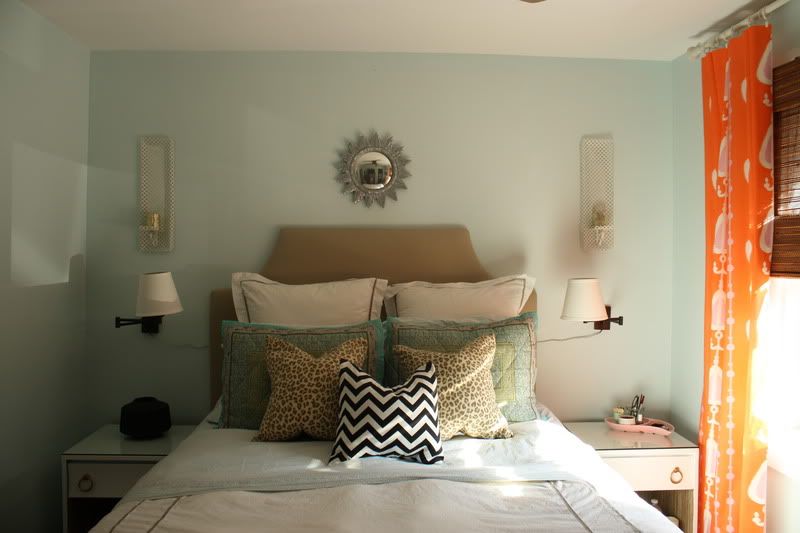 I wanted to take a minute and say thanks to everyone for shopping my
Joss & Main
sale! It was a great success, and I'm hoping to host another in the future. If you missed it and still want to check out some goods (They have tons of great stuff - I love all the curated collections!), head on over. Joss & Main is an invite-only website, but
I have a special link for you here.