I wanted to drop in and show off a new stencil that I made and used for a client recently. It's based off of Madeline Weinrib's awesome rug pattern (Mandala), and I love the soft, subtle look we achieved with it.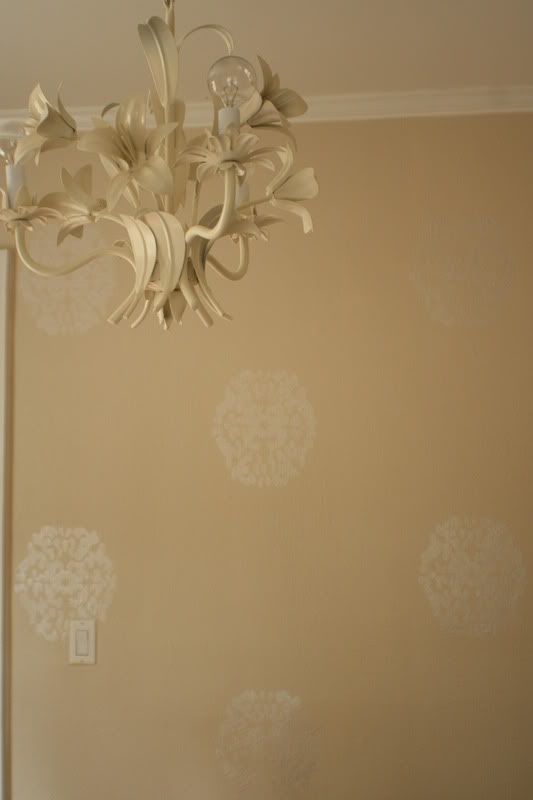 (I have messed up some setting on my computer, and therefore photos won't save after I've edited them. Very annoying. So, these photos are completely unedited!)
I adore the soft pink/peach/beigey color that was chosen by the talented Heather Roberts of Ivy and Vine. Isn't it awesome paired with my pretty opaque pearl paint? This is going to be a baby girl's nursery, and I'll be sure and share the real "After" shots with you guys when it's all done - I know it will be beautiful.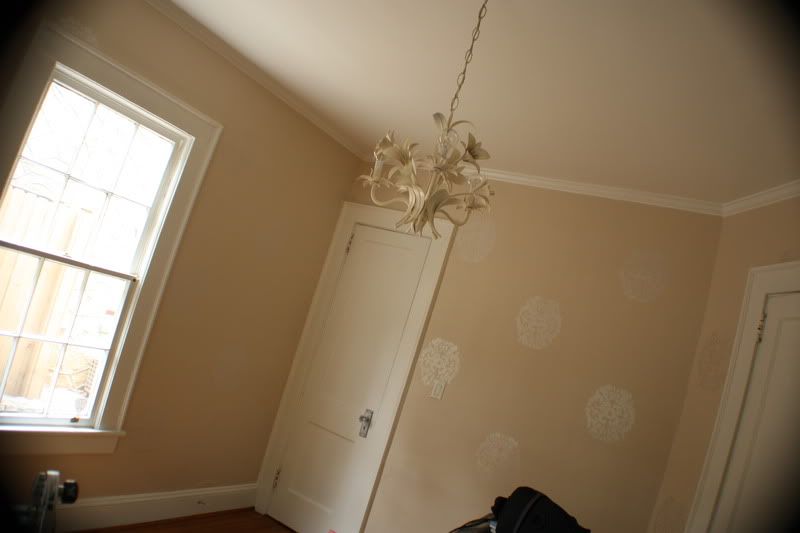 if you'd like to see a photo of the stencil making process, you can go here:
As you can see, it's quite the process to make them. For this one, I projected a copy of the pattern onto the wall with my projector, traced the pattern onto paper, then traced that onto my clear paper for the stencil, then cut it out with a razor. My arm was hurting the next day from cutting this one - all the round edges were hard!
I think all the hard work paid off though...what do you think?