I showed you guys a preview of this painting a couple of weeks ago, but it is all done, and ready to really show now...here it is at the studio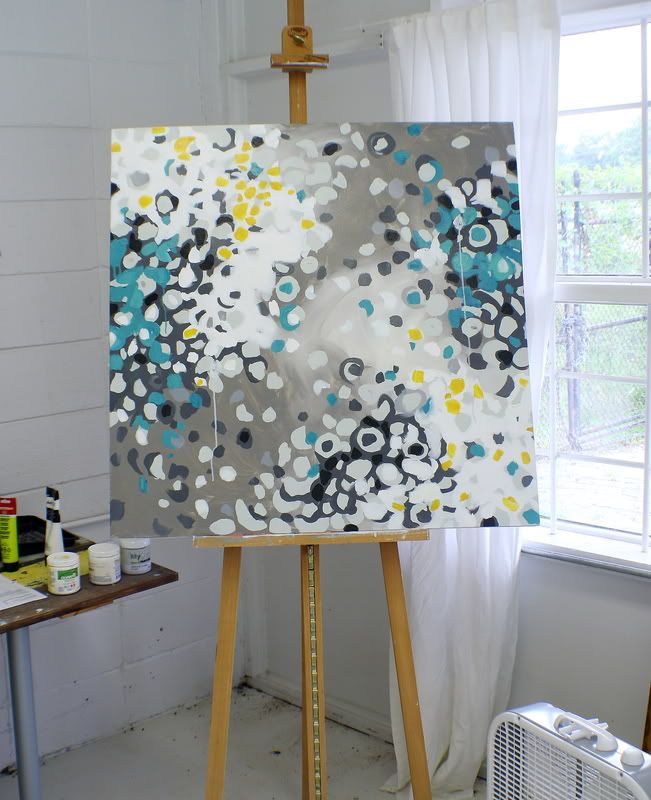 My client had specific colors: mainly blacks, whites and grays, with "pops" of turquoise and yellow. So that's what she got! She loved it (She also may be the sweetest client ever).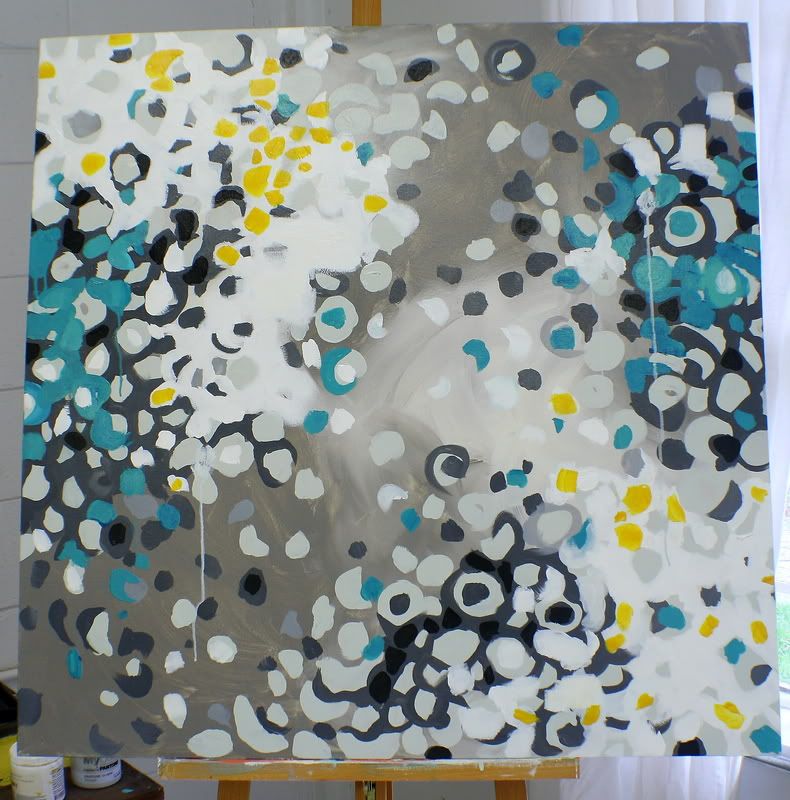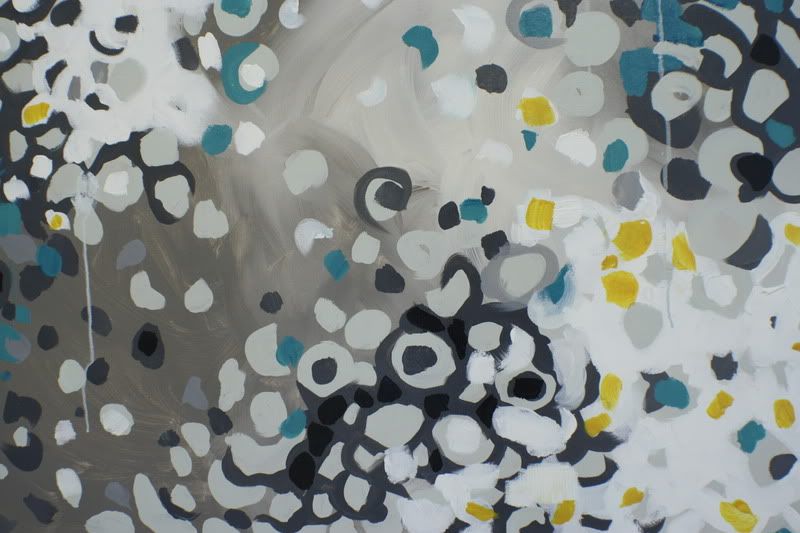 It's pretty large - I think it was 36" by 36" ... I love square canvases.
If you'd like to commission a canvas, please email me at

kristen.fountain@gmail.com

. The great thing about canvas work (unlike, say, bathroom cabinet painting, haha) is that it can be shipped around the world - easy peasy. Gotta love Fed Ex (do you guys use Fed Ex or UPS? I have love for Fed Ex.)