First, I wanted to take the opportunity to "officially" announce that my Joss & Main sale starts TONIGHT at 9pm! I am really excited, and was honored to be asked to participate. I'll be posting an encore tonight when the sale goes "live", so please check back later for the link! :)



Woo!!!
Now for for the furniture paintin'...
A few weeks ago, I finished this fun piece of furniture in the studio. My client brought it over from her lake house, and I gave it "French" vibe, with a harlequin pattern and some glaze. Here is the "Before" shot: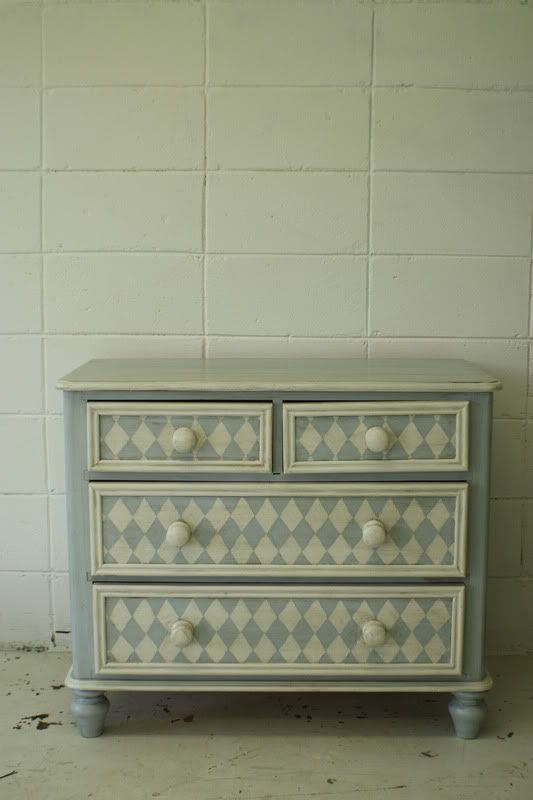 pretty huge difference... I love painting glaze over these kinds of patterns. It really changes the entire look!