A few weeks ago, I worked on this dining set for a client, and thought I'd show you my results. It's such a dramatic difference, without a whole lot of paint. It's a great example of working with what you've got.
Here is a "before" shot of the table: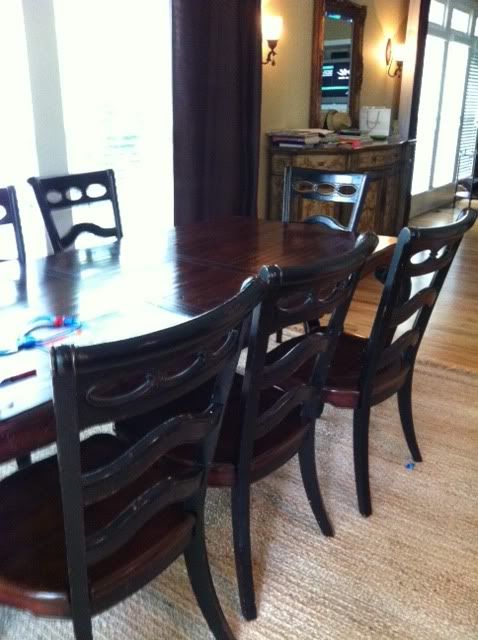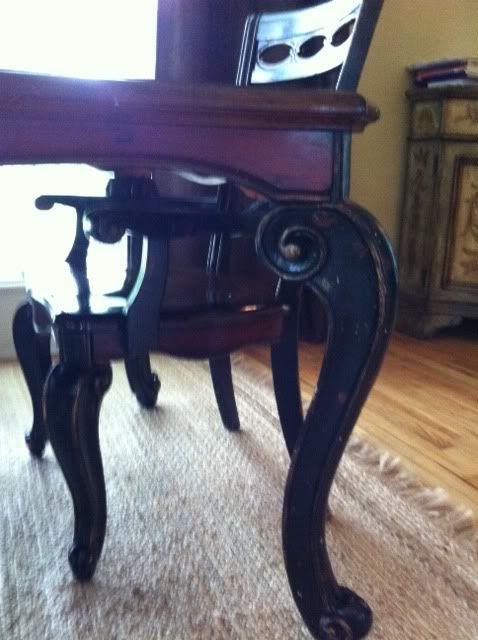 It was all very dark, heavy wood. I painted just the bottom of the table, and all of the chairs except for the seats... look at what a difference it made: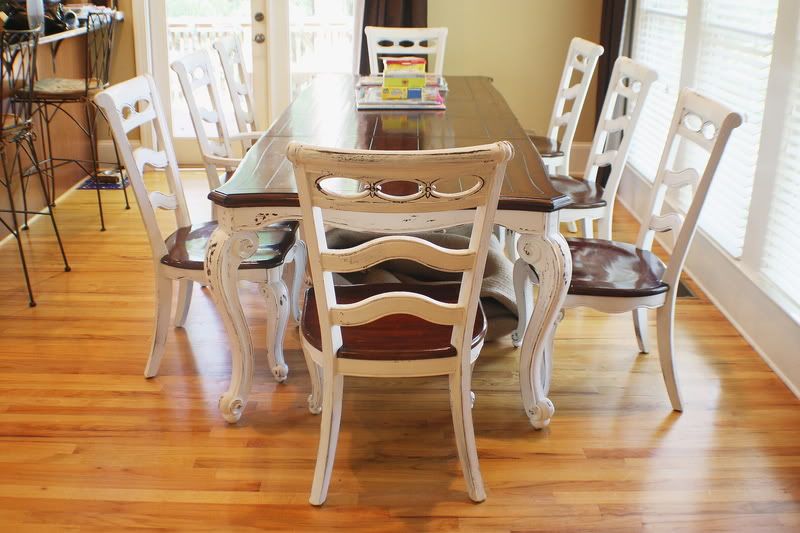 The lighter paint gives a much different feel... less serious... more comfortable...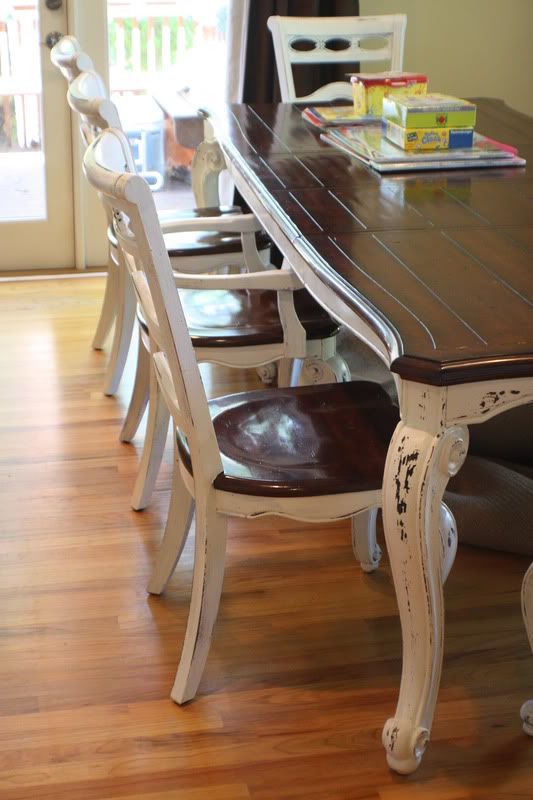 I did pretty heavy distressing... Distressing is a great option for families with children!