Yay, it's Wednesday. Halfway through the week!
I've been all over town this week working, but spent some time in the studio yesterday working on this 36x36" painting for a client. Her color scheme is mainly gray/white/black with splashes of yellows and turquoises.
It's not done, but it's coming along nicely, and it's probably about 85% there. It reminds me of pointillist work, and it's very impressionistic. I actually got the ideas for the little donut circles from a fabric designer that I studied in college (i learned things there! ah!). Naturally, I don't remember the designer's name, but I remember the look ;) I wish I still had the fabric design that I made and printed, but alas, I do believe it's long gone. Anyway, that's where I get the ideas for these paintings.
here is is when I first started this morning: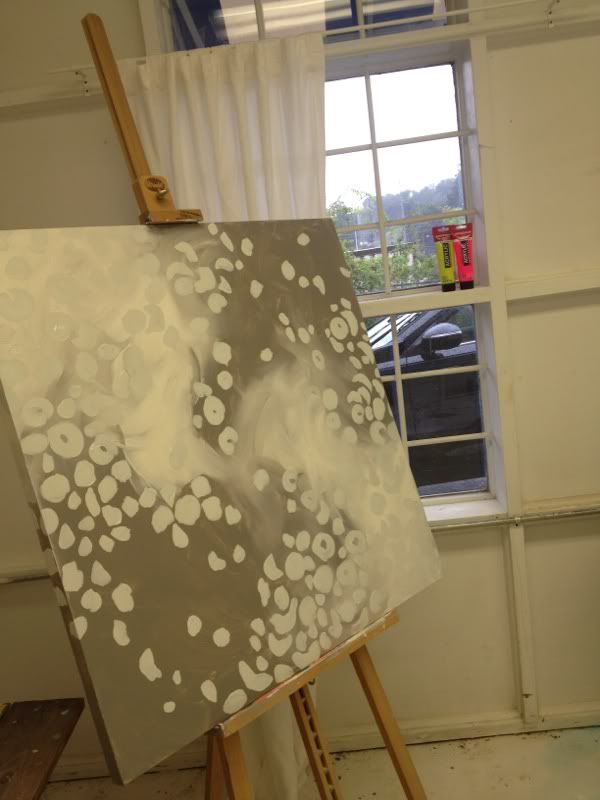 (dreary day outside, brightened up by my new neon paints in the window. not to say I don't love dreary days, because I actually do, and I kind of think they're the best for canvas painting...and coffee drinking)
here is moi, at work. I kind of thought they were starting to look like barnacles, which totally gross me out (ps have you ever heard of Trypophobia? Fear of tiny clusters of holes. Yeah... I might be teetering on the edge of this. I am not scared of them, but very much grossed out!) . but.. the whole piece is giving the idea of a sort of natural, earthy piece... maybe it's flowers drifting to and from each other in the water, maybe it's a reflection of water, maybe it's a galaxy, etc, etc...nature has a way of repeating shapes and flows, yet never being the same. It's cool like that.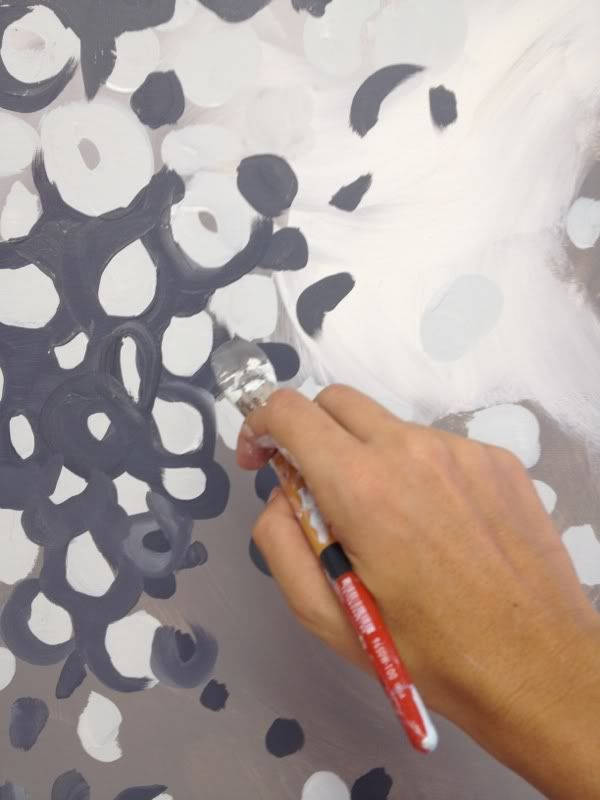 My paint tray made it's own cool shape:
After it did this by itself, I didn't want to ruin it, so I kept inadvertently working around it, hah.
And here is where I ended up at the end of the day: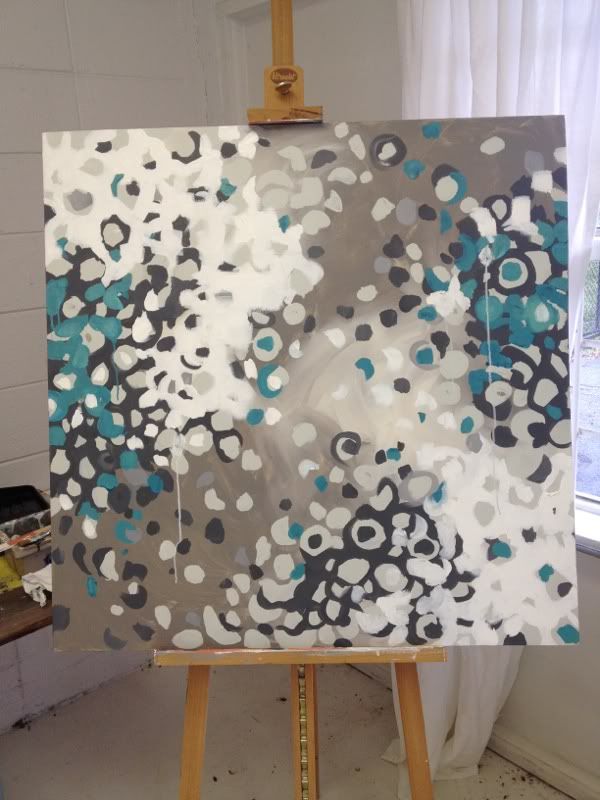 It's not done, but it's getting there!